An undisputed classic Scandinavian dinnerware, Teema is celebrated for its innovation, function, durability and beauty. Designed by Kaj Franck in 1952, Teema remains a practical and versatile dinnerware that complements the entire range of iittala dinnerware and glassware, most commonly
iittala Origo
and
iittala Kartio
.
ITEM #: II-TPG016232
MATERIAL: Porcelain
COUNTRY: Designed in Finland, Made in Thailand
Care: Freezer, microwave oven, and dishwasher safe
Price is for one plate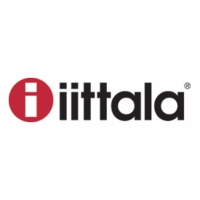 First founded as a glassworks company in 1881, iittala is now a leading company in modern Finnish design producing a range of dinnerware, glassware and art pieces. You'd be hard-pressed to find a Finn or fan of Finnish design that doesn't recognize the iittala logo, designed by Timo Sarpane... More iittala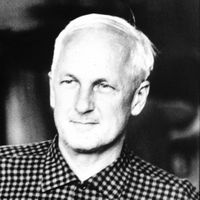 Born in Finland in the early 1900's, designer Kaj Franck preferred deconstructed design and valued usability as it directly related to beauty. In removing excessive elements, his simplistic designs are comfortable and easily palatable for home use. Franck's hauntingly beautiful Kartio Glass... More Kaj Franck
97% Recommend this product
(
35
of 36 responses)
Attractive color
August 11, 2023
Added this to my collection of Teema items in various colors.
Nice color
August 11, 2023
Added to my Teema collection in assorted colors.
Iittala Teema Vintage Blue Salad Plates
April 23, 2023
My purchase came perfectly packaged with no broken plates and in a timely manner! Thank You FinnStyle!
By Finnishinaformerlife
Illinois
Classic Utility
December 15, 2022
I love the rim on the plate, the soft white, and the general high quality of Iittala Teema. Brings pleasure to daily meals.
By James
Traverse City, Michigan
Understated elegance...
October 6, 2022
Timeless design; as relevant in 50 years as it is today.
Pros
the plate's high edge.....and of course its basic design. The color "white" is universal.
I really like this color
September 2, 2022
This new blue color from Teema goes well with the other colors I already own. It's lighter than navy and darker then light blue; it's sort of a denim color. Very attractive.
Iittala Teema Additions
December 12, 2021
I've purchased Iittala Teema White service but added in grey and black pieces for accents. Its all fabulous. I'm so happy to invest in such beautiful product and to be able to use it daily.
The best of the best
November 14, 2021
I have just received it. I love it!
Black looks great, salad plate is a good size
August 2, 2021
I love the black Teema plates, and the salad plate is a really useful size. Definitely big enough for a sandwich or a burger with something on the side. I use them for lunch and sometimes for dinner.
By Katherine
Frederick, MD
Beautiful additions
July 21, 2021
As I continue to collect place settings for my Iittala dishes , I am thrilled with how my table looks each evening at mealtime. The salad plates are also a perfect addition for at lunchtime for smaller meals.
The Teema line is really nice!
October 12, 2020
I bought two of these along with two bread and butter dishes and two dinner plates. They stack really well, the sloped edges are great, and the off-white color is softer than bright white. Very happy with these! The salad plates are actually big enough for a small meal, as well as a large sandwich or a salad.
Iittala Teema dishes are beautiful! Even your food will look better.......
By Ginny
Pacific Northwest . . . .Oregon
iittala Teema Turquoise Salad Plate Perfect for salads and more,
June 12, 2019
iittala Teema Turquoise Salad Plate Perfect for salads and more, I love the color, size, and weight of these dishes. We tend to eat smaller portions and often carry our dinner to the patio or upstairs. The slightly turned-up edges keep the food on the plate. Love these.
Add to the collection
January 3, 2019
I love the Teema line of dishware for the clean and functional design. These salad plates are a good size for side dishes as well as salads. Beautiful color!
Pros
Convenient shape, love the turquoise color.
By Kirsten
Indianapolis, IN
Sturdy & beautiful
December 20, 2018
These plates are the perfect choice for a hearty snack or small meal. The sloped sides make them great choices for families with smaller children, who benefit from the extra edge surface. They are also wonderfully well-constructed, standing up to daily use better than any other plates I have purchased.
Pros
Sturdy
Dishwasher, oven & microwave safe
Stylish subdued color
Beautiful, timeless design
Teema plates are a great everyday small plate
November 30, 2018
These plates are perfect for salad, toast and smaller meals. We find that we use them all the time.
By Brian
Denver, Colorado
Love these Teema plates!
November 26, 2017
We love these white iittala Teema plates. They are perfect size for lunch.
Clean and modern look
March 1, 2017
They are light cream color.
This serise are my everyday use!
Good for everyday use.
March 1, 2017
Their color is nice and shape is beautiful.
Go well with other color iittala plates.
Simply the best
December 24, 2016
I love Finn style. First they quickly replace a Teema pasta bowl and I got a discount. Then I purchased the salad plates because I felt I needed them. During this crazy holiday they arrived in 3 days and I used for my first of many holiday dinner. I love Finn style
Pros
Simple easy to use and clean
Just Right
December 8, 2016
Beautifully subtle. The Gray is nice and light, and the size if perfect for something small other than salad.
By Anu
Palo Alto, California
Classic plate
December 7, 2016
Love that it matches with all the other iittala series.
By AI
Hoffman Estates, Illinois
Perfect plate
October 30, 2016
I love this plate because the size is perfect for everything.
It is durable and hard to break.
I love my turquoise Teema dishes!
April 10, 2016
Not only are these well made and beautifully designed, but the turquoise color is fun and festive. Plus they mix and match so well with other Teema colors and also with Taika patterns.
Perfect for mix and match
March 15, 2016
And just as perfect as an all-white tabletop. The beauty of Teema is its versatility. You can combine white and turquoise, white and celadon, black and white, a random rainbow or clean and simple all white...the possibilities are endless, and always stunning.
Perfect plates!
April 29, 2014
I bought these plates in turquoise for our condo in Florida to go with the coffee mugs. They are perfect in size, design and quality...well worth the price. I intend to continue adding to the collection. My purchase arrived quickly and were packed well. Will definitely use FinnStyle again. Thank you!
Great size for breakfast, lunch, and light dinner. I don't like giant dinner plates anyway. Love the simplicity & the light bluish gray color - very chic. Can hold some sauce because of the raised rim.
Good everyday plate
April 4, 2014
The plate has a good size, not too big nor small, for meals throughout the day. The rim is raised so it works well with saucy dishes or pasta, too. I like this white, not too cold nor too yellowish - it makes the food appetizing.
Pros
size, durable, color, oven, freezer & microwave safe
By Colonne
Hilliard, Ohio
Warm Off white color
January 9, 2014
Teema white is warm and off-white color. Teema series are not only durable but also comfortable to use. Teema white salad plate goes well with Taika blue dinner plate. When I feel Taika pattern is too much for food, I put Teema plate on it to casual down.
By Colonne
Hilliard, Ohio
Elegant blueish grey
January 9, 2014
Teema series are not only durable but also comfortable to use. This grey color is blueish and elegant. Teema grey salad plate goes well with Taika white dinner plate. They look gorgeous together.
My happy plates
April 18, 2013
Nice, cheerful salad plates.
By Jaminda
Kansas City, MO
red-orange & nice!
January 23, 2013
great experience. fast shipping! very pleased.
Pros
great color
excellent size for the moderate serving size we like for daily meals
simple and modern
By kyung m.
Englewood, NJ
Variously used for a lot of dishes.
Plain elegant plate.
August 23, 2012
The dishes are good for everyday use. The terracotta and turquoise colours are wonderful for me. I love them.They are made in Finland except terracotta (which is made in Thailand) same as Teema bread plate. But they are all beautiful. This is an undeniable value.
Pros
Easy to clean, handle.
Nice quality.
classic modern design
August 8, 2011
these Kaj Franck plates dates back from 1952 and have been in production for more then half a century.
they are not only simply elegant but also durable, The rest of the market just tries to rip off this design with look-a-likes. I love the fact that there is always a possibility to upgrade with the latest color-ways! just mix and match.



Pros
simply elegant
durable
color-ways
Iittala Reema Salad Plate
February 10, 2011
Can also be used ad a dinner plate , (Current recommendation is to use smaller plates as portion controll.)
Pros
Versatile...........great red color