The iittala Essence Red Wine Glasses are classic examples of Scandinavian minimalist design. Designed by Argentinean designer Alfredo Häberli in 2001, the Essence Red Wine glasses are dishwasher safe holds up to 15 oz each. This boxed set of 4 makes a beautiful gift or wonderful addition to your own barware collection for dining or entertaining.
ITEM #: II-ES112059
MATERIAL: Glass
COUNTRY: Designed in Finland, Made in Germany
Holds: 15 oz (45 cl)
Dishwasher safe with care
Price is for a set of four glasses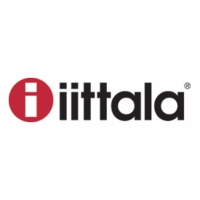 You'd be hard-pressed to find a Finn or fan of Finnish design that doesn't recognize the iittala logo, designed by Timo Sarpaneva in 1956 and inspired by his "i-line" range. The logo serves as a symbol of quality craftsmanship, timeless design, and thoughtful functionality. Many collectors ... More iittala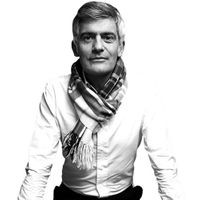 A master of reflection, Alfredo Häberli has become an internationally recognized designer whose mantra "observation is the best form of thought" has proved invaluable when creating his popular glassware collections. Born in Argentina in 1964, Alfredo Häberli moved to Switzerland in 1977 w... More Alfredo Häberli
100% Recommend this product
(
40
of 40 responses)
Works with any table and menu!
December 6, 2022
We love these new glasses! They are perfectly balanced in one's hand and make the wine look beautiful, too. They are not too severe that they wouldn't fit with a casual meal, but they are stylish enough to work with a full Holiday or grand celebration meal. So happy we found these!
By Jan
Northbrook, Illinois
Elegant wine glasses
November 30, 2022
These wine glasses are so elegant and beautiful. I was initially concerned about the stems that look somewhat fragile, but they feel great in the hand. I am reserving them for special occasions.
Red Wine Glass pretty
July 22, 2022
Light weight, strong, elegant.
Beautiful glassware.
December 27, 2020
Simple, elegant style. A little tall, but not unwieldly or top-heavy. I love the straight sides. they are a nice contrast to more traditional globe-style red wine glasses I already had.
Just the right Christmas Gift
December 12, 2020
Gift was for my son and his wife. Now they have 2 sets of red wine glasses.
Beautiful wine glasses
October 11, 2020
I have loved Ittala for a long time and have a small collection. These wine glasses are beautiful and look elegant on the table.
Elegant glasses
August 25, 2020
I like the tall stems on the glasses, it makes the table setting more elegant. The glasses have enough room for a good size pour and room for the wine to breathe.
By sheila
North Kingstown
Modern, Elegant Wine Glasses
August 10, 2020
Thank you for the well packed wine glasses that arrived quickly. They are beautiful. Although I have several sets of wine glasses, I couldn't resist these. I have drinking glasses made by Iittala, so I already knew what quality to expect. The wine glasses did not disappoint! I entertain often--yes, even during the virus having small groups outdoors-- and I am eager to serve a good red wine in them. Oh I have already used them for myself. They feel perfect in the hand--nicely balanced.
attractive dishwasher safe durable modern thin rim elegant easy storage
Sure cure for the Pandemic Blues
August 4, 2020
...and any other blues you may experience. After 39.2 years of marriage, this did the trick. A lovely set of glasses we should have allowed ourselves years ago. Toasts with a clear, distinctive, clear tone. You'll be glad you purchased them.
Love these wine glasses!
April 14, 2020
I added 6 glasses to my collection of 4. to make 10 total. These glasses are high quality glass and just the right size and weight. And the price is great! Packaging is always superior with Finnstyle. Very pleased with purchase!
By Jack
South Jordan, Utah
Great Glasses - nice to be able to buy non-chinese
October 1, 2019
Very elegant and I can tell them apart from others at the dock party tent.
Nice design and taste clean
For those kind of days
August 3, 2019
When you need an extra pour! 16 oz capacity! (Though I do leave some room for breathability).
No seriously, perfectly balanced beautiful glass.
After getting a set of Essence beer glasses for my husband, we fell in love with the line. I ordered these as a birthday present for him. They're the nicest glasses we've ever had. They look delicate but are in fact very sturdy, easy to put in the dishwasher.
The best wine glassses ever!
February 20, 2019
These wine glasses have great design with balance. They do not feel too light or too heavy but just the right amount of weight. I bought 4 of the red wine stem glasses and will be ordering more. I am very pleased! These are great for everyday use. Thank you!
The ultimate wine glass
January 9, 2019
These glasses are beautiful and are functional designed with a large base to ensure stability
Lovely Wine Glasses!
December 31, 2018
I purchased this set along with the iitala Citterio wine decanter as a gift for a friend and they absolutely love it! This style of wine glass, with the squared bottom, is very popular and I've found iitala to be the best quality! They're beautifully crafted yet not so fragile that you're afraid to use them. I highly recommend this set as a gift or for yourself!
quality glasses
December 18, 2018
Iittala has great glass products and these red wine glasses definitely one of them. Happy to have this set and will use them often.
Great Design
December 2, 2018
Simply love the design! These wine glasses look delicate but they are pretty sturdy. Had to stock up when they were on sale.

Beautiful glasses
December 13, 2017
I have purchased these before, and I knew that this will be a good Christmas gift.
Fine Wine Glasses
August 14, 2017
Excellent red wine glasses with a unique shape. Nice thin rim. Designed in Finland and Made in Germany. How can you go wrong.
By Chuck
charles.maddux@gmail.com
Exquisite Design and Function
August 13, 2017
Excellent product from an excellent store!
We've been very happy with these glasses and after 14 years needed to buy new ones. We were delighted to see they remained the same excellent quality.
Subdued, Stylish, Solid
July 31, 2017
These red wine glasses are contemporary and yet timeless. They feel solid despite the lightness of their design. Perfect for swilling and sniffing red aromas! I first ordered a set of two and then four more!
By AJ
Bloomington, Indiana
Large but lovely
May 28, 2017
These are larger than the wine glasses I'm used to, but well balanced and graceful. The wine tastes delicious in them!
The perfect wine glasses!
May 23, 2017
These are lightweight but strong, clean up well in the dishwasher, feel good in the hand, and have a nice sturdy base. We use them for red and white wines. The Essence collection is great.
Beautiful glasses. Long stem, generous globe...perfect for swirling and taking in the aromas.
Elegant wine glasses
December 22, 2015
These glasses are a pleasure to own and a good wine tastes even better when served in these wine glasses
Smart , modern design
Kippis! Skaal! Cheers!
December 8, 2015
I received two of these tall red wine glasses as part of iittala's A Toast to Us gift set. They appear fragile, but there is a nice heft to them. The bowl size is also generous.
Well designed. Made in Europe!
Good Design and Well-Packed for Safe Arrival
May 29, 2015
The Iittala Essence wine glasses are my wife's favorite. They are well balanced and a pleasure to drink a good (or even everyday) vintage from.
Iitala red wine glasses
May 18, 2015
I love these glasses! They are very contemporary looking and fit perfectly with the rest of my décor.

By Kellie
Sydney, Australia
The perfect wine glass
December 21, 2014
So happy with this purchase. The product arrived quickly and very safely packaged for international shipping. More affordable than anywhere I looked in Australia.
And I love these glasses. Very sturdy, yet elegant, fine and stunning shape.
Essence Wine Glasses
April 5, 2014
I've been wanting to get these glasses for the longest time and finally got them last week. I'm so happy I did; they are beautiful and elegant. I was a little worried about the mailing, but I they came in a matter of days in and in perfect condition.
Design, quality
Great Wine Glass
March 10, 2014
This is my favorite glass in the Essence series. It has a contemporary feel that sets it apart from other glasses, yet it is still very simple at the same time. The top and bottom have a good balance, and the glass is sturdy enough that I don't feel I will break them while I wash them. They have an etch of the iittala brand on the base.
Nice shape, strong glass.
Brilliant and elegant
October 25, 2013
Essence Red wine glasses are stunning. They are much more elegant than I expected. Your mouth feel nice and thin edge.They go well with Kartio 20cl thin tumblers. This set is the most reasonable. I am very satisfied with the purchase. Highly recommend.
Elegant design. Price. None
By Linda
Riverside, California
These glasses are absolutely stunning. Their simple design is elegant as well as being comfortable to use.
Everything Nothing
By Ashley
Arlington, Virginia
Beautiful glasses
March 11, 2013
I got these for my friend on her birthday and she said she loved it.
Beautiful simplicity :-D
By Riitta A.
Annandale VA
Very good
September 3, 2012
Beautiful simple glass
Kaunis!
September 1, 2012
I love these glasses!! Very simple and elegant!
By Abigail
Bartlesville, OK
A discount on entertaining
August 27, 2012
Since we often entertain our parents, this set was a bargain. Essence is a brilliant line.
Size Design
By Fiona
Cotton Tree, Queensland
A purchase you won't regret.
June 27, 2011
I love these glasses for their beautiful modern styling and the way the whole range goes together.
They are lovely to drink from, look great and can go in the dishwasher!
I have a full set of red, white and water glasses but unfortunately had broken some so am replenishing the stock.

Styling Ease of cleaning - can go in dishwasher Nice lip from which to drink They encourage my drinking habit ;)