The Taika salad plate completes any iittala table setting and is just right for serving salads, snacks or appetizers. The white backdrop blends perfectly with other iittala collections, making this piece perfect for adding a splash of excitement to your place setting. Or, mix and match with other Taika pieces for a striking and awe-inspiring place setting.
ITEM #: II-TAI500691
MATERIAL: Porcelain
COUNTRY: Designed in Finland, Made in Thailand
Care: Freezer, microwave, oven and dishwasher safe
Price for one plate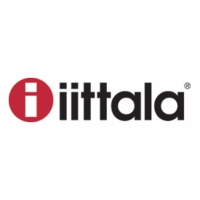 First founded as a glassworks company in 1881, iittala is now a leading company in modern Finnish design producing a range of dinnerware, glassware and art pieces. You'd be hard-pressed to find a Finn or fan of Finnish design that doesn't recognize the iittala logo, designed by Timo Sarpane... More iittala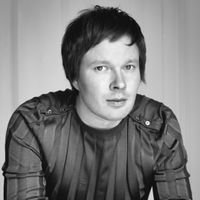 Designer Klaus Haapaniemi (born 1970) was dubbed one of most important rising stars in illustration and design by the international WGSN trend analysis service. After graduating as a graphic designer from the Lahti Institute of Design, Finland, the now London-based creative has had no short... More Klaus Haapaniemi
95% Recommend this product
(
63
of 66 responses)
These Taikasalad plates are good luncheon plates.
June 4, 2023
Perfect size for many uses. They set a striking and beautiful table.
Beautiful plates
March 30, 2023
I love these white Taika dishes!
FANTASTIC!
February 2, 2023
BEAUTIFULLY PACKAGED WITH A SIGNED NOTE FROM THE "PACKER". FINNSTYLE EMAILED SHIPPING UPDATES AND OTHER INFO AS NECESSARY. AND, MOST OF ALL, THE ITEMS WERE JUST AS EXPECTED - GORGEOUS!
Festive Taika Plates
January 11, 2023
I have Taika salad plates in white and in blue, and bought these on a whim. My husband loves them and often looks for any reason to set them on the table. Iittala quality and design in a striking color.
By Elizabeth
Orange County, California
Beautiful and functional
December 8, 2022
These plates are stunning in person. I am very pleased with the quality.
love the dishes! made extremely well!
Fun pop of color
October 10, 2022
Love this small dish. It brightens my day every time I use it.
Pros
A conversation piece for my table
Deep blue dreamy plate
October 4, 2022
Pattern is gorgoeus as is the deep colors--like a stained glass window! It brings me joy to see it each day!
Pros
design-finish to plate-gorgeous colors!
Iittala Taika Salad plate
August 5, 2022
Unique design. Vibrant colors. Very pleasing.
Pretty plates for any occasion
February 1, 2022
These plates are just the right size for a sandwich, an omelet, or a small meal. They also look great under the 20-oz. bowls if you want a more formal presentation. I bought them as Christmas china, but I'll end up using them through the winter--the bright colors and cheerful pattern are just what I need when it gets dark so early. I was originally planning to get the dinner plates to complete the set, but I may just opt for more of this size.
Not what I ordered
January 30, 2022
What you sent was not what I ordered. This was the second time you sent the wrong item, despite a note making clear which Iittala pattern I needed. Follow this up with the draconian instructions for returning, at my expense, the order you messed up, did not make for a good customer experience.
For Christmas? I will use it for all year long!
January 4, 2022
I loved using this collection in red color for Christmas.
I used the plate with my iittala glass salad plate in moss green and made my dinner table very festive!
Beautiful design and color!
December 28, 2021
I first bought mugs with this design, then desired to purchase matching salad plates.
I got so many compliments from my friends when I served coffee and cake using this plate and mug!
Lovely fox
December 3, 2021
I have already one piece from this collection, love it
Beautiful and durable
June 1, 2021
I love all this dinnerware. I got alternating pieces in blue and white and they bring me joy every time I use them!
Love, love, love this dinnerware!
December 9, 2020
I love this dinnerware. The patterns and color are beautiful. Fun to mix in solid color pieces in other styles. They wash beautifully and they do NOT chip. Highly recommend them.
By Christy
Washington State
Magical for Winter
December 6, 2020
The plate is colorful, elegant and creative!
Even prettier in person. High quality. Very satisfied.
Great size for small meal
July 2, 2020
This is perfect for a sandwich, salad, or other small meal. As with all Taika pieces, it's well made and beautiful.
Beautiful design to elevate your setting
December 30, 2019
I admit, for portion control reasons we use these 'salad' plates as dinner plates. Guilt-free second helpings all around! The glaze is beautiful and can withstand wear and tear from utensils scratching, as well as dishwasher and microwave safe, for long lasting vibrancy. Convenient and beautiful! These plates have always garnered high praise from our guests. And we put them out to elevate special moments throughout the year, not just the holidays.

As another purist noted, these are now manufactured in Thailand. Regardless, a quality product!

Would not recommend dropping on tile floor. This proved to be too much for one of our plates.
Pros
Beautiful, whimsical folkloric pattern pairs well with single color settings
Showstopper
Love the pattern!
December 22, 2019
Fairytale design and the red is especially perfect for the winter months. Great to add to my
collection when these are on sale.
Iittala Red Salad Plate
December 19, 2019
I ordered these plates as a Christmas gift for my niece. They are beautiful and suitable for year round use.
Pros
High quality and very festive
So pretty
November 17, 2018
My wife just adores these plates.
Lovely design
January 19, 2018
I purchased these to combine with the other colors and dinner plates in the Taika collection.
Beautiful style, superior quality
December 20, 2017
I've always like the Taika design and have several items in the blue, and white colors. When I needed to furnish a small apartment kitchen I chose the black and white for its dramatic impact. The colors not only look great and create a bold statement, but they also look good with whatever food you are serving. The black and white are a real compliment to salad, sandwiches, etc.
By Carolyn
Dripping Springs, TX
Beautiful Colorful!
December 3, 2017
Always receive compliments on these plates!
Perfect companion
November 10, 2017
Beautiful companion to the dinner plate with the owl!
Everyone will adore these magic plates
October 27, 2017
Beautiful, classy. Simply magic.
Really good!
August 5, 2017
I love this color! I bought white and red as well. They are beautiful!
Beautiful!
August 5, 2017
I'm using this plate every weekend morning for brunch. I love it!
By Lydia
portland, oregon
Hey! It's Iittala-- it's going to be a plate, obviously. It will be lovely for the holidays.
By Diane
Pottersville, NJ
I'm delighted with these beautiful salad/dessert plates designed by a young man in Finland. My mother's ancestors were all Finns from Seinajoki and Lahti. while Finnish was her secret language to her Aiti and sister, Lilja, I eavesdropped and understood every word.

These plates will be a gift to our youngest child who turns 50 this week. I know she will treasure them as she loves being a Finn with sisu!

Kiitos!
Love this pattern
April 28, 2017
These are our everyday dishes. We adore them. They are beautiful and strong. They are also heavier than they look. Had to replace several recently when a shelf in our dish cabinet fell. It's wise not to stack these too high.
By "Margaret"
"Victoria, Australia"
Purchased 4 iittala Taika Red Salad Plates
March 28, 2017
I can highly recommend this company. I live in Australia and within 14 days I had my products delivered from the U.S.A. My overall rating for this company is 5 out of 5.
My favorite china!
March 28, 2017
I received my first pieces of this china 5 years ago and have been slowly collecting items...just found FinnStyle and so excited...will be shopping here more. My plate arrived on time and in perfect condition. Thank you!
Great Red Plate
March 12, 2017
Nice colors, great design. Arrived quickly and extremely well packed! I should have read the description more carefully, this pattern is now Designed in Finland and Made in Thailand!
great price
March 11, 2017
These were bough to go with the other items I have fro this collection
Is it a partridge?
February 4, 2017
Lovely product from Iittalia. Love this line!
Love Love Love
January 15, 2017
LOVE the design and color. Very fun addition to the blue and white pieces I have. Makes for interesting conversation at meal time.
Whimsical and Charming
January 14, 2017
I will use these for Christmas. Lovely plates.
Iittala Taika
December 10, 2016
I was looking for some additional pieces for an existing set, so I already knew the pattern is beautiful. The dishes arrived promptly. I ordered them gift wrapped and was told it was beautiful.
Beautiful and durable
December 4, 2016
I use iittala Taika blue dishes in Fall and then again in January and February ( I use red Taika for Christmas season). I have salad plates, mugs and espresso cups. They are beautiful and sturdy (didn't even break when accidentally dropped on a wooden floor) and our family enjoys them so much. I am happy I found such high quality every day dishes that I don't have to babysit.
Pros
Gorgeous design, very durable
Everyday Magic
October 8, 2016
Taika is the favorite everyday dinnerware in our household. Simply elegant, artistic, and fun.
Pros
Stunning design, good weight, and microwave safe.
Beautiful blue Taika
June 21, 2016
I'm so happy with all of my blue Taika dishes, and these salad plates finish the setting perfectly. I have pieces in blue, red and white, and they're just as beautiful mixed together as they are all matching. Great quality and timeless, festive style.
Gorgeous plates, excellent service
April 23, 2016
These plates are unique and whimsical and well made and functional all at the same time. What could be better! Start the day with toast on one of these beautiful plates and your day is made!! And Finnstyle has great service!!
By TH
Peterborough Ontario
Love these plates
March 28, 2016
These plates are as advertised; beautiful, vibrant design and colours. Finnstyle did a terrific job safely packaging and shipping them quickly.
We love these
March 15, 2016
The whole Taika place setting is wonderful. We love to mix and match the colors, but all red at holiday time is extra special.
beautiful!
February 13, 2016
they packed this up great for shipping!
also I once talked to a professional designer for China and her comment was "why should you use the same pattern everyday?"
I took that to heart and have several sets in small quantities.
also I prefer salad plate size to dinner plate size.
Pros
beautiful colorful remarkable
By Suzanne
Rochester, New York
Art on a plate
February 8, 2016
Beautiful artwork. I haven't eaten off this--so far, just display.
iittala Taika Red Salad Plate
December 11, 2015
I fell in love with the dinner plates, and then decided to also get the salad/desert plates. Very attractive colors and design. Fun to use.
Company ethical issue?
July 3, 2015
You changed the price in order to put it on sale. Rather an ethical issue, wouldn't you say?
By virginia
north st paul, mn
Perfect lunch plate
April 13, 2015
We use these plates more for lunch then salad, and the size is perfect. The design is lovely, and they have held up well in the dishwasher!
Iittala red salad plates
March 10, 2015
I absolutely love these plates. I plan to use them year round even though they are meant for Christmas.
Toikka plate
January 13, 2015
Well-packed and described
Cons
flatness of plate was unexpected
By ParisHongKong
san Diego
Gorgeous
December 13, 2014
All arrived in perfect condition. I only had the mugs before--they have never chipped and the design is gorgeous so I decided to add when they were on sale. I will be buying more!
By Ellen
Santa Fe, New Mexico
Best design tableware in the world!
December 1, 2014
I love the entire ittala taika line of tableware. Beautiful, whimsical, always a hit with guests.
Pros
All good. Can mix and match all of the different sizes and colors.
Whimsical, beautiful
August 9, 2014
Pros
Beautiful design
Beautiful colors
Sturdy enough for everyday use
Fit beautifully with Teema dinner plates
Saw these plates in a museum in Finland and was so happy to get my own set of them. My order was shipped quickly and was well packaged. The plates are gorgeous! Thanks!
By anne E.
wethersfield, CT
Why is red so hard to find?
May 24, 2014
I wanted to send this design red mugs to my family for Christmas but somehow they were not available, much to my dismay. At least I got a plate to add to my collection.
Pros
stunning addition to the other pieces I have.
Cons
expensive and seldom available in this color
By Kristen
Portland, Oregon
A nice addition to our dinnerware.
Beautiful design
April 17, 2013
I have both the blue and white iittala taika dinnerware. I like the contrast on my table. Creative design and well made. The pieces are hardier than they look. I have yet to have a guest not comment on how cool these pieces are. I did not need more dinnerware and had no excuse for buying the iittala taika set but could not resist the stuff. Honestly, drawn to it like a magnet. I will eventually downsize my china and dinnerware but will never part with this set. I always buy from retailers that have it on sale. Fortunately, I now have a full set and the large serving bowls and platters so I can relax. I was afraid the pattern might be discontinued.
Pros
Design
Colors
Not too fragile for use w/children
Well made
Cons
What's to dislike? Nothing!
By Mari-Aala M.
Los Angeles, California
iitala Taike Salad plates and mugs
October 15, 2012
These beautifully crafted and designed plates are unique and arrived on a timely basis. Since I am of Estonian origin,
they make a nice gift for a friend of mine, who increases her collection. I will continue to buy them and hope that you will advise me if they are ever on sale. Thank you.
Cons
Nothing
Perhaps I would appreciate being able to buy them at a lower cost, since they have gone up in price considerably.
Just what I wanted.
August 22, 2012
With its reputation for gorgeous and contemporary design,I have three of each colourway(blue,white&blue,orange korento) They are coordinated well with plain white dishes. Highly recommended if you are looking for some special colour and whimsy in your table. Also this salad plate can be used as a saucer with Taika cereal bowl.

Exceptionally satisfying. We ordered the blue and white/blue and are happy with both