Designed in 1960 by Timo Sarpaneva, this carefully crafted cast iron pot is a Scandinavian icon. Besides being beautiful enough to claim a permanent spot on your stovetop, the thoughtful design of the Sarpaneva Cast Iron Pot grants it superior function. Coated with enamel, the cast iron cooks food evenly in the oven or on the stove while preventing food flavors from sticking to the surface. The detachable wooden handle can be used to lift the lid or the entire pot, making serving a cinch and reminding users of simpler days around the camp fire when a stick would be used to lift the lid and stir the food.

It was Sarpaneva's blacksmith grandfather that served as inspiration for this modern take on ancient cast iron pots. Sarpaneva once said that the idea was conceived by rethinking a traditional object in a way that wasn't too novel and would make "a damn good reindeer stew in the process." The Sarpaneva Cast Iron Pot design won the silver medal at the 1960 Milan Triennale and features in the Victoria and Albert Museum's collections.The iittala Sarpaneva Pot has been awarded the silver medal at the 1960 Milan Triennial and the International Design Award in the United States, iittala's proud name is on the bottom of every Sarpaneva pot.
ITEM #: II-SP300030
MATERIAL: Cast iron
COUNTRY: Designed in Finland, Made in China
Care: Use wooden or plastic kitchen utensils to avoid damaging the enamel. Oven safe. Hand wash only
Can be used on induction, gas, iron or ceramic hobs.
Holds: 3.17 qt (3 L)
Benefits of Induction Cooking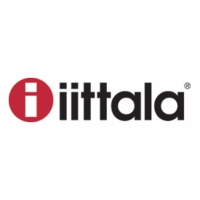 First founded as a glassworks company in 1881, iittala is now a leading company in modern Finnish design producing a range of dinnerware, glassware and art pieces. You'd be hard-pressed to find a Finn or fan of Finnish design that doesn't recognize the iittala logo, designed by Timo Sarpane... More iittala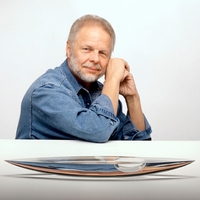 Finnish-born Timo Sarpaneva (1926) was an influential sculptor, educator and designer who greatly contributed to Finland's reputation as the design hub of the world. His work with metals, woods, textiles, porcelain, and glass shows his impressive versatility. No matter the medium, Sarpaneva... More Timo Sarpaneva
100% Recommend this product
(
26
of 26 responses)
Very Attractive!
February 14, 2023
Artsy and very functional. Can't beat that.
By Mary
Durango, Colorado
Iitalla
November 28, 2022
I love the design but did not like the interior
Warning- everyone will want your cast iron pot!
January 16, 2022
We fell in love with products, like iittala while living in Finland and were so excited to come across the Finnstyle website in order to continue our collection. The Sarpaneva Cast Iron Pot is amazing - you will want to use it every night and love having it out when we entertain - but beware - your guest will want to take it home!!
Continue to Love
October 9, 2021
Recently, my husband "begged" to purchase a new Bosch induction range. With the "upgrade" we sadly had to give up our trusted set of Calphalon pant but blessedly can continue to use this Gem. This pot purchased several years ago, reigns proudly on top of the new range and continues to produce the most lovely soups and stews.
By Kristen
Milwaukie, Oregon
Classic Styling and Top Performance
April 5, 2021
This cast iron pot met all my expectations. In addition to being a thing of beauty, it is a joy to cook with.
beauty in my kitchen
December 23, 2020
I have been eyeing this pot for years and I am so glad it reappeared on the marker. It is beautiful and good for all kinds of recipes (including bread). I tend to have fewer things in my kitchen, but I like them to last me a long time and I know this is a winner buy! Thank you FinnStyle for the special xmas price, for the prompt shipping, and for excellent packing.
This is such a beautiful piece of art. I absolutely love it. It also cooks perfectly. We made a traditional stew and it was delicious. This pot does exactly what it was designed to do and looks damn good doing it.
Pros
Cooks perfectly easy to clean.
Cons
My other cookware is now jealous
By Karen
Jacksonville, Florida
Mine is from the 60s
September 21, 2020
My husband and I were married in 1966 and we got this pot early in our marriage. Ours is black enamel on the outside and was not made in China. I still use it although less frequently now because I no longer eat meat. It made the best stews.
Pros
Long lasting and perfect for slow cooking. I have never bought a ?slow cooker? or ?crock pot?
Cons
I liked it better when I cooked with gas and could control the temperature better. This is more a con for electric stoves.
By Atila
BAY ST LOUIS , MISSISSIPPI
WHEN IT COMES i WILL REVIEW IT AGAIN I POSTED FIVE STARS BECAUSE IT LOOKS GORGEOUS
December 25, 2019
I ordered this cast iron pot with wooden handle from amazon despite some negative reviews
I have not received it yet
and pray that I won't experience any of the issues the reviewers posted on the amazon site
and that the handle will come ( being shipped from the UK)
some reviews said the handle was "missing"
Arrived " broken and cost more to return it"
"was chipped in several places when I received it"
"Do not buy this product ,it is made in China and NOT Finland and is thin "
These were some of the reviews that is causing me to worry
On the other hand ,there were MANY positive reviews
"beautiful"
"I love everything about this pot"
ETC ETC.
I saw this pot in a Scandinavian store in the 1970's and loved it's design
HONESTLY IT WAS THE MOST BEAUTIFUL POT ,I'D EVER SEEN... IN RETROSPECT,foolishly ,I did not buy it then
I would have preferred NO enamel because cast iron is supposed to be very healthy ,so that part is disappointing it may become just a piece of art in my kitchen TIME WILL TELL

Beautiful
December 27, 2018
Very functional and simplistic design. Great quality!
Pros
Quality, design, simplicity
Cons
no longer made in Finland
Just what the doctor ordered
December 26, 2018
We've been waiting a long time to get this beautiful pot...and there was no better time than at Christmas
By Jill
West Cornwall, CT
TERRIFIC pot!
November 15, 2018
I got my first of these cast iron pots when we lived in Nairobi, Kenya. It was wonderful — and has continued to be wonderful for about 30 years. Now I've misplaced - in our latest move - the wooden handle at the top. Any chance I can buy another without having to buy another pot? Thanks, Jill
By Anna
Seattle, Washington
gorgeous modern kitchen statement piece
May 22, 2018
I must say, this pot was purchased more for looks over function. We often use it to keep something warm (gently heating it up over a low heat) than cooking directly in it from start to finish. It is our favorite to use with dinner parties when we have a soup or chowder in the mix. The white interior does stain but I've found barkeeper's best friend is a good cleaner to keep the enamel looking pearly white.

With all the stylistic positives, I do have to say that the enamel does chip easily (at least for us). We've had ours for nearly 3 years and there are fleabites all around the edge with several cracks in the enamel at the bottom of the pan-- our similar staub has none of these issues and is used more for day to day use.

All and all this is a definitely an excellent choice for a statement piece or a special occasion bit of cookware. We love that the handle removes too!
By Gregorius
San Gabriel, California
Superb Design, slightly flawed execution
May 18, 2018
The pot is remarkable in its overall shape and function; however, the quality of the individual pieces could stand a bit of retooling - for example, the wooden handle (at the points where it is channel routed) are too thin and after years of use may eventually fail. Also the enamel interior does stain ( lightly) after sustained cooking of anything that has an acid base such as tomato sauces, curries, etc. As long as you understand this, you should get some good service and some good meals from this little pot!
By Deborah
Pennaylvania/USA
I bought this pot in London several years ago as a Christmas gift for my partner who lives there. He raves about it and cooks up some lovely dishes in it whenever I visit. I just HAD to have one for myself. First thing I made in it was a delicious chicken soup on a cold snowy day on the first day of spring!
This will become a family heirloom, I am sure.
Pros
Lovely to look at, cooks evenly, enamel liner makes it easy to clean.
Beautiful!
August 4, 2017
Fast shipping. Absolutely beautiful piece. Great quality and the size is perfect ```
Beautiful
August 16, 2016
Amazing. Love this pot. Beautiful and practical.
Pros
Everything. And cleans like a dream.
"Classic" With Good Reason
September 4, 2015
It's just the right size for a number of tasks; and its good looks , even heat distribution, and reasonably easy cleanup put it over the top.
By Nancy
Manhattan Beach, CA
Good heavy pot
September 2, 2015
This pot is a very good size for most soups, stews, vegetables, etc. it is heavy cast iron coated with white ceramic on the inside, giving a very good distribution of heat for good cooking. It is beautiful as well, with the clever use of the wood for a handle and lever to remove the cover.
Pros
Beautiful pot with great cooking for many complex dishes
Cons
Made in China, based on the original which was made in Finland. Hope it lasts as long as the Finnish one!
Beautiful pot!
August 26, 2015
Even though it is made in China, the quality is very good. Perfect accent for your kitchen!
sculpture for the kitchen
April 7, 2015
It is just the right size for our household. It is so beautiful I don't have to find a spot in the cupboard, but I can keep it on display.
Love this pot
November 24, 2014
I like the way the lid and handle work. The size is perfect because it is quite heavy and would be too heavy if it was any larger. My pot has a stain on the lid from the sauce and I can't get it out. How do you recommend cleaning this so the inside stays white?

Pros
Cooks beautifully.
Looks beautiful.
Cons
The inside porcelain became stained.
By Elizabeth
Eugene, Oregon
Don't understand what this means.
August 9, 2014
I've looking at this pot for years and am so glad to finally own it.
Every time I cook a stew or soup, I think, "Darn, wish I could use that Finnish pot"
and at last I can.
very happy with my purchase
April 20, 2014
very happy with my purchase
perfect pots for perfect stews.
May 28, 2013
I have owned two of these perfect pots since the 60's. For cooking perfect stews and other slow and delicate cooking, these cast iron pots are perfect.
By Anja M.
Falls Church, VA
iittala Sarpaneva Cast Iron Pot
May 24, 2012
I have had the iittala/Sarpaeva pot since the 60's, and now I have two of them, I like it so very much. I only wish there was another larger, wider size, also with the wooden handle. Brilliant! Beautiful! My favorite to use!
Pros
The cooking turns out perfectly, every time.
Mary
from Salem, OR asked:
February 15, 2021
What kind of wood is used for the handle?  Is it treated with a sealant or preservative?
Thank you
1 Answer
It is lacquered birch wood.
Submitted by:
Order Desk
on February 16, 2021
Mary
from Salem, Oregon asked:
February 15, 2021
Does the handle need to be removed when it is in the oven?
1 Answer
Yes, you place it in the oven with the handle, then the handle easily slides off to remove. You can then slide the handle back into place to remove the dish.
Submitted by:
Order Desk
on February 16, 2021
Sharon
from Cleveland, Ohio asked:
March 22, 2017
Can this pot be used on an induction cooktop?
1 Answer
Can be used on induction, gas, iron or ceramic hobs.
Submitted by:
FinnStyle Staff
on March 23, 2017
Sonja
from Boulder, CO asked:
April 16, 2015
Where is this pot made?
1 Answer
Country: Designed in Finland, Made in China
Submitted by:
FinnStyle Staff
on April 16, 2015
Robyn grant
from Japan asked:
November 20, 2014
Hi, how much does this weigh. Just want to see how much postage to Japan will be. Thanks
1 Answer
Hello, You can add it to your cart and use the shipping calculator at checkout to estimate the shipping cost by selecting "Japan" and "international Airmail", either the UPS or USPS option and click "Apply". The shipping cost does not include customs charges, etc - you will have to contact your customs agency for an estimate of those costs.
Submitted by:
FinnStyle Staff
on November 21, 2014