In modern literature, Ultima Thule is used to reference the furthest possible place in the world. Tapio Wirkkala's 1968 Ultima Thule glassware similarly references the icy cold reaches of Scandinavia and the distinct expressive power of Finnish glass. The footed "on the rocks" glasses have textured sides, achieved by a time-laboring technique that is created by the molten glass burning the surface of the wooden moulds.The Ultima Thule footed old fashioned has textured sides that reference the northern icy terrain of Scandinavia. The unique texture of the glass is created by a time-laboring technique that is created by the molten glass burning the surface of the wooden moulds.


ITEM #: II-UT950031
MATERIAL: Glass
COUNTRY: Designed in Finland, Made in Finland
Holds: 10 oz (28 cl)
Dishwasher safe with care
Price is for a set of two glasses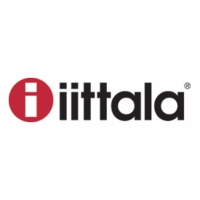 First founded as a glassworks company in 1881, iittala is now a leading company in modern Finnish design producing a range of dinnerware, glassware and art pieces. You'd be hard-pressed to find a Finn or fan of Finnish design that doesn't recognize the iittala logo, designed by Timo Sarpane... More iittala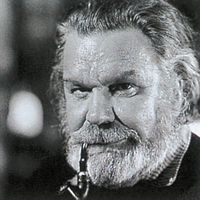 From graphic art to banknotes, Finnish-born Tapio Wirkkala's portfolio is a quite arguably one of the most versatile. Still, he is most widely known for his wonderful work with glass. Texture plays a big role in Wirkkala's creative portfolio. His 1952 "Tapio" glassware experiments with air ... More Tapio Wirkkala
100% Recommend this product
(
32
of 32 responses)
iittala ultima thule footed on the rocks set
September 30, 2016
Beautiful!! Will be ordering more pieces from this set!! Shipping was very fast!!
A Great Gift
November 7, 2023
These glasses were a gift for my daughter--the only thing she wanted for her birthday. And, not suprisingly, she loves them.
Pros
Classic and beautiful design
By Stephen
Baldwin, Louisiana
Classic Beauty
August 1, 2023
I've owned several sizes of these Ultima Thule's for many years, and never tire of them. The icy look on these super-hot summer days is perfect, visually refreshing.
what about the "i" ??
February 10, 2023
The glasses are lovely, but this is the second time that the iconic "i" sticker has been missing from one of the glasses that I ordered. When I called, a sticker was mailed out immediately. In the first case that took care of the problem, but the second time the sticker came off immediately when the glass was washed. I don't know if I'm old fashioned and one of the few that want them, but I was somewhat taken aback when the person I spoke to asked if I had planned on leaving the sticker on the glasses?!
By Susan
Detroit Michigan
Adding a few more just in case…….
February 6, 2023
Had my iittala glasses since my visit to Finland in 1983. Thought I'd have a few extra just in case of breakage later on.
Stunning glasses
December 13, 2022
I have had these for many years. I ordered more so I could share them with my adult children. They make a simple drink special. Both the appearance and the feel are pleasing.
Beautiful small glass
November 26, 2022
I love the size of this glass and enjoy the feel of the glass when I take a sip.
Elegant - gift for a lifetime of use.
December 14, 2021
I purchased these to start my daughter's collection of fine glassware for entertaining. She treasures them for the unique design, beauty, heft, and size -- perfect for a large ice cube and a dram of whiskey. She's not afraid to use them as they don't slip from damp or clumsy hands, are sturdy enough to survive bumps, and are textured enough not to show small scratches. Lifetime gift.
Such beautiful glassware!
July 4, 2021
A glass is a glass is a glass …. Right?
Wrong. I finally ordered these Ultima Thule footed on the rocks glasses. Perfect size for "on the rocks" glassware, and very easy to hold in your hand. For me the size can be an issue with some beverage glasses because I have small hands.
But most important, the glass looks like a chilled glass of clear water on a hot day! Stylistically, these glasses are stunning because the look like a chunk of an iceberg gracefully floating in your hand. So inviting. …
Pros
Solid, well shaped and sized adult beverage glasses. (Of course, these glasses can be used for anything!)
The design in the glassware with all of the ?bumps? makes them easy to hold onto.
The best of the best
January 5, 2021
We have had 8 for more than 15 years. Never a chip or break. They are beautiful, iconic and fantastic.


Pros
Classic style and indestructible.
By Karen
Lake Placid Florida
Absolutely Gorgeous!
November 8, 2020
FinnStyle is a site I will come back to ...

The Glasses were excellent quality. Solid, and beautifully made. Perfect for my gift! Only mistake I made was not getting a set for myself!
Classic
September 29, 2020
Work of art for your cocktail. Holds a full 9oz. Durable. Feels secure in the hand. Kippis!
Beautiful Glasses
July 9, 2020
I saw these advertised in a magazine & had to have them. They make that special cocktail even more special! Gorgeous!
oh yes on the rooks
June 19, 2020
want something different and unique. You got it .
As a child of the '60's and '70's, I love the look, touch, and sensibility of this design.... it echoes of my childhood. A chilled beverage in a glass that looks like ice, as well as non-slip surface on the glass.... ingenious. In a sense, a brutalist example in your hand. It is what it is, and what it isn't.
Pros
Design, feel, iconic touchstone of the era.
Year round icicle love
January 26, 2019
Tapio Wirkkala's Ultimate Thule designs sparkle,
'On The Rocks ' glasses are a love affair to never let go.
Pretty and durable
December 1, 2018
These glasses are just beautiful and makes every beverage a festive occasion. I have a couple I have used regularly for the past year, they withstand the dishwasher and remain aesthetically lovely. Pretty and durable!
By MplsSwede
Minneapolis, MN
These glasses not only look spectacular, they feel amazing in my hand. A great heft without being too heavy and 10 ounces is a nice size for a generous pour or just a glass of sparkling water.
Cons
Please please FinnStyle, I realize these glasses are fragile, but packing peanuts are annoying to deal with and, more importantly, horrible for the environment.
Ultima Thule, my favorite
March 6, 2017
This is a classic piece of Finnish design, I'm so glad they are "back" in style. The On the Rocks glasses are especially my favorites. Great quality and design, love the whole range.
By Ulla
Brisbane, Australia
Just gorgeous
December 17, 2016
I remember my father having these glasses in the 60s when I was growing up. I was delighted to see that this great design is still available. They are a lovely weight and size and it is a treat using them with ice clinking inside on a day to day basis. The icicle look just adds to the coolness of the drink on a hot day.
Pros
Classic design and look. Great size for everyday use.
Cons
None whatsoever except being eminently collectable!
Ultimate Perfection
October 8, 2016
Ultima Thule is the perfect blend between ethereal and practical, beauty and functionality.
Pros
Beautiful design and satisfying texture.
These glasses are beautiful, nicely balanced and fun to use! I have looked at these for a long time and when they arrived I realized how they are the perfect blend of form and function!
Pros
Weight of the glass
Size of the glass
beautiful glass
August 25, 2015
I ordered this glass for my husband's rock glass. He loves this!
But also I use this for drinking juice , iced tea and milk!
Unique and beautiful glasses
December 11, 2014
More like a work of art vs functional item. The bottom of the glass is made up of what appear to be large bubbles and it looks so cool.
Like bubbles frozen on the surface of a pond. You should show a photo of the bottom as my description does not do its appearance justice. I will buy these again.
classic design
August 15, 2014
A classic design that never goes out of style. Love these glasses. I always get lots of complements on them. I received a set of 8 many years ago as a gift and use them every day. Over time two of my glasses had broken and it is so nice to be able to replace them and complete the set again. The quality and consistency is such that you can't tell the new glasses from the older ones. They all look new!
By Gunilla J.
Old Lyme, Ct.
I had a few before, but they got broken, so glad to find them again. I love to drink from them. Thanks for fast delivery!
By Freda
Mission Viejo, California
Reunited......
August 8, 2013
I bought glasses and a pitcher of the Iittala Ultima Thule in 1968 at a Finnish shop nearby in Dana Point, CA. Over the years, the shop moved, and the glasses were broken, but I held on to my pitcher and used it lovingly. Recently, when I was in Helsinki, I picked up a few glasses to match the pitcher and decided to look online for more to complete my set. I found your website and was able to order and receive my glassware easily and in a timely manner...
Versatile design & size with an "ice look" tumbler
June 2, 2013
This 10 oz. Iittala Ultimate footed tumbler looks like you are drinking out of a class made of beautiful carved ice. It is versatile for any type of drink and feels solid .....and yet beautiful. The footed bottom adds a different dimension to your table setting or cocktail party.
Pros
Beautiful design and perfect size. Makes your guests feel special.....
Cons
There is nothing to dislike about this glass......
I love Littala glassware
December 29, 2012
I love Littala glassware. It is one of my favorite. The Thule is my very favorite. Thank you.
By Debby
Toledo. Illinois
so very frosty!
December 7, 2012
I love the look and feel of this glass. Loved them so much that I just had to order the serving bowl and centerpiece bowl.
iittala Ultima Thule
August 29, 2012
Received my order promptly, well packed, & in a reusable "keeper" box. Love the size, feel, & the look of a glass that makes something extraordinary out of a drinking glass.
Pros
Reminds me of artglass--takes on a shimmering color of the beverage inside.
The Perfect Rock Glass
August 12, 2011
I Love drinking form this glass. It always looks clean and cold. It is rugged almost unbreakable; except I broke my last one and had to replace it immediately. If there is one drawback it is cost...$25/glass is pretty steep.I didn't shop the price but FinnStyle was very good about delivery and follow through. Cheers!