For an aromatic experience, add 2-4 capfuls of the the Rento Birch Sauna Scent to a sauna bucket filled with water. Once ladled onto a hot sauna stove, the summery fragrances of lush nature and fresh birch leaves will create a crisp yet gently scented sauna steam. Be sure to shake before use and rinse afterwards, removing the bottle from a hot sauna when done.

Note: Rento Sauna Scents are fragrances only. The scent is added to a water/alcohol mixture to produce the aroma. You will find that these scents are milder in strength than pure sauna oil. The advantage of the sauna scents is that they are more affordable and last an entire sauna session. The advantage of sauna oils is that the aroma is stronger. Please choose according to your preference.
ITEM #: RS-317943
COUNTRY: Designed in Finland, Made in Poland
Holds: 400 ml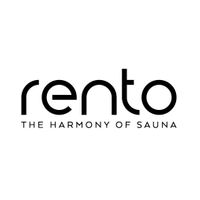 Bringing a new perspective to sauna products, Rento Sauna recognizes that sauna is the Finns' way of relaxing, and that each individual does it in their own way. "For us, bathing is more than a ladleful of water thrown on a hot sauna stove", Rento Sauna states on its website. "It is the sum... More Rento Sauna
97% Recommend this product
(
30
of 31 responses)
Pleased with this company
December 19, 2022
Items ordered as advertised and in good shape on arrival
Great price and speedy delivery
By Ingo
Edmonton, AB, Canada
Excellent Sauna Scents from Rento
November 20, 2022
I have purchased the entire collection of Rento Scented Sauna Oils as a considerably new owner of a 8 foot cedar outdoor barrel sauna to find my preferred scent and I like most of them very much. Birch ranks on the top, which spreads a nice and full aroma of birch trees in the sauna after adding 3 caps per 2L water. This is definitely one of my top scents. Surprisingly, I also like Citrus and Arctic Berries which gives a strong and fruity or berry-type sauna scent (I use it on occasion at 2-3 caps per 2L water), and I was surprised to find out that Tar (which I left due to its "odd name" to the last) is actually one of my new favourites with a strong and full smell of burned wood/smoke; I would suggest to rename to scent to something more appealing or true to the scent though.
Smells like a sauna should
March 17, 2022
for me this is the quintessential sauna aroma, soothing and relaxing.
Very pleasant aroma for sauna.
January 30, 2022
I really enjoy the scent, it's not over powering which is nice.

Will order again.
By Ted S.
Rhododendron, OR
Excellent product
January 27, 2022
Love the scent of this, takes me directly to the north woods.
I started out using the lower end of the recommended concentration and found that sufficient.
Feels like this actually improves mood, reduces soreness, and helps with perspiration.
Very genuine product
My favorite sauna scent
August 5, 2021
If I can't be in Finland for sauna, at least the scent our their beautiful birches can fill my home sauna. It is high quality oil and is very soothing.
High quality. Smells real, not fake. A little bit goes a long way. Soothing.
Nice scent
March 15, 2021
Happy with the product and it came in decent time
By Jon
Jim Falls Wisconsin
Great scent!
February 11, 2021
I really enjoy the scent of the birch. It is really nice. I will definitely be purchasing this again.

Item came well packaged and arrived very quickly. Very Thankful.
Love this sauna scent!
January 20, 2021
Not only is the Birch sauna scent amazing, the price point is lower than on Amazon....and I received my shipment super fast! I already recommended this to a friend who also has a sauna, and she's now excited to order from FinnStyle!
I love this
October 11, 2020
Regardless of how close the aroma of this is to real birch, I still love it nonetheless.
Fresh, clean aroma
By Gerald
Eaton Rapids, MI
Tollerable smell
August 21, 2020
This gives a sort of birch smell but I have had other brands that smell better and closer to the smell of a real birch, such as a bitch vihta.
Great product, Fast shipping! Thrilled!
By Martin
Edmonton, canada
Awesome product
December 3, 2019
I have been using this product for years, my favorite sauna scent!
This Oil doubles the sauna satisfaction.
November 17, 2019
Free shipping over $75. is a slight incentive. If you had pack price Let's say 6 bottles at $60.00, with free shipping, I would stop searching other sites for this same product. I wonder if Sauna retail sales would
give a free bottle that you provide (they pay you only your cost or you write it off as Advertising expense)
when someone buys a new sauna or a new replacement heater, etc. I know you need repeat business and will never do a big volume on this item bottle by bottle. I'll give you an endorsement you can use, since I was in Finland40 years ago taking saunas , and this fragrance was a part of weekly saunas for me. Hang in there.
Great scent.
April 19, 2019
This is one of our favorite sauna scents. Very aromatic & pleasant.
Excellent quality
April 14, 2019
For those who understand what sauna is about - this product is as good as it gets .
After many years living in USA and trying to find a right thing for my sauna I'm very happy to say that I finally have found a perfect thing!
Sauna Scents
March 15, 2019
The birch scent is our favorite sauna scent. The ordering and delivery is quick and easy.

By Vickie
Shingletown, California
Birch Sauna Scented Oil
September 21, 2018
I have always been a confirmed fan of eucalyptus scent in my sauna. I make my own by soaking real eucalyptus leaves in a 5 gallon water jug. Anytime I feel like a cold is coming on I hit the sauna and my eucalyptus. Does wonders! Now that I have tried the Birch scent I don't know how I've survived all these years without it! I feel like I'm walking through a Finnish forest. I love it! "If sauna, pine tar and eucalyptus (or Birch) don't cure you, then your illness is fatal" ! Thankyou for such a wonderful product!
By Michael
Hilton Beach, ON
Pleasant Scent
February 10, 2018
We are very pleased with the scent and how just a cap full of this oil is good for a long sauna.
By Steven
Seattle, Washinngton
A must have sauna scent.
August 13, 2017
Birch suna scented oil is a must for a refreshing sauna scent. A sauna is not the same without it.
A unique and hard to find item
December 7, 2016
A wonderful, unique product. The scent is beautiful, fresh birch. I also add a few drops of this to a carrier oil and use for massage.
By Pauliina
Denver Colorado
Birch oil for sauna
November 19, 2016
Love the smell of birch, especially in the sauna!
By Craig
New England by way of northern Wisconsin and India
Good Stuff
March 14, 2016
I have had a sauna in my family for 60 years and have used many different oils in the scents of eucalyptus, pine and midsummer birch. I like them all for different reasons. Summer birch is special because of its light fragrance which causes me to feel that I am walking in a beautiful forest on a warm summer day.
excellent product
November 16, 2015
My family loves this scent for the sauna. Very pleasant and not too strong. Bought a couple extra as gifts.
Great scent
November 6, 2015
Can't find anything that is as wonderful as this scent . Refreshing and aromatic. Love the scent as it radiates throughout the house. A wonderful and the best scent I have encountered of all sauna oils I triedl
Took a little long to get.
birch oil
February 14, 2015
Finn style was great to work with and the birch oil is great.
Love this product. Not too strong. Just right.
By Mark
Northern Michigan
Like a childhood memory
January 29, 2015
This is a great scent - very pure, and clean. It puts me in a good mood.
Woodsy aromatic
January 23, 2015
Great scent and refreshing.
By Syrjala
Trout Creek, Montana
Excellent!
November 28, 2014
Best sauna scent I've ever used!
birch essence
February 22, 2014
Wonderful, calming scent in the sauna.
smells great! None
Emily
from Dallas, TX asked:
June 17, 2018
What are the ingredients? Specifically what scents or perfumes are used in this product?
1 Answer
This is a mixture of Birch Scent (NO:1) 5-chloro-2-methyl-2H-isothiazol-3-one and 2-methyl-2H-isothiazol-3-one (3:1)
Submitted by:
Order Desk
on June 19, 2018