Enjoy the natural beauty of a wooden sauna set without the paying the environmental toll with the Rento Bamboo Buckets and Ladles. Bamboo is one of the fastest growing plants on earth, and is a renewable resource that is an eco-friendly alternative to hardwoods. Taken care of properly, this light yet strong material will serve your sauna needs for years to come. Flawless construction and practical design make each piece the perfect implement to the sauna experience. These days, we are looking more than ever to preserve the environment, so go with the grain using these gorgeous Rento Bamboo Buckets and Ladles.

MATERIAL: Bamboo
Please Note: We are sorry, but we are not able to gift wrap these items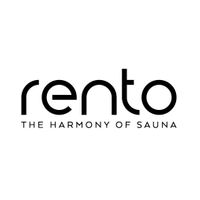 Bringing a new perspective to sauna products, Rento Sauna recognizes that sauna is the Finns' way of relaxing, and that each individual does it in their own way. "For us, bathing is more than a ladleful of water thrown on a hot sauna stove", Rento Sauna states on its website. "It is the sum... More Rento Sauna
Brio
from calfornia asked:
October 23, 2013
Does the bamboo bucket for $59 come with a bamboo ladle as shown in the picture?
1 Answer
$59 dollars is for the bamboo bucket only, the bamboo ladle is sold separately
Submitted by:
FinnStyle Staff
on October 23, 2013