Koivu means birch in Finnish, and the Lapuan Kankurit Koivu Small Tea Towel is brimming with these beautiful trees. Woven by 'Masters of Linen' at the Lapuan Kankurit jacquard weaving mill in Finland, the grainy texture of the cotton and linen blend adds to the natural characteristic of the birch's bark. The tight weave of the black and white threads creates diverse shades of grey throughout. Use this small towel to line bread baskets, cabinet shelves, or even use as placemats; like these towering trees, the possibilities are seemingly endless.
ITEM #: LK-6096
MATERIAL: 50% Cotton, 50% Linen
COUNTRY: Designed in Finland, Made in Finland
Care: Machine washable. Follow instructions on tag.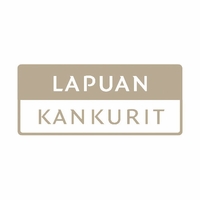 Four generations of weavers unite to create the heritage-strong brand of Lapuan Kankurit, currently ran by Esko Hjelt and his wife Jaana. The family business began as a wool and felt boot factory in 1917 creating quality wool textiles. Today, the same heart and soul goes into Lapuan Kankuri... More Lapuan Kankurit
94% Recommend this product
(
44
of 47 responses)
Such Beautiful Towels!
September 3, 2023
Really like the quality of these birch tree towels. They are a great addition to a modern gray and steel kitchen! I used these for a housewarming gift.
For Christmas stocking
August 31, 2023
Very simple, modern birch trees. They are too pretty to use as a dish towel. I may display mine in my kitchen wall.
Pros
Love the design and nice size.
Beautiful!
August 31, 2023
Very beautiful tea towel. Quality is very good. I love the design and monotone color.
Highly recommended.
Pros
Design, color and quality.
Fast shipping.
Attractive and sturdy
July 29, 2022
This tea towel is heavy duty and should last a long time, very attractive design too!
Absolutely beautiful!
December 23, 2021
Even more beautiful than imagined. I purchased this as a gift, I'll be very proud to give this amazing tea towel. Workmanship like this is so wonderful to see. So fine it almost feels like silk. Absolutely lovely. Ben's service, as usual, is above reproach. I counted on him for many, many years and he never lets me down. Superior all around.
Pros
Very fast and reasonable shipping. Impeccable products.
Wonderful birch trees
November 29, 2021
I purchased this item as a gift for a couple who LOVE birch trees. Their kitchen has black counter tops and this will look nice. I am sure they will enjoy having this tea towel.
Lovely Tea Towel
September 9, 2021
I love it! Great quality and design
Modern, peaceful birch trees
August 5, 2021
The quality linen and woven design are gorgeous. This tea towel is beautiful enough to make into a wall hanging.
Pros
Excellent quality.
Beautiful design.
Loop for hanging.
Many uses!
A beautiful hostess gift.
We purchased these because we needed a small towel and they are just the right size.
Beautiful design
June 9, 2021
Beautiful design on high quality fabric. Looks great in my kitchen!
Useful work of art
May 30, 2021
This towel has joined my assortment of various FinnStyle brand kitchen towels. What a joy to have lovely linens to use on a daily basis. Although ironing is not necessary after washing I like to give them a light "pass over".
Very high quality
April 19, 2021
These dish towels are very attractive and last forever! A great product.
Nice weight, but wrinkles more than other dish towels I've had.
My new Favorite dish towel!
February 18, 2021
I have always loved this design ever since I first saw it in Finland some years ago. It looks good folded in half, too, which is important when it hangs on a towel bar.
Stunning
February 9, 2021
I love this tea towel, representative of everything great about Scandinavian style. It curled up after washing but, in my experience, this problem should alleviate. Lovely, I will enjoy using it.
Pros
-love white birches, very charming
Cons
-curled up after washing and needed to be ironed
Nice quality !
January 13, 2021
This is a nice , heavy , high - quality towel. The design is so pretty , too. It makes me happy to use it. :)
By Terry P.
Port Coquitlam, BC Canada
Tea towel
January 1, 2021
Impressed with quality, purchase addition towels
Woven birches
December 28, 2020
The quality and imagery are outstanding. I plan to use this as a part of my table decor.
Made the perfect gift!
December 28, 2020
Felt stiff at first. Softened after wash. Believe they will soften with more washes.
Beautiful Design
December 27, 2020
Great long-lasting linen quality. Stylish design.
By Lizzie
Finger Lake Region, NY
Great hostess gift
December 26, 2020
I bought a stack of these and ended up giving them as stocking stuffers - they are so attractive- I love the design.
Lapuan Kankurit Koivu White / Black Tea Towel
December 23, 2020
A sturdy, unique tea towel for a nature loving Finnish friend.
Fabulous hand and/kitchen towels.
December 23, 2020
I machine wash and hang on a rack to dry. There is no need to iron and they are very durable. The towels are a visual and tactile treat to use as well as very functional. Excellent gifts and great as multiples or-a single.
This is lovely!
December 22, 2020
It is lovely, durable and very Finnish! I love it so Merry Christmas to you (and me)!
By Grace
New Haven, Connecticut
This was a bonus with the Teema dinner plates I ordered. I will gift the beautiful linen birch towel with the plates.
Simple beauty
December 18, 2020
This towel is a true reflection of the birch of Finland. It brings me such happiness just looking at it!
Useless
December 16, 2020
Awful fabric; hard as sheet metal.
Merchant Response:
This is a high quality linen/cotton towel. This type of material will have a more rigid texture initially which will soften with each use.
Gorgeous Tea Towel
December 16, 2020
Perhaps it's a little much to call a tea towel 'gorgeous', however, well, it really is!
Stunning design and fabric, but that's to be expected from Lapuan Kankurit.
A oiece of art
December 2, 2020
We love this design and continue to add to our collection. The weaving is very high quality. Typical exceptional minimalist/modern design.
beautiful
October 21, 2020
These are so beautiful!!! My daughter in law will love the gift! Thanks
By pam
Charlottesville, VA
Nice design
September 24, 2020
I very much like Lapuan Kankurit towels. The designs are very attractive and the fabric feels good in the hand. This towel is a little stiffer than all the others I have, which makes it a little less desirable.

I have replaced all of my tea towels with Lapuan Kankurit designs.
What a nice patter
December 9, 2019
My daughter loves the birch look, so this is fitting for her, she may even hang in on the wall.
Lapuan Kankurit Koivu tea towel
November 23, 2019
I absolutely love the birch tree design on this tea towel! I was looking for something with birch trees in grey neutral color tones and found a perfect one in this Lapuan Kankurit tea towel. I like the feel of the fabric and the texture as well.
Wonderful Graphic Finnish Design Works Great in my Southern Oregon Kitchen
November 10, 2019
This is a wonderful kitchen dish towel that brings the outdoors in. It's very hard to beat Finland for its simple but powerful modern graphic arts and this dish towel is no exception. You can't beat the look of white birch trees against grey background with black brach accents. But more than that, it is beautifully woven and will stand up to years of wear. I am so glad I ordered it!
Quality Item
September 22, 2019
I got several kitchen towels on sale. They are all beautiful, high quality items. I immediately washed them; they are slightly stiff but that is expected. Design is absolutely adorable. FinnStyle never disappoints
outstanding
July 31, 2019
folks love to receive your towels
Love this towel!
May 27, 2018
So glad I bought this towel. The design is beautiful... and most importantly there is a loop for hanging.
Love the towel
December 23, 2017
Beautiful design. Extremely well made. Nice large size.
Exactly what I was looking for.
December 8, 2016
Bought two of these towels for a stocking stuffer for my daughter! They came quickly, ready to be wrapped for the big day!
Cons
Wish they had a loop to hang them on a hook.
Heavier-weight, very nice!
October 21, 2016
I will be buying more of these. They are pricier than the other brands but more heavy-weight and they look very good. Gorgeous print that goes well with my modern white kitchen. The grays match well with stainless steel appliances.
Finland's Best!
August 30, 2015
I recently visited the Lapuan Kankurit shop in Helsinki, where I developed an even greater appreciation for this Finnish textile company and the quality of its products. Thanks, FinnStyle, for making LK products available in the U.S.!

Pros
Excellent quality. Great design. Thick and absorbent. Perfect for drying glassware. Made in Finland!
By 2nd F.
Golden, Colorado
Love Lapuan Kankurit Towels
August 28, 2015
I first bought two Lapuan Kankurit towels when I visited Helsinki. After 8+ years of heavy use, one of the two developed a small hole. I continued to use them and supplemented them with terry cloth towels, but nothing is as good as these Finnish towels! The new towels are a bit stiff (I remember the others being so too), but after the first washing they softened a bit, and I'm sure that will continue with further washings. Great quality and beautiful. Also, FinnStyle delivered them quickly!
Great quality and design
November 17, 2014
I love the tree design...linear and lovely! The quality is superb. I want another, but they are sold out!!
By Sharyn
Clifton Township, WI
Absolute Best
November 5, 2014
A thick and substantial towel that has a beautiful weave. This brand is my favorite.
Pros
top quality
washes up well
Great product for your nature-oriented friends/family
March 14, 2014
I use tea towels to wrap presents for my friends and family. I've been looking at this product on the Lapuan Kankurit website but they don't sell to individuals. They referred me to FinnStyle. I love the quality and the cotton/linen blend.
Good for black and white decor
December 14, 2013
This is a nice sized towel, good for someone with black and white décor. Has a nice feel under the hand.