Enjoy a cup of coffee, hot tea or hot chocolate in the Taika mug. With a sleek handle, this piece is perfect for whatever you or your guest fancies. The white backdrop is saturated by a rich palette of colors, allowing it to pair well with many other iittala dinnerware collections. The intricate detail of Klaus Haapaniemi's Taika (Magic) pattern will add some elegant enchantment to the place setting without overwhelming the table.
ITEM #: II-TAI500505
MATERIAL: Porcelain
COUNTRY: Designed in Finland, Made in Thailand
Holds: Approximately 12 oz (35 cl)
Care: Freezer, microwave, oven and dishwasher safe
Price for one mug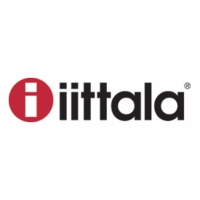 First founded as a glassworks company in 1881, iittala is now a leading company in modern Finnish design producing a range of dinnerware, glassware and art pieces. You'd be hard-pressed to find a Finn or fan of Finnish design that doesn't recognize the iittala logo, designed by Timo Sarpane... More iittala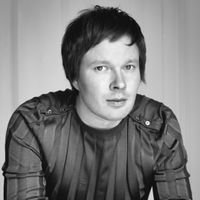 Designer Klaus Haapaniemi (born 1970) was dubbed one of most important rising stars in illustration and design by the international WGSN trend analysis service. After graduating as a graphic designer from the Lahti Institute of Design, Finland, the now London-based creative has had no short... More Klaus Haapaniemi
99% Recommend this product
(
140
of 141 responses)
By Kathleen
New Smyrna Beach, FL
The mugs are gifts.
November 30, 2023
The mugs are beautiful and fun. I particularly liked the black Italia coffee mugs. I would like one more but they are not listed currently.

Pros
Any ideas for male gifts?
Cons
I wish boxes were included. It is difficult to find a box that would accommodate the shape.of the mugs.
Suggestions are welcome.
Thank you.
Great blue kug
June 6, 2023
It truly is the best
Great jug for coffee
June 6, 2023
The mug is pretty !! The heft feels great
These beautiful Taika are still shiny and new looking
June 4, 2023
After several years and hundreds of trips through the dishwasher. Their profile is sharp.
Taika Is a lovely design. I've gifted these to my daughter as she loves them.
Iittala Taika mug
January 3, 2023
Perfect shape handle and over all mug design. Fits well under Keurig. High quality. Beautiful design.
Nice mug
December 18, 2022
This is a very attractive mug. It is large and has a good sized handle that fits my hand.
Elegant design for tea time
December 17, 2022
The blue Taika mug is so elegant for any occasion. It is definitely a great addition to Holiday season hot tea, hot chocolate or special coffee moments. I love it! I also purchased the red one and they look great together.
A special mug that makes any beverage feel special
December 13, 2022
I got this mug as a bonus gift with another purchase. The whole order was sent to a special person as a gift. I got many thanks for the mug, for the design and size which encouraged lingering over a hot drink on a cold morning. I may need to get another mug for that household.
By Elizabeth
Orange County, California
Beautiful and functional
December 8, 2022
The design is beautiful and there is a nice weight to this mug.
By Virve
Campbell River BC
Corgerous
December 4, 2022
Arrived fast.Packed carefully.You can not go wrong with a finnish design
Nervous for no reason
December 1, 2022
I was fairly nervous about buying something so breakable by mail, but the guarantee of safe delivery was reassuring. It arrived completely unharmed, thanks to being extremely well wrapped and cushioned. I can't wait for it to be unwrapped on Christmas!
Taika White/Black Mug
November 28, 2022
I have several Taika pieces in blue and find the white/black mugs beautiful for winter. And I appreciated the sale price.
Pros
Prompt delivery and well cushioned packaging.
By Judith
China Grove , Tx.
I love these colorful mugs.
October 9, 2022
Cheerful.
Magical mug
October 4, 2022
Smooth beautiful pottery-magical dreamy design and color-packed perfectly!
Pros
Unique design-gorgoeus colors
Favorite mug at my house
October 3, 2022
We love these mugs - now have them in three colors. No one wants to use anything else at my house.
Beautiful design
August 8, 2022
Purchased as gift for daughter who is delighted with these plates and mugs.
Pretty, but...
January 31, 2022
Bought this mug in blue, white and red. Overall impression is that of a rather heavy, overly solid, mug.
Expected a little more lightness and grace from an iittala product. Except for the recognizable design, could easily be mistaken for a nice "Made in China" mug.

But, they are pretty and the large size will be perfect for the intended gift recipient who likes larger mugs for her tea and coffee. So they are fine. But I wouldn't like these for myself, despite loving other iittala products (glassware).


Perfect mug
December 14, 2021
Beautiful, perfect size for tea.
Excellent quality, I have had a red one for 4 yeas now that goes through the dishwasher at least 4 times a week and looks new.
Just bought the white and blue one to match or alternate, and a second one as a present.
Beautiful cup!
December 10, 2021
I gifted this beautiful blue cup to myself! I love the colors, the size, and the shape of the handle.
Perfect size!
April 12, 2021
I usually like the bigger cup for my morning coffee, but it is sometimes hard to find one like this.
It surely holds good amount of coffee I need, and I love the detailed design and the color.
I got a pair (blue and white) this time, but now more pairs are on my wishlist!
Great size!
April 12, 2021
I usually like the bigger cup for my morning coffee, but it is sometimes hard to find one like this.
It surely holds good amount of coffee I need, and I love the detailed design and the color.
I got a pair (blue and white) this time, but now more pairs are on my wishlist!
Love this !
March 31, 2021
I just love this mug ! I love the deep colors and the " Russian Fairy Tale " look to it. It is a nice , substantial size , too. I can't wait until the red mug is back in stock.
Never disappointing!
March 26, 2021
This is my 6th iittala Taika mug (red, blue, white). Glaze is superior and velvet soft. Mugs hold heat better than any other coffee mug I have. I use daily. Does not stain inside. Superior quality, gorgeous design.

By Alexandra
Santa Fe, NM
Great Gifts
March 1, 2021
So many people love their coffee. I bought a couple of these mugs as gifts for my friends. They loved them. It's now their favorite go to mug for their morning cup of joe. Exactly what I hoped they'd think and feel about this gift.
great gift
February 26, 2021
My daughter loved the mug. It was a birthday present. The shipping time surprised me. I though it would take considerably longer.
B eautiful mug!
February 2, 2021
All of the Iittala mugs are beautiful, but we especially like this one with the black and white pattern. Finn Style wrapped it carefully for shipping and it arrived in perfect condition.
Best mugs
January 25, 2021
We love these mugs - had to buy more because no one in the house wants to use any other mugs.
LOVE them!
Beautiful mug
December 17, 2020
I have given Taika mugs as a gift and they have always been well received. They are of high quality and beautiful.
Gorgeous mugs just the right size for morning coffee
October 7, 2020
The color is so vibrant and seems to stand up to dishwasher. The design is delightful. I love saying good morning with the little fox and owls. Ceramic is sturdy but not too thick. I want a whole set! Red one is next.
Beautiful
September 25, 2020
The art work is absolutely beautiful. I plan on buying more and building my place settings .
iittala Taika Blue Mug
August 10, 2020
I love the mugs. I do have the matching dishes in a complete set and I really enjoy those and that is why I wanted to have a few of the mugs.

Iittala Mugs are the best way to enjoy morning coffee!
July 30, 2020
Love these mugs. Coffee aroma is expressed with the tapered shape. Comfortable handle. And the artwork is beautiful.
Must have mug.
July 14, 2020
Our family loves these mugs We have them in the red, dark blue , white and blue and we got these as a gift for a friend For his birthday. What a great deal they were.. Truly they make the best gift . Through the years we have given so many . It's the perfect size for my morning coffee.
I highly recommend them.
Pros
Beautiful design, lovely color big size but not heavy.
High quality porcelain, beautiful design, and perfect size for a large mug!
Pros
Durable, keeps drinks hot, generous size
A great addition to my collection of white & red Ittala Taika mugs. Love the size, shape & color!
Pros
Excellent service - arrived quickly & box was packed very well.
Beautiful
February 21, 2020
These cups are more beautiful than the photos. Arrived quickly & w.ell packaged. Love using FinnStyle
beautiful mug
November 12, 2019
These mugs are more beautiful than the pictures can convey. They have an a luminous blue glaze. The whimsical animals are intriguing and fun. Everybody always gravitates to this mug in my eclectic collection of coffee cups. My sister liked this one so much that I got her and her husband a set - the blue along with the gorgeous red one
Pros
beautiful, unique, great size, comfortable handle
Pretty and capacious
September 28, 2019
Lovely cup and I like the 16 oz capacity - hard to find.
What a wonderful mug! I just love it . The enchanting, magical design makes my morning coffee (and my evening tea) feel special. Also, shipping was fast and secure. Thank you.
By Beata
Upper Saddle River, NJ
Perfect mug
March 27, 2019
We love this mugs, I have few in other colors and after years of washing it in a dishwasher they still look gorgeous. Very well made, perfect size, just right for your morning coffee.
Great mug!
February 20, 2019
It's large but not heavy and thin lipped. Perfectly balanced so the mug does not hang back in your hand when holding. Superior craftsmanship. Great for morning coffee with cream. Classic black and white design. Perfect in every way! So glad I read the other customer reviews. Thank you!
What a wonderful gift!
February 3, 2019
This mug is beautiful and whimsical. Now I want one for myself after seeing it arrive (very well- insulated,
BTW).

It's for my daughter, who sells tea and teapots online (sensationalteas.com), and I know she'll also love it.



Lovely and nice size in person
December 9, 2018
I bought this for Christmas gift. Mug is lovely and good size (bigger than I thought) in person. Nice and chic blue color. Well packaged.
very winter holiday mug
November 24, 2018
great size, feels good in the hand
came good packaged, everything in one piece
Beautiful
November 23, 2018
This is my new favorite mug. It's a beautiful piece of artwork that you can drink from. I love it so much I bought 2 more for my friends. Cheers!
Awesome!
October 14, 2018
A college friend from Finland was visiting, and she brought some of these as gifts. We loved them and purchased more. The mug is the perfect size for those of us who drink more than just one little cup of coffee a day! The feel of the handle is great, the colors amazing. I love everything about this mug!
This coffee cup is absolutely beautiful and a perfect size for sipping a nice steaming cup of coffee or a creamy, soothing hot cocoa.
Proud to give a Taika Mug
June 4, 2018
I wanted to give something special from Finland to a friend in the US. I chose Taika Mug. It is unique, it is different and it is beautiful. Some time ago I sent some Taika dinner ware as a wedding gift for a young couple in the US. I live in Finland and FinnStyle in Minnesota is such an easy way to send Finnish gifts to friends.
I love it!
April 20, 2018
Perfect size and beautiful!
Beautiful!
April 20, 2018
I drink out of it every day! Its so pretty!
Best mug I've ever owned
March 5, 2018
Everything about this it's perfect. The shape, the color, the feel...
I bought this one and the white for day and night use, but now that they became my husband's favorite mug too I have to get another set. In fact I might just I'll replace all our mugs to these ones so I can make sure I start and end my day with perfect cups of coffee and tea the way I like.
Worth every penny.
March 5, 2018
Everything about this mug is amazing - it holds enough amount of liquid and the handle is just perfect.
I bought this mug because of the shape of it, but the pattern is as attractive. Because of that I had to get other dinnerware from this collection so my kitchen feel united, and I'm glad I did!
By Sue E.
Mountlake Terrace, WA
Lovely, perfect size and shape.
January 4, 2018
These are lovely mugs. The perfect size and shape,. Very comfortable to hold.
A work of art
December 8, 2017
Artful design, rich colors in a coffee mug! Bought a pair and makes us happy each time we use them.
Prompt shipping.
By Carola
Basking Ridge NJ
Beautiful, durable
September 3, 2017
These mugs are the perfect size with a comfortable handle. They have the heft of a mug but have a more delicate rim that is much nicer to drink from. The finish is glossy and gorgeous. I've owned a set of red Taika mugs for 8 years and used them daily, and none has ever chipped or shown any flaws. I'm buying more in blue because they are the only mugs that anyone in my household wants to use.
Love this design
April 4, 2017
Purchased the mug to complete my set. The dark blue color is dramatic and sets a beautiful table
Beautiful Takia Blue Mugs
March 7, 2017
Love my new mugs. Used them at my book club and everyone thought they were lovely.
Such an art piece
March 1, 2017
They look more beautiful when you actually see.
Like them with latte, warmed milk, milk tea and so on.
Love these!
January 21, 2017
Love these!
Unique, quality cups
December 8, 2016
We already had a couple of these and they are so wonderful we needed more! Very durable, dishwasher safe, and interesting. Highly recommend.
Love the design and colors. Perfect size for morning coffee.
Soft, solid, beautifully painted.
November 14, 2016
I love the look and feel of this mug. The colors are really pretty, and, depending on your monitor, probably pretty close to what you see on the screen.
By Beverly D.
San Francisco, CAlifornia
Wonderful
November 3, 2016
This mug was a gift to my niece and her children. They are very happy to drink milk, coffee and cocoa from the new mug.
By Bette
Westminster, Mass
Love my Taika mugs
April 10, 2016
Vibrant colors to brighten the kitchenware . Being an avid tea drinker, I appreciate the generous size of the mug without it being awkward or cumbersome. These mugs hold the heat better than cheaper mugs. I will definitely order more!
Great free gift, use it all the time! Beautiful cup!!
Makes my coffee taste better
December 2, 2015
I love this design and have the dinnerware. I broke a cup so needed to replace it and FinnStyle had the best price, best shipping and all my orders from them always come packaged so carefully.
By Helena
Huntsville, Texas
Great gift
October 26, 2015
I bought a set of six Taika cups as a birthday present. The cups are lovely, and the recipient was extremely pleased.
100% Satisfaction
September 29, 2015
My brother-in-law gave me one of his two iittala Taika Blue Mugs, which I had admired. I sent ordered a second one from FinnStyle so that I would have one for my husband as well as myself. It arrived well-packed and in just a couple of days. I could not want better service.
Beautiful and durable.
August 16, 2015
I have purchased several of these mugs. Great "folky" pattern; beautiful colors. Amazingly durable, they're in and out of the dishwasher every day. Will definitely purchase more.
Gorgeous Mug 2
August 2, 2015
See review of blue mug. Love it!
I love it. Beautiful design and well made. The customer service was great! A very satisfied customer!
By Dave
Christchurch, New Zealand
Beautiful mug!
July 4, 2015
I received this for free as a deal when buying a Toikka bird. It's stunning - will buy more shortly!
iittala Taika White/Blue Mugs are delightful
June 19, 2015
I have several patterns of iittala dishes and this is one of my favorites. The design is cheerful and the shape is very comfortable to hold and drink from. We use these large mugs for our evening coffee (decaf!) virtually every day.
i like the design on this mug. It does keep drinks hot ,which is nice. However, it is too tall for my single serve coffee maker . I thought others might want to know that. It is a good quality mug.
Cons
too tall for my single serve Kcup coffee maker
These mugs are my favourite!
March 4, 2015
The colours and comfort are highly recommended!
Perfect for a large mug of tee.
February 20, 2015
I collect Iittala Taika and have several of these mugs. Highly recommend these.
This mug is gorgeous. The fanciful creatures depicted are delightful. My partner uses it at work, where it is readily distinguishable from others' coffee mugs.
Now have all three colors...
January 18, 2015
Happy to have blue mugs to use with my red and white ones.
Pros
Superior heat retention without being thick & heavy.
Handle fits large fingers & hands.
Favorite mugs ever!
It is a magical beauty!
January 10, 2015
It is a magical beauty! I would recommend this item to my friends!!
Fun mugs...
January 10, 2015
Fun mugs arrived very well packed and in good shape. The mugs are nice quality and so fun to look at. All in all, avery easy transaction.
Simple yet elegant in black on white
December 11, 2014
Second set I have purchased as an Xmas gift.
Pros
Nice these are sold as a set.
Cons
There are pictures of the mugs on the package . The black set came in the light blue box but had the black mugs
inside thankfully.
Beautiful, well made mug
December 5, 2014
Beautiful, comfortable to hold, seemingly well made.
ittala mug
November 18, 2014
Love it! It is adding to my collection.
Great mugs!
October 27, 2014
I love this whimsical design. These mugs are hearty but graceful...a pleasure to use.
Iittala Taika mug
September 17, 2014
Love Taika mugs and ordered more. Year after years you put those in to dishwasher/micro/ oven, and can't see any damage. Finnish style, Finnish quality. Arrived well backed.
Great color!
August 16, 2014
Love this pattern even more than I thought I would. Will order more pieces. Mug is comfortably ample size. Holds heat well.
By Donna C.
Sycamore, Ohio
love this mug
August 15, 2014
Ordered this white mug along with the blue one. Loved them so much, I ordered a second pair!
By Donna C.
Sycamore, Ohio
love this mug
August 15, 2014
Beautiful mug, large volume, holds up to dishwasher cleaning. Ordered a second one!
Whimsical, beautiful
August 9, 2014
BEAUTIFUL MUG
August 5, 2014
I ordered this in the white/blue as well as the blue and love them both. The rich blue color reminds me of nightime in the forest and is quite beautiful. These are large mugs and hold alot, but you don't have to fill them up unless you want to. They are oven, microwave, freezer and dishwasher safe.
BEAUTIFUL MUG!
August 5, 2014
I love the beautiful forest design of this mug in the blue on white as well as the blue. It washes up nicely and can be used for hot or cold drinks. The mugs are quite large but you don't have to fill it up all the way. It's oven, microwave. freezer, and dishwasher safe.
Littalia Blue Mugs
August 5, 2014
Beautiful , unusual mugs; ariived quickly and well packed.
By Kristine
Austin, Texas
This makes me happy!
June 30, 2014
Lifting the cup to my lips, I smile!
Pros
Nice and heavy, colors are bold, serving size is sufficient for the repeated cups of coffee that get me through my day.
Cons
oh, too expensive....but I obviously loved it enough I bought it anyway!
Coffee tastes better
June 30, 2014
This cup makes the coffee taste better! Great size. Perfect handle.
J.
from California asked:
August 18, 2020
Do you ship to the U.S.?
1 Answer
We are located in Minneapolis, MN USA!
Submitted by:
Order Desk
on August 19, 2020
Susan
from Nyack, NY asked:
March 21, 2019
Do you ship to Ireland?
1 Answer
Yes we do! You can choose Ireland as the country to ship to in your cart or at checkout to estimate your shipping costs. Please review our shipping page for all International shipping details:
https://www.finnstyle.com/shippinginfo.html

Submitted by:
Order Desk
on March 22, 2019