This beautiful necklace in bronze features seven small hearts, the symbol of love, along a classic and stylish chain. Perfect to wear with any outfit, this understated necklace is a lasting reminder of the love in your heart.
Heart of the House is a tale of enduring love, a reminder that jewelry has been given and worn for the same reasons from one millennium to the next. At the same time, Heart of the House is a tribute to the new Kalevala House and to those working there.
According to designer Tony Granholm, the ever-moving small heart within the shelter of another heart represents the people in a house who make it come alive. Also emblematic is the fact that hearts of all sizes require a great deal of craftsmanship.
View our entire
Kalevala Heart of the House
collection.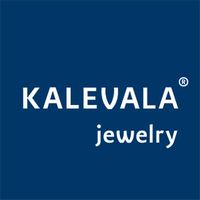 Kalevala Jewelry seeks its inspiration from the unique Finnish and Scandinavian jewelry traditions throughout the ages. Most of the Kalevala Koru models are replicas of ancient Iron Age jewelry discovered by archaeologists. Read more about
Metal specialist Tony Granholm strives to create pieces that are as timeless as his materials. A graduate of the Lahti Polytechnic Institute of Design and Kalevala designer since 1993, his most popular designs are intricate pieces entitled Heart of the House, Väinö and Thors Hammer 2.0. He... More Tony Granholm