This modern design classic was introduced by pioneer Finnish designer Alvar Aalto in 1936, and remains one of his most popular pieces. Pair your favorite upholstered material with Aalto's signature curvilinear birch frame and create a piece of furniture that fits your own personal style. This chair, perfect for lounging, is part of the Museum of Modern Art's permanent collection.
Free Shipping on all furniture!
Please
review
our Shipping Information page before ordering. Allow 12 weeks for delivery.
*You provide the fabric. Place your order and send us your own fabric. This piece requires 2-1/4 yards of graded upholstery fabric (2 pcs) or 50 sq ft of upholstery leather. Please allow 12-16 weeks after we receive your fabric.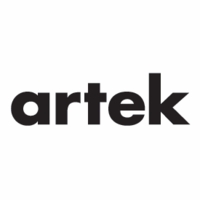 Today, the Artek brand is renowned as one of the most innovative contributors to modern design. Founded in 1935 by four young idealists, original furnishings by the likes of Alvar Aalto have stayed in continuous production for decades, earning status as international design classics. Long-t... More Artek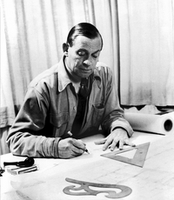 Alvar Aalto created a lasting legacy in modern design as an architect and designer. Aalto entered exhibitions and participated in innovative urban planning conferences, designed civic and cultural buildings, and conceptualized household furniture and objects. All of his projects, whether th... More Alvar Aalto
Angela
from Wisconsin asked:
January 13, 2016
For customer's own material is it just one piece of 2 .25 yards or 2? (The description says 2 pieces) Thanks!
1 Answer
it requires 2.25 yards of fabric for one chair.
Submitted by:
FinnStyle Staff
on January 13, 2016
thomas wheeler
from new smyrna beach, FL asked:
September 8, 2014
I need to have my chair reupholstered...Do you do that and what would it cost>t
1 Answer
Hello, We do not do any re-upholstery, we just sell the replacement webbing. You will need to contact someone near you or here is a list of Artek's recommended upholsterers: + NYC - contact Solomon from Prestige - 718.721.2200 + Torrance, CA - contact Matt - Classic Design - 310.324.1600 + MA - contact Robert - South Shore Upholstering - 617.472.2225 - contact Jeff - Lords Upholstery - 781.334.8338 + Austin, TX - contact Clar - Spruce 512.454.8181
Submitted by:
FinnStyle Staff
on September 9, 2014