An alternative to traditional upholstery, linen belts are lightweight, breathable, and timeless way to offer support while maintain a slim silhouette. Densely interwoven, they will gently yield to the sitter for exceptional, custom comfort. Aalto began utilizing this method early on in his career as an architect and furniture designer, and it remains a popular choice today.
Meet the new and improved Artek belt. With the exception of the all black, the new webbing is duo-tone in color and the quality of the linen has been optimized. Artek collaborated with textile designer Hella Jongerius to create the new, modern color palettes. Contrasting warp (longitudinal) and weft (transverse) twisted yarns create the look of a three-dimensional weave to bring beautiful texture to the new hues. For example, the red and white weave will look red and white up close, but from a distance it blends to give the appearance of a modern rose tone.
This webbing comes directly from the manufacturer and is currently used on the Chair 611, Armchair 406, and Lounge Chair 43. It is woven in Germany and has been pre-stretched and thermal treated for optimal durability.
Re-webbing requirements:
Chair 611:
13 m / chair (14.5 yards)
Armchair 406:
20 m / chair (22 yards)
Lounge Chair 43:
34 m / chair (37.5 yards)
Armchair 45:
20 m / chair; (22 yards)
Chair 65:
13 m (seat 8 m, backrest 5 m); (14.5 yards)
Y61 Stool:
7.2 m / stool; (8 yards)
LEARN MORE:
Artek Webbing Guide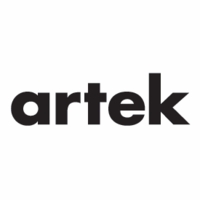 Today, the Artek brand is renowned as one of the most innovative contributors to modern design. Founded in 1935 by four young idealists, original furnishings by the likes of Alvar Aalto have stayed in continuous production for decades, earning status as international design classics. Long-t... More Artek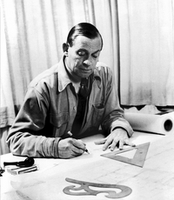 Alvar Aalto created a lasting legacy in modern design as an architect and designer. Aalto entered exhibitions and participated in innovative urban planning conferences, designed civic and cultural buildings, and conceptualized household furniture and objects. All of his projects, whether th... More Alvar Aalto