Many people credit the Finns for providing the world with eclectically gorgeous architecture that still remains popular to this day. However, architecture in Finland has dramatically changed since the days of Alvar Aalto, who was once known as the most influential modern architect in Finland. Finland has been ahead of the architecture game compared to the rest of the world in many ways. Starting with their new environmentally aware and more globally accessible architecture, it's no surprise that the Finns are getting international praise and recognition.
A prime example of some of this new modern architecture is the Helsinki Central Library, which is set to be completed by December of 2018, is one of the biggest and most revolutionary remodels that this library has ever had.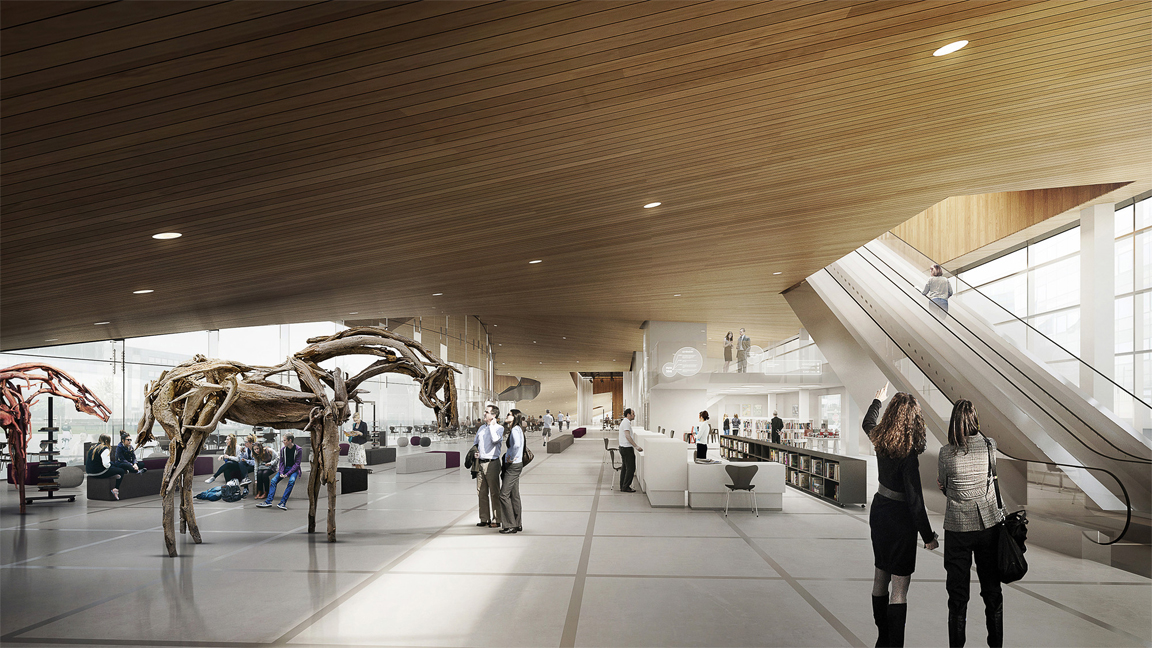 The Millennial's Library


The final designs for the library were placed in a competition for people to vote on in June of 2013, and whoever received the most votes was going to be able to go through with their design plans.
Architects Samuli Woolston, Juho Gronholm, Janne Terasvirta, and Antti Nousjoki, all in their late 30s are the team behind the rebuild of Helsinki's Central Library. "When we entered the Kilden Competition we were just a bunch of kids working together," says Juho Gronholm, who was never anticipating that their take on new modern architecture would get a break that was this large.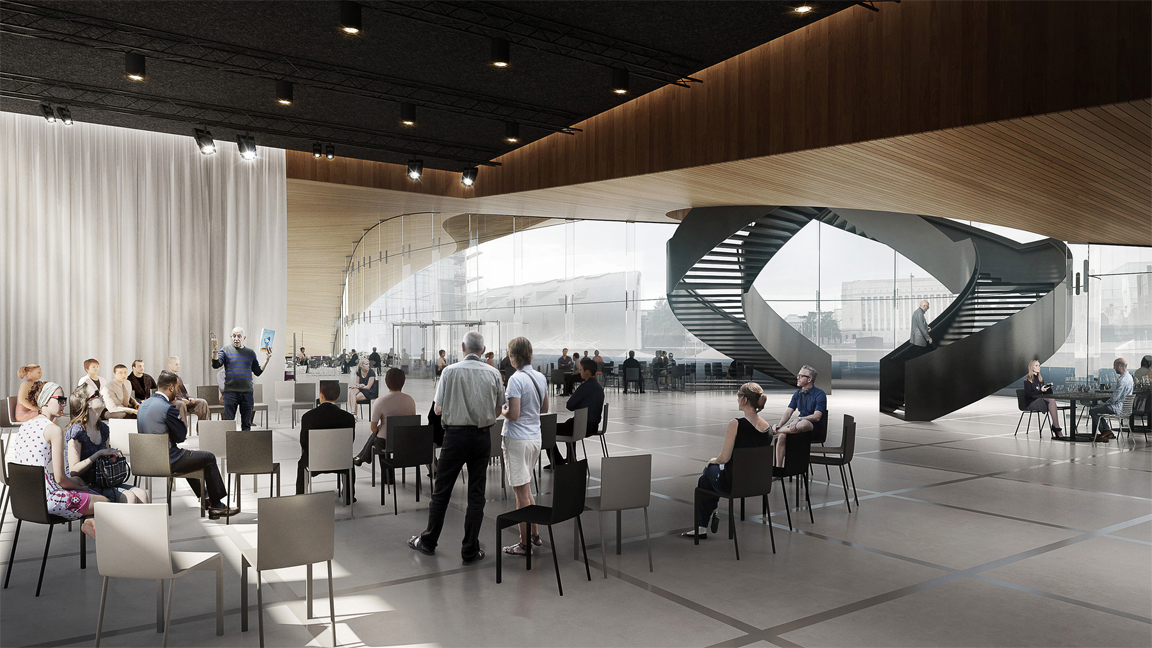 The Central Library is a pioneer project selected by the Finnish government in celebration of the Finnish Centennial of 2017. The new design of the Library is said to likely become a role model for future generations of libraries. "Good architecture makes us tick," Gronholm continues, "It's about creativity, individuality and about leaving one's comfort zone."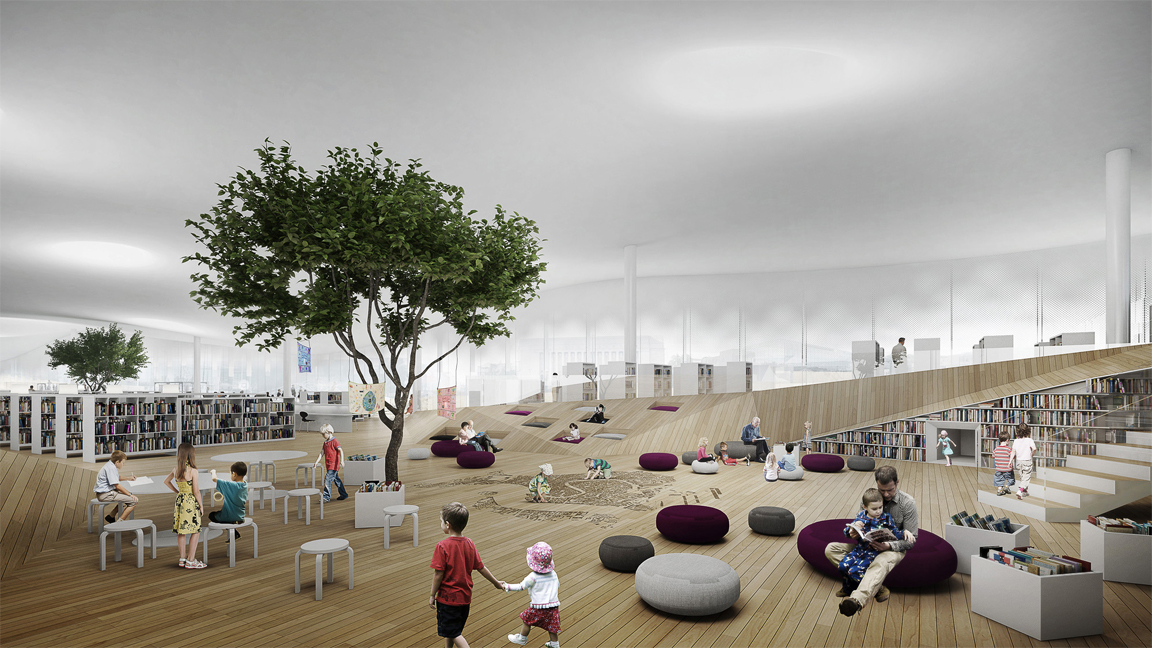 The library's facade is part of a new trend: ecological, local, and energy efficient materials are substantially guiding and renewing the construction industry. This is why the new library will be extremely energy efficient, by being centered on this concept. Gronholm supports the idea by mentioning, "Architecture is a reflection of a common will of an era, act globally but think locally."
The Wood Edge: a Recurring Trend


"Wood is related to sustainability but, especially for Finns, it's also related to our national identity," Ilonen explains. "Wood was here before Nokia and Angry Birds so it is an essential part of our identity," Ilonen says with a smile.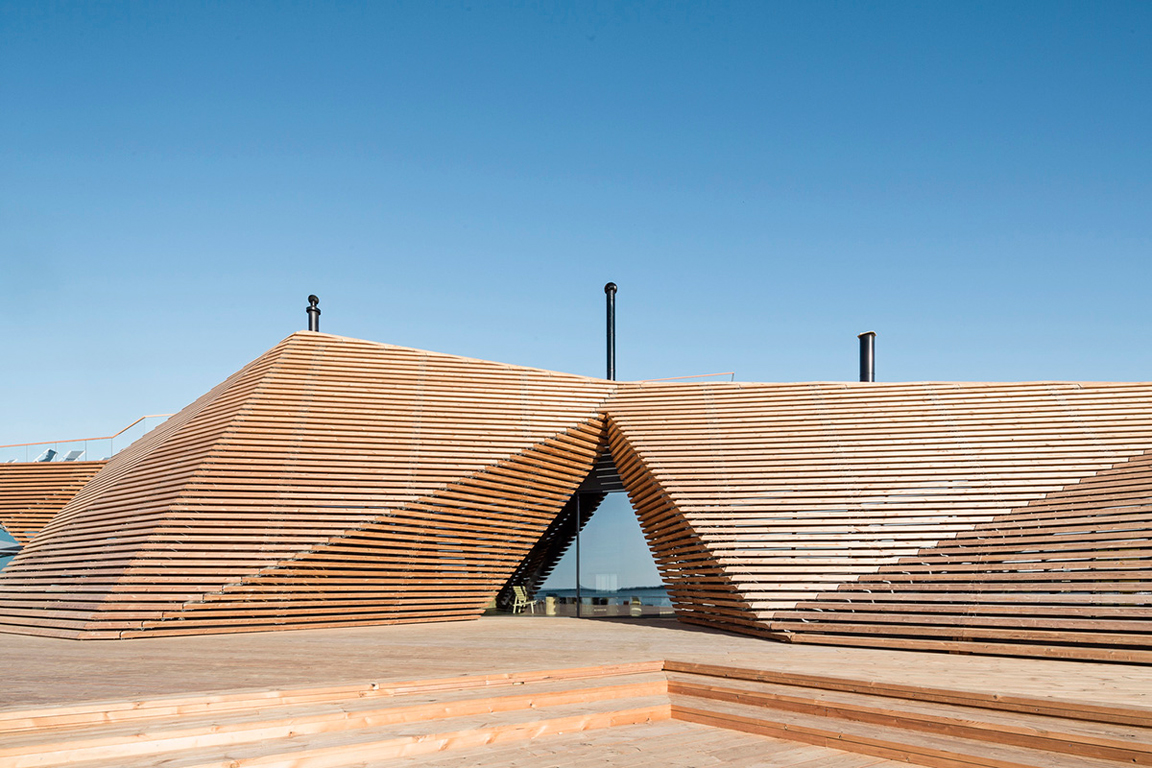 While trends have changed based on popularity, social following, and accessibility over many generations, the movement in favor of wood construction is a new Millennia centered idea. Climate change being the main reason for this trend, is putting a lot of pressure on architects to utilize wood construction and design.
Finland, being the most densely forested country in Europe, is set to have a very bright future when it comes to timber products. In accordance with this trend, Aalto University, located in the Helsinki metropolitan region, is now offering a year-long program dedicated to wood and wooden architecture. Finland's first public building to be made of prefabricated solid wood panels was opened earlier this year, the new Haltia Finnish Nature Centre designed by Lahdelma & Mahlamaki Architects.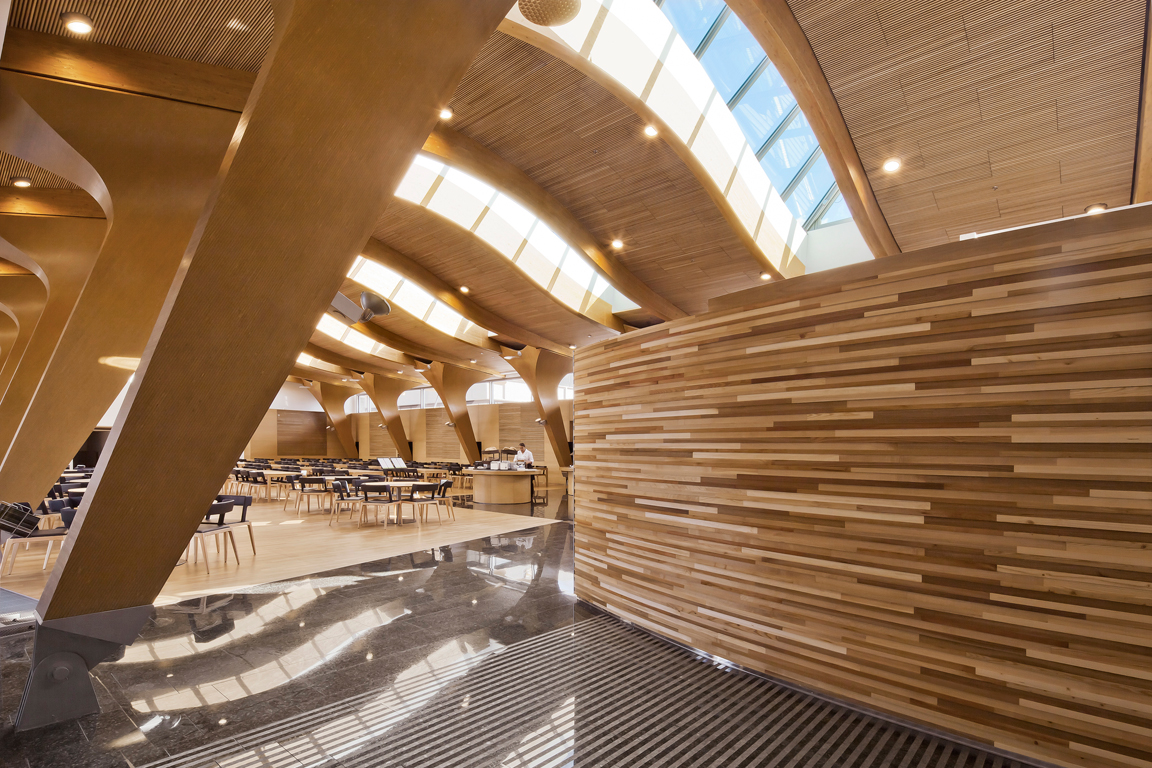 Finns have a strong tradition that is behind the use of wood in construction, including ethics within creating a sustainable environment and new safety regulations. These newer regulations and environmentally focused practices as well as their use of wood already has striked wood construction's "comeback" within modern architecture in Finland.

The "wow factor" is something that both consumers and new architects are currently striving to achieve in their work. Multiculturalism and globalization play a vital role in welcoming diversity in architecture. "It's now easier to accept more original or avant-garde buildings," Ilonen concludes.
Images courtesy of
ArchDaily