In modern literature, Ultima Thule is used to reference the furthest possible place in the world. Tapio Wirkkala's 1968 Ultima Thule glassware similarly references the icy cold reaches of Scandinavia and the distinct expressive power of Finnish glass. The stemmed goblet has textured sides, achieved by a time-laboring technique that is created by the molten glass burning the surface of the wooden molds.
Last four secondary images courtesy of Dans le Lakehouse. Click here to see more of her mid-century modern makeover, which features these iittala Ultima Thule Stemmed Goblets.
The Ultima Thule stemmed goblet has textured sides that reference the northern icy terrain of Scandinavia. The unique texture of the glass is created by a time-laboring technique that is created by the molten glass burning the surface of the wooden molds.
ITEM #: II-UT950072
MATERIAL: Glass
COUNTRY: Designed in Finland, Made in Finland
Holds: 12 oz (34 cl)
Dishwasher safe with care.
Price is for a set of two glasses.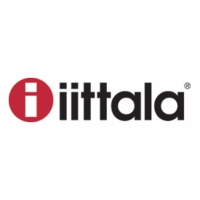 First founded as a glassworks company in 1881, iittala is now a leading company in modern Finnish design producing a range of dinnerware, glassware and art pieces. You'd be hard-pressed to find a Finn or fan of Finnish design that doesn't recognize the iittala logo, designed by Timo Sarpane... More iittala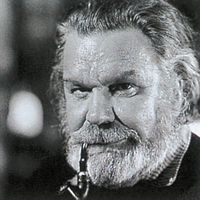 From graphic art to banknotes, Finnish-born Tapio Wirkkala's portfolio is a quite arguably one of the most versatile. Still, he is most widely known for his wonderful work with glass. Texture plays a big role in Wirkkala's creative portfolio. His 1952 "Tapio" glassware experiments with air ... More Tapio Wirkkala
100% Recommend this product
(
31
of 31 responses)
Love Ultima Thule stemmed goblets
April 27, 2023
The glassware is beautiful to look at and beautiful to hold. Lightweight, well made, I have often given these as gifts to friends and family. I could not be happier with the order. That is why I always return to Finn Style.
Pros
Beautiful glassware, wonderful service
Too small - otherwise perfect
February 8, 2022
This goblet is beautiful, sturdy and easy to hold. Heavy but not too heavy. A real luxury to use these as my every day drinking glasses. They would be perfect if they held at least 16 ounces, but they only hold 12, so they need to be refilled too often.
Thule Stemmed Goblet
December 30, 2021
Beautifully weighted and much more delicate than expected. Just lovely.
Beautiful Glass Goblets!
November 30, 2021
I truly love these goblets. They're stunning when the light hits them! Highly recommend!
By Marie
Grand Rapids, MI
Perfect, as Always from FinnStyle
July 21, 2021
Thank you for great service and prompt delivery
Nice addition to our set
February 22, 2021
Great product and packing will be buy from them again.
Always elegant
December 28, 2020
italy Ultima - Lovely to serve wine, water, or any other beverage. Looks terrific on a holiday table.
Red mark missing
October 28, 2020
Came in perfect condition except the Iittala I is missing
Perfect drinking glasses for everything.
August 4, 2020
We have been transitioning over to using these goblets and the Champagne flutes as our all purpose, all the time glassware and just love it. They are beautiful, stable and a good price point for enjoying them everyday. The stable bases and the textured finish make them easy to hold onto. We drink a lot of
raspberry herbal iced tea which looks so beautiful in these glasses. As we simplify our lives we are enjoying these beautiful glasses everyday as our only glassware. Perfect!
Great for beer or sparkling water
July 2, 2020
I live the way these glasses feel in your hand. They're very solid and the base is really nice.
lovely item
April 29, 2020
This is a lovely item which we never received. It was backordered and so we changed to something else. I am getting so many desperate pleas to review it here that I will tell you that our own set of these, from long ago, is great.
Classic Design
October 7, 2019
Love these classic design goblets! Easy to hold, stable. Inherited some from my mom and bought some more to add to the collection. Makes for an eclectic table setting.
Pros
Beautiful, timeless design, easy to hold, stable.
Excellent product and service
August 27, 2019
The service was perfection and the delivery was beyond expectation. Just a seamless purchase. You are now our "go to†site for Finnish products.
Just what I wanted
June 22, 2019
Fast service and fast shipping love them have other littala from many years ago.
Beautiful classic design
April 19, 2019
Another classic endless beauty added to collection
Ultima is my favorite line of iittala
October 28, 2018
Apart from the fact that it may be more difficult to clean the coffee stains, Ultima is absolutely the hybrid of beauty and functionalism. The glass is heavy and sturdy. I added this stemmed goblet to my collection. Will get more.
I LOVE THESE GLASSES!
August 27, 2018
I received a set of 8 glasses as a wedding gift in 1995. I refused to open them for fear of the kids breaking them. Well, I was right. One Holiday, 1 went missing. This is after they grew and moved out. I cannot have a set of 7, t just doesn't work. So I ordered 4 more, just in case!!!
Pros
Beautiful for use at dinner when you want nice but don?t want to break out the vintage set of crystal.
By MARLYS
, San Diego, CA
Great Glasses
August 21, 2017
The Iittala Ultima Thule water glasses are beautifully designed, comfortable to hold, and make a wonderful statement with my Arabia Ruska Finnish dinnerware.
Great wedding gift
July 11, 2017
Very smooth transaction with speedy shipping .
great gift!
December 7, 2016
I purchased these as a gift. They are lovely and sturdy. Came faster than expected and were very well packaged. Very pleased!
Wonderful Glassware!
December 3, 2016
It goes without saying that iittala glassware is beautiful. However, it is also sturdy, easy to clean & balanced. I also appreciate that it is still made in Finland! Finnstyle does an amazing job of protective packaging & prompt delivery. Clearly a great place to shop!
By Barbara
Eugene, Oregon
stemmed goblets
December 3, 2016
I love these goblets. Beautifully designed and sturdier than they look.
Thule ultimate glasses
September 21, 2016
The glasses arrived quickly, were well packed and in perfect condition .
Pros
I would recommend this company!
By Barbara K.
Livonia, Michigan
Lovely Stemware!
July 18, 2016
I use this Stemware everyday, it's very sturdy. I love the feel of the textured glass, like cool ripples. Very happy with my purchase!
By Linda P.
Ithaca, New York
Ittala Ultima Thule Stemmed Goblet
June 2, 2016
They are lovely, well made and appealing to the eye. I have had this set for close to 5 years and like the size and the feel of the goblet. Although they are strong, once in a while I will crack the rim of the glass, hence I have ordered thnnStyle over the last few years to restock the glasses that I need. FinnStye has a great web site, it is easy navigating and the people in the company are accommodating. The Ultima Thule Stemmed Goblet looks lovely on a dining table, just as it does when you're having orange juice in the morning. It's a good size, good feel, the design is lovely. We are very happy to discover FinnStyle!
Pros
Excellent website, easy to navigate. I love your products. Have purchased several items, most especially reorders of the Ultima Thule Stemmed Gobet. FinnStyle is a wonderful company to work with.
Cons
none, I am completely happy
By Rebecca
Minneapolis, MN
Fasest delivery ever!
December 1, 2015
I ordered the goblets on a Thursday night and they were delivered to my front door by Saturday afternoon. I could not believe it. Even better than Amazon Prime!
Pros
The goblets are beautiful. And a wonderful price.
Still Great
August 16, 2015
My daughter who is nearly 40 and is a designer in LA sent me a text with a photo of an Ittala glass. Didn't we have these when I was growing up, she asked. Indeed we did. She told me she'd really like to have some so I sent 8 glasses for an anniversary gift to her. Then my husband asked why we don't have any anymore. Well, I broke most of them eventually, I admitted. Buy some more, he said. So we did. I just ordered and received 8 goblets and 8 sauce dishes. Love them as much as ever.
By KL I.
Indianapolis, IN
Is this a new size. I love it for drinking water!
Pros
Beautiful on my table... or anywhere!
Cons
Wish it were a little taller still. These hold 8-9 ounces. Would love 12 ounces.
By Dorothy S.
Marquette, MI
Love all Finnish glassware and tableware!
April 6, 2015
My daughter has a set of Ultima Thule which I gave her, but had none myself. Soon remedied that situation as I am
of Finnish background. I own many pieces from Finland and love not only the beauty of the designs but the durability.
Finitely has kept me supplied for quite awhile and I am always happy with their services.
Great looking glasses.
April 5, 2014
Looks great and works wonderful!
Cons
Shipping cost are way too expensive!
So pretty
November 23, 2012
I got one set of 2 and getting another set. It look really great when it holds water and red wine.

Pros
unique design
stable
good grip
Christiane
from new york city asked:
May 14, 2017
I would like to purchase the Ultima glasses to use alongside my Aalto glasses. Which is the best size for serving water?
1 Answer