In modern literature, Ultima Thule is used to reference the furthest possible place in the world. Tapio Wirkkala's 1968 Ultima Thule glassware similarly references the icy cold reaches of Scandinavia and the distinct expressive power of Finnish glass. The footed highball has textured sides, achieved by a time-laboring technique that is created by the molten glass burning the surface of the wooden moulds.


ITEM #: II-UT950032
MATERIAL: Glass
COUNTRY: Designed in Finland, Made in Finland
Holds: 13-1/2 oz (38 cl)
Dishwasher safe with care
Price is for a set of two glasses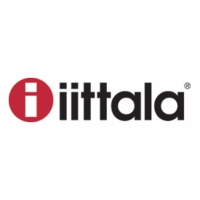 First founded as a glassworks company in 1881, iittala is now a leading company in modern Finnish design producing a range of dinnerware, glassware and art pieces. You'd be hard-pressed to find a Finn or fan of Finnish design that doesn't recognize the iittala logo, designed by Timo Sarpane... More iittala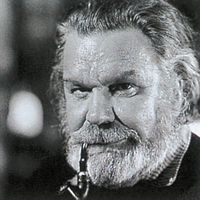 From graphic art to banknotes, Finnish-born Tapio Wirkkala's portfolio is a quite arguably one of the most versatile. Still, he is most widely known for his wonderful work with glass. Texture plays a big role in Wirkkala's creative portfolio. His 1952 "Tapio" glassware experiments with air ... More Tapio Wirkkala
100% Recommend this product
(
40
of 40 responses)
Elevated dining experience.
December 1, 2018
My "go to" water glasses are the ittala Kartio Large Tumblers, however, when I serve special guests a thoughtful meal I reach for the ittala Ultima Thule Footed Highball glasses to compliment my formal table setting. The heft and the grace of this glassware helps to set the meal's tone that I am seeking. Furthermore, even bringing them out for a simple meal with simple white dinner plates elevates the experience.
Pros
Weight
Shape
Timeless Elegant Design
Excellent all around glass
August 11, 2017
I have always liked this line of glassware, and have the lowball size as well as a set of the highballs. They have 'aged' well, and we still get compliments on them. They go well in contemporary settings, but if more formal settings are your style, you may want to consider another version (unless you like being eclectic!).
Pros
Size, style, footed glass.
Cons
The glasses will still leave water on tables despite the feet on the bottom (as opposed to flat glasses that will leave rings).
Beautiful and solid.
December 9, 2022
I have been buying a couple of these each year for my son for Christmas. It is starting to be a nice collection of drink ware that he will have forever. I love that they are Scandinavian. He is an Olson after all.
Great Product!
December 1, 2021
I have these glasses and have given them as gifts several times. This purchase was a housewarming gift. my son and his wife loved the Thule footed highball glasses. The first time I purchased iittala ultima thule footed glasses was in 1968 or 69 as an Anniversary gift and I could not afford to buy myself the glasses. Manny years later I purchased the glasses for myself. I still love using them. A truly great gift!
Beautiful glassware
November 25, 2021
They were packed securely and shipped quickly. Thank you Finnstyle.
Pros
Fast service, Well packaged and dress up the table.
Elegant glassware
October 11, 2021
The Ultima Thule design is lovely for northern homes and this is an elegant addition to my my bar and table when we are entertaining. They feel great in the hand, too. The outside texture is subtle, but works the night in beautiful ways.
By Kaarina
Ojai, California
Fantastic glassware!
July 9, 2021
I have purchased so many of the gorgeous Iittala Ultima Thule glassware items, especially during the the past 30 years, mostly on each trip to Finland. I now have a huge collection. When I needed to replace 2 hi ball glasses some years ago, I was absolutely delighted to discover FinnStyle carries them, because all the stores that used to carry Finnish/Scandinavian gifts have disappeared in Los Angeles. I used to use the glasses for company, but for quite a few years, it's been my everyday water glass and brings me much joy.
[side note: when I was married in 1967 and a friend asked for wedding present suggestions, I said the small footed dessert dishes and she "commissioned" me to buy them on a trip to Finland.]

I always wash the glassware by hand.
Pros
Gorgeous! Nicely weighted.
The red Iittala labels stay on well and most Finns do not try to peel them off.
Beautiful highball
January 16, 2021
Beautiful highball for special occasions. Great size for a cocktail with ice cubes.
By Diane
Wilmette, Illinois
Timeless, beautiful glassware
December 1, 2020
Finnstyle did a great job packing these glasses for shipping to my home outside of Chicago. We received iittala glassware for our wedding 38 years ago and I needed a few more! They are as beautiful and timeless as ever. Besides that, I am half Finnish!
Timeless Glasses
October 9, 2020
Beautiful glasses, easy to hold and beautiful design. They are very sturdy but have a delicate look to them.
Beautiful Glasses!
October 6, 2020
I received these as a gift for my retirement, and I absolutely love them! The design makes them just shine when candlelight touches them. The high quality and wonderful weight of them is unmistakably Iittala. These are perfect for celebrations or to make every day feel special.
By Leena
Riverside, Calif
Perfect gift
August 16, 2020
My daughter asked for these for her birthday. I usually draw a blank when it comes to buying gifts. This was easy.
These glasses are beautiful, elegant, and they're sturdy as well. They're ergonomincally designed for the perfect grip with your hand. I have wanted them for a few years now and they are well worth the investment.
As a child of the '60's and '70's, I love the look, touch, and sensibility of this design.... it echoes of my childhood. A chilled beverage in a glass that looks like ice, as well as non-slip surface on the glass.... ingenious. In a sense, a brutalist example in your hand. It is what it is, and what it isn't.
Love these glasses!
April 22, 2020
These are my favorite glasses! They are beautiful and I always get compliments on them. I love that they are footed.
Cons
I cannot find anything wrong with these glasses.
Highly recommend
April 9, 2020
Ultima Thule is such a classy and beautiful collection! Every item in the collection is truly like a piece of art. These glasses don't disappoint either, so happy with the new addition to my Ultima Thule collection!
Totally worth the investment!
Classic design!
April 19, 2019
Beautiful and classic design. Great addition to my collection.
I owned a set of these glasses many years ago and am delighted to find them available today and just a beautiful as before.
By Mengli
Santa Clara, CA
Lovely glasses
February 7, 2019
These glasses look amazing when I simply add water in. I really love all Ultima glasses!
Takes me back
January 11, 2019
My parents had these years ago and I inherited a handful after they passed. I searched for years to find them only remembering they were a Finnish product. After my DNA test proved that I was indeed 42% Finno-Ugric I really had to find these glasses!! Now I buy a pair of high balls every year or so to add to my collection. And not one of them has ever broken!!!

Beautiful glasses!
December 29, 2018
These Ultimate Thule drinking glasses are lovely. They remind me of my Finnish heritage. I'm so proud to have them on my table for family events!
Pure joy
December 6, 2018
My mom bought a pair of these glasses 15+ years ago. Throughout the years we would look for more as she could not remember where she bought them. I searched for years on and off to buy her more and never found them. The 2 glasses are my "favorites†and I use them daily!! My mother passed 3 years ago and my glasses are a special connection to my mom. Well, I found them finally on the Macy's web site and got the brand name!!! So I researched and found this website. The family loves the new glasses! Can't wait to add more to our collection!!
I LOVE IITTALA ULTIMA THULE!!
August 15, 2018
Just adding a couple to my 30+ year old set.
By Doreen
Friendswood, Texas
Highball glasses
August 12, 2018
Love the product!
By Susan P.
Dallas, Texas
Ultimate style!
August 6, 2018
We have been enjoying Ultima Thule since the late 70s. Occasionally we have needed to replace some pieces and some have gone out of production, but they continue to be current and a beautiful addition to our table!
Cons
I would recommend hand washing.
By MplsSwede
Minneapolis, MN
Beautiful Glasses
August 5, 2018
Gorgeous glasses with a nice heft and feel. With a 12+ ounce capacity they are a perfect size for so many things. I love them for sipping cold brew coffee or iced tea. So glad I finally took the plunge and ordered them.
Cons
While shipping was quick, the use of packing peanuts is awful. So bad for the environment!
By Kim
kimrubiemayther@gmail.com
Love my new glasses!
January 16, 2018
They feel great, and are beautiful.
Lovely glassware
December 30, 2017
I inherited pieces of this collection some years ago and have added to the collection. The quality is superb and design timeless. I am very happy I found The Finnstyle website as their service, quality and prices are outstanding.
Pros
Timeless, compatible with many styles.
By Vicky
Colorado Springs, Co
Excellent water glasses
April 28, 2017
I bought 8 of these from the iittala shop in Helsinki a couple of years ago. Even though they are technically "highball" glasses they make great water glasses for special occasions. My parents first bought this brand years ago and we love the style of these. I was replacing one that was broken at a recent family dinner. So happy to receive them in time for Easter dinner!
Ultimate Favorite
April 1, 2017
These glasses are my favorite of the Ultima Thule collection so far. I keep them in the freezer and use them every day.
By Margaret P.
Bozeman, Montana
Beautiful Glassware from Finland
August 9, 2016
These are beautiful and I was so happy to be able to buy them from Finnstyle. This glasses arrived well packed using dissolvable packing material.
Pros
These glasses fit well in your hand and are feel very luxurious.
Iittala Ultima Thule glasses
December 30, 2015
'Purchased some of these glasses more than 30 years ago and still like them. Needed a few replacements and were happy to find an outlet selling them.
Awesome
December 22, 2015
Glassware awesome. Service timely. All good.
Great product
August 22, 2015
Great addition to my collection
Well-crafted Glassware
April 1, 2014
There is a lot of history and thought behind Thule glassware. The highballs make great beer glasses.
Pros
Still made in Finland! Cool design.
Beautiful Glasses
March 31, 2014
I have not used them yet.
By Heidi
Metro Detroit area
Classy essentials
March 11, 2014
I love these glasses and often use them when we entertain! The entire Ultima Thule line uses beautiful glass with attractive shapes to highlight this Finnish crystal collection.
By Blackwood
Kansas City MO
Perfect size
August 13, 2013
Beautiful! I've had a set of these glasses for over 30 years. Broke several over the last three decades, and
ordered two replacements.
These glasses always make a statement.
Ultima Thule
December 5, 2011
Beautiful and practical!


Needed two to add to a set. Perfect. Very high quality.
Mrs. B.
from 85383 asked:
October 5, 2017
Where are these manufactured, and do they no longer come with the red i sticker on them? Thanks.
1 Answer
COUNTRY: Designed in Finland, Made in Finland They should come with the red "I" sticker
Submitted by:
FinnStyle Staff
on October 6, 2017