Designed by Antonio Citterio and Glen Oliver Löw, and manufactured by iittala, Collective Tools are modern kitchen utensils that have been recognized for high design, technical innovation and functionality.

Each ergonomically designed piece comes in an attractive gift box and is made of 18/10 stainless steel.
ITEM #: II-TCC1890809
MATERIAL: 18/10 stainless steel
COUNTRY: Designed in Finland, Made in China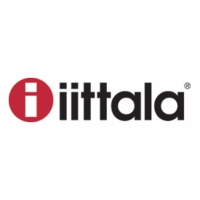 You'd be hard-pressed to find a Finn or fan of Finnish design that doesn't recognize the iittala logo, designed by Timo Sarpaneva in 1956 and inspired by his "i-line" range. The logo serves as a symbol of quality craftsmanship, timeless design, and thoughtful functionality. Many collectors ... More iittala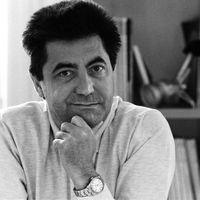 Antonio Citterio is a world renowned furniture and industrial designer. He was born in 1950 in Italy and graduated at the Politecnico di Milano with a degree in architecture. Some of his many achievements include winning the prestigious Compasso d'Oro in 1987 and 1995 as well as being displ... More Antonio Citterio
94% Recommend this product
(
17
of 18 responses)
The perfect tool
October 3, 2022
Amazing how often I use this spoon. I bought it originally for the elegant look, but I find the size means it's my go-to item for serving all sorts of things. Just bought my second!
By Greg
San Gabriel, CA USA
Ergonomic and Solid!
February 16, 2022
Nicely designed and weighted spoon is the perfect size to dole out single portions of stews/guidsados and other side dishes! The construction is solid and I feel that you get value for money with this serving utensil!
Interesting
July 26, 2021
I've been building my Iittala Teema collection of table ware and serving dishes and absolutely love the entire line.
I ordered each size of these serving spoons and as much as I wanted to like them, I found that they are a bit awkward to use. The spoon end of each piece is too wide and oddly shaped resulting in inefficient use of the tool. The handle end is too bulbous and also feels awkward. The proportions just feel off on all of them.
This medium size has the best length, but unfortunately the spoon end is too cumbersome.

So pretty and sculptural
May 27, 2021
The iittala medium serving spoon is beautiful, substantial and functional. It's perfect for stews, soups, sauces, etc.
New Favorite Tool
May 15, 2021
Great utility. Beautiful. Balanced. Intelligently designed. Use every day.

So many uses. Great for kitchen and table.
The best spoon
October 20, 2020
Love this spoon, the best design.
Exceptional Serving Spoon
September 22, 2020
This unique spoon is beautiful. It's the most comfortable well thought-out serving spoon available today. The handle is weighted and very comfortable. Our family and guests enjoy dipping out one generous portion and not having to make multiple scoops of stew, vegetables, fruit, dessert, etc.
The medium size serving spoon is the perfect size and has a nice weight to it. I need another one!
size, weight, elegance
Perfect balance!
May 13, 2019
This piece is perfect for serving so many items!
By Grant
Verona, Wisconsin
Feels great in my hand!
December 20, 2018
I just love the weight and feel of this spoon in my hand. It's one of those fun yet functional pieces of kitchen artistry!
Perfect Size, Weight, and Ergonomics
November 25, 2017
I was in need of serving spoons and purchased two of these based on previous reviews. I am glad I did because they are the nicest I have ever used. The medium size is perfect... not too big or small. They feel substantial but not heavy and are a delight to hold thanks to superior ergonomics. Whether you are interested for yourself or as a gift, you really cannot go wrong with these.
Excellent value for superb product
By Riitta
Cape Cod, Massachusetts
Great for serving
April 9, 2017
This is a very unusual serving spoon, it's well balanced and looks like a designer serving piece.
The only disappointment was tha it was made in China and not in Finland. This took away one star.
Well balanced, ergonomic design
December 5, 2016
This spoon is not only beautiful to look at, its ergonomic design is extremely comfortable in the hand. The bowl of the spoon is quite large, and one scoop is sufficient for a generous helping of food. Besides using it as a serving spoon, I've also found it is ideal to use in food preparation. The shape and large size make it perfect for scooping up batter, stuffing, and other foods.
By Teresa
Melbourne, Australia
Medium Serving Spoon
December 26, 2014
This item is as good as I expected and hoped it would be. Very elegant, well-balanced and a pleasure to use.
None
It's great. Appropriate adjectives are beautiful, generously sized bowl, heavy, and stylish.
December 3, 2013
It's beautiful. Appropriate adjectives would be stylish, heavy, generously sized bowl and attractive.
None
Best Serving Spoon Ever.
August 5, 2012
I don't know how this was designed, but it's pretty brilliant. Easy on the wrist and holds a great deal. So glad I bought it.
Comfort Ease Works like it's supposed to. Nothing.
the best serving spoon ever
May 14, 2012
It fits so comfortably in your hand that you don't want to out it down.
Absolutely the most comfortable and versatile server ever, great for soup, pasta, curries,salad anything
all good
Beautiful and Useful
November 20, 2010
I use this spoon almost everyday. It is a lovely big serving spoon for the dinner table. It is also very useful when baking to spoon cake mixtures into tins. The shape is modern and functional. The generous size is practical and it fits the hand perfectly being well balanced. A great item.
Everything. Nothing.