For an aromatic experience, add 2-4 capfuls of the the Rento Citrus Sauna Scent to a sauna bucket filled with water. Once ladled onto a hot sauna stove, the fragrance of fresh citrus fruits will create a crisp yet gently scented sauna steam. Be sure to shake before use and rinse afterwards, removing the bottle from a hot sauna when done.

Note: Rento Sauna Scents are fragrances only. The scent is added to a water/alcohol mixture to produce the aroma. You will find that these scents are milder in strength than pure sauna oil. The advantage of the sauna scents is that they are more affordable and last an entire sauna session. The advantage of sauna oils is that the aroma is stronger. Please choose according to your preference.
ITEM #: RS-317949
COUNTRY: Designed in Finland, Made in Poland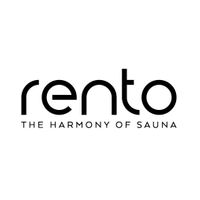 Bringing a new perspective to sauna products, Rento Sauna recognizes that sauna is the Finns' way of relaxing, and that each individual does it in their own way. "For us, bathing is more than a ladleful of water thrown on a hot sauna stove", Rento Sauna states on its website. "It is the sum... More Rento Sauna
80% Recommend this product
(
4
of 5 responses)
This has a pleasant scent indeed. I don't know if I'd quite call it 'Citrus', though. To me, it smells a bit more like that crazy breakfast cereal, Trix. Nonetheless, it still dissolves in water quickly, and provides great loyly. Silly rabbit, Trix is for Saunas!
Great Sauna scent
April 25, 2022
Fresh natural scent that adds to the pampering Sauna experience.
Misses the Mark
March 17, 2022
not quite sure what to make of the "citrus" scent. tried to keep an open mind hoping that a few sessions in the sauna would allow my senses to come to appreciate it's intricacies but no I dumped the bucket and went back to the birch scent. I still can't put "citrus" to the aroma more like an old musty smell.
Fresh Scent
August 25, 2019
Rento's line of scents are all wonderful each with their own unique qualities. The citrus scent has a clean refreshing aroma.
Sunshine in a Bottle
January 23, 2015
Very refreshing and invigorating
Pros
Excellent customer service efficient courteous and responsive.