Birch Tar's fragrance brings to mind a summer cabin with the smoky scent of a warming sauna. Relax and enjoy the calming effects of the Birch Tar Sauna Scented Oil as your worries melt away in the heat. Simply add two to four capfuls into a sauna buck full of water and throw onto a hot sauna stove to create the aromatic steam.

Note: Rento Sauna Scents are fragrances only. The scent is added to a water/alcohol mixture to produce the aroma. You will find that these scents are milder in strength than pure sauna oil. The advantage of the sauna scents is that they are more affordable and last an entire sauna session. The advantage of sauna oils is that the aroma is stronger. Please choose according to your preference.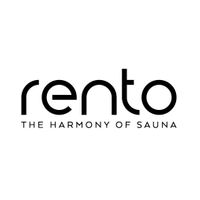 Bringing a new perspective to sauna products, Rento Sauna recognizes that sauna is the Finns' way of relaxing, and that each individual does it in their own way. "For us, bathing is more than a ladleful of water thrown on a hot sauna stove", Rento Sauna states on its website. "It is the sum... More Rento Sauna
100% Recommend this product
(
6
of 6 responses)
Pleased with this company
December 19, 2022
Trying out this new scent
Excellent scent
August 16, 2021
Rento makes excellent scents. Terva l?ylytuoksu is a favorite in the sauna.
Wood-Fired Sauna Scent
March 8, 2021
Take the Birch Sauna Scent and add a wood burning tinge. I enjoy the aroma of a wood-fired sauna; not an everyday addition for me but i do enjoy the weekend change of aroma when I can kick back, relax and transform my indoor sauna.
This oil is no joke
March 10, 2016
I made a new friend who came over from Sweden to visit in Alaska. He brought a small sample of this oil and I used it in my sauna. I will be ordering a LOT of this.
Exactly as advertised
February 15, 2016
Interesting sauna scent....slight smokey and birch. I now use with every sauna.
By Dennis H.
United States
You have to be a Finn
October 16, 2014
I guess one would have to be an old Finn to appreciate the aroma of this Birch tar smell that we use in our sauna. This is a smell that is reminiscent of the old country. Takes one back to the country sauna of yesteryear. Not many people understand this smell and its
"antique" appeal. Very earthy and soothing.
Richard Kangas
from Buzzards Bay, asked:
July 14, 2015
How is this used? Is it added to the water when labeled onto the stones?
1 Answer
Yes, you dilute the oil in water before using it on the stones.
Submitted by:
FinnStyle Staff
on July 14, 2015