In Finland, reindeer aren't just meaningful during the holiday season. With the number of reindeer in Finland roughly equal to the number of people living there, it's become somewhat of a Lapland icon. Bring some of that Nordic beauty to your setting with the Pentik Saaga Spoons. The mirror-finish stainless steel utensils are perfect as coffee spoons or drink mixers. Boxed as a set of four, they make a wonderful little housewarming gift or stocking stuffer.
ITEM #: PEN-1TER0412SA1
MATERIAL: Stainless Steel
PATTERN: Pentik Saaga
Dishwasher safe. Rinse before use in dishwasher.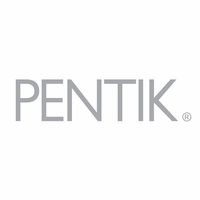 Pentik brings Nordic charm and coziness to homes around the world. Starting out as a small family business and pottery workshop in Posio, Finland founded by Anu Pentik, this company now flourishes as a global brand while staying heavily rooted to their Finnish heritage. The ceramic items ar... More Pentik
100% Recommend this product
(
13
of 13 responses)
Fun design for winter hot chocolate
December 19, 2022
These are fun novelty, long handled stirrers that work great for holiday cocktails and hot chocolate. I would not use them for parfaits or at the table, however. I'm not sure the material would manage any heavy lifting well, and they just don't have a table service heft or hand feel. For this lack of versatility, I dropped the rating to a 4.
Spoons!
September 30, 2022
My daughter brought a couple of these spoons home for me from Finland and one was accidentally thrown away and I was super bummed outā€¦ So happy I was able to see the brand on the back of the spoon and was able to re-order right here in Minnesota! And the service was unbelievable I think I received them in a day!šŸ˜ŠšŸ'šŸ˜Š
Unique Spoons!
September 26, 2022
These unique spoons are so beautiful, and they add a bit of whimsy to our meals! They remind me of my grandmother and my cherished Finnish roots.
Pros
so "Finnish"- unique, clever, modern design
Pentik Saaga 4pc Spoon Set
November 29, 2021
Great quality and nicely designed spoons. Will be a stocking gift for someone special.
Quality spoons
September 6, 2021
I purchased these spoons because I am trying to stay with a theme. In the room outside the sauna I have a couple of chairs and a small table. I am envisioning using the spoons in mugs of hot cocoa! They are not demitasse spoons, they are a bit larger. They are made well and very cute.
By Mary
Ann Arbor, Michigan
Whimsical and Fun Reindeer spoons!
June 21, 2021
These reindeer antler spoons arrive as a four pack. I have purchased a number of these and stashed them away early for Christmas gifts. There use is as a stirring spoon for tea, coffee and hot cocoa. I think they could be used for soft food: applesauce, puddings and yogurt to name a few. They are a nice quality and a fun design. You can't help but smile when you see them. I will keep a set for myself, as I really like them. Definitely a nice Christmas or Winter gift!
Pros
Practical, whimsical, cheery. Good quality. Multi-purpose use. Perfect for Winter, or the Winter Holidays!
Cons
I cannot think of anything I don't like about them!
Love Their Fun Design & So Versatile
April 18, 2021
I initially purchased these spoons because of their fun antler designs. I knew that they would be effective for warm beverages-coffee, tea, & cocoa. I like them so much I started using them for many things beyond their normal function at breakfast. Namely, they can be used as egg cup spoons. They are a little longer than the traditional spoons we had in Germany, but have the same effective narrow spoon design. The linear side of the spoon can also crack open the boiled egg as an alternative to a knife. The antler part of the spoon is great for pulling out hot rolls and toast from our toaster oven. In sum, they are great spoons that we enjoy very much!
Perfect Latte spoons
December 27, 2020
Love this spoons from the Saaga series. They are great even for a bit taller cups, like for lattes or teas or Gl?gi.
Cute design
July 19, 2020
I have had a set of these spoons for a couple years now. After my daughter admired them at Christmas, I ordered a set for her also. The antler design on the handle is true Pentik! They are made well and a nice addition to my coffee mugs.
Perfect!
December 27, 2018
Lovely spoons for coffee and company!
Useful and classy
January 15, 2018
These spoons are whimsical and classy. The long handle makes them useful for both large mugs and jam jars. They are a fine design, but very durable and dishwasher safe. They also stack nicely in the drawer and take up the space of one regular spoon. Another great Pentik design.
By Valerie
movaru55@cox.net
Reindeer Spoons
December 10, 2016
These spoons are cute, but larger in size than I imagined. I thought they would be more like a petite sugar spoon.
Amusing little spoons
September 24, 2016
Pentik's Saaga spoons are an amusing little design that incorporates a reindeer motif at the end of the handle. I use one of these spoons in the morning with my coffee, and the clever reindeer design always makes me smile. A good way to start the day! In addition to having a delightful design motif, the spoons are of high quality stainless steel. In stores, I judge the quality of a stainless implement by trying to see if it bends easily. These spoons are very strong and resist being bent. Unusual to get such high quality in an item as trifling as a coffee or tea spoon.