Enjoy your sun-filled beach day in the company of the Moomins with this Muurla beach bag, featuring Moomin and Snorkmaiden enjoying the beach right along with you. Aside from transporting towels and other summer necessities to the beach, this versatile bag can also be used for shopping, traveling, or other storage. Inside the bag includes a roomy side pocket for important essentials, such as your phone or sunglasses. The felt-like material is made out of recycled plastic, a sustainable and environmentally friendly choice.
MEASUREMENTS: 15-1/3" L x 21" W (39 x 53 cm)
BRAND: Muurla
DESIGNER: Tove Jansson
PRODUCT FAMILY: Muurla
ITEM #: MUR-71-5038-01
MATERIAL: Recycled PET Plastic
Made out of recycled plastic.
Handwash recommended.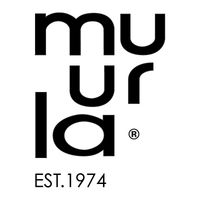 Muurla's roots in glass manufacturing and design allow the Finnish company to bring joy, beauty, and function to the lives of people through everyday objects. With more than forty years of experience, the quality craftsmanship has made them a trusted brand for Finns and lovers of modern des... More Muurla