The poppies of Maija Isola's Unikko pattern will bring beauty to your routine of morning coffee, afternoon tea, or evening hot cocoa. This Marimekko Unikko White / Blue / Burgundy Mug will get plenty of use, as the white stoneware is microwave, oven, freezer, and dishwasher safe for convenient everyday use. With a versatile size, this Marimekko Unikko Mug will quickly earn its place as your go-to mug and fit beautifully in an existing collection of Marimekko dinnerware.
ITEM #: MM070741-153
MATERIAL: White Stoneware
COUNTRY: Designed in Finland, Made in Thailand
Marimekko dinnerware is freezer, microwave, oven and dishwasher safe.
Holds: 8.5 oz (25 cl)
Price is for one mug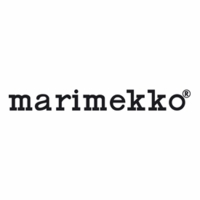 The bold, effusive prints and textiles of Marimekko are the first to come to mind for many when thinking about Finnish design. Founded in 1951 by Finnish couple Viljo and Armi Ratia, the name Marimekko translated literally means "Mary-dress." Marimekko's impact reaches beyo... More Marimekko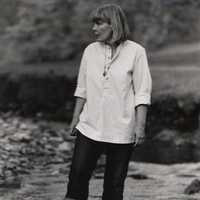 Undisputedly the most famous textile designer to have existed at Marimekko, Maija Isola created over 500 prints during her long and colorful employment. The height of her design notoriety occurred during the 1960's, right around the time when she created her explosive Unikko pattern. In add... More Maija Isola
100% Recommend this product
(
73
of 73 responses)
Bright & Happy
July 10, 2023
Love this pattern & color. Reminds us of husbands' mom, who also loved red unikko. Loved her Sisu!
unique Finnish mugs
June 27, 2023
These mugs have the typical Unico design. They are stylish and useful.
By Nancy
Manhattan Beach CA
Love the red poppy mugs!
June 26, 2023
These mugs are beautiful and sturdy! We love them!!
Beautiful cups
February 20, 2023
These pretty, fanciful cups arrived quickly and were so well packed that they could have been dropped from a 10 story building and would not have broken. I rarely see that kind of attention to packaging., so thank you!
We already had three of these cups, but wanted a few more as they are so easy to hold, and beautiful to be-hold!
Classic Unikko
December 20, 2022
Mug came safely packed and just as pictured. Niece will love it!
Favorite Coffee Cups!
August 3, 2022
I love the iconic Marimekko Flowers!
Marimekko coffee cups
June 10, 2022
I love my new marimekko cups!
Merry Marimekko
June 8, 2022
I have long been a fan of Marimekko designs, from their coin purses to their mugs and sheets. These mugs are cheerful and just the right size, i.e. not too big. They are a welcome addition to ones I have with the red flower. My only caveat is that coffee or tea does stain the inside and can sometimes be hard to clean.

Pros
The size of the mug is about 8 oz, For me, the right size for a mug to keep beverages hot, e.g., coffee or hot chocolate. The design placement and color is excellent. The tapered design is also very modern looking.
Cons
The handle is a bit small for men, allowing only for a one finger "looping". I have others with a larger handle. As the inside is white, it is hard to keep clean of coffee or tea stains.
Cheerful cup---starts the day off brightly
June 8, 2022
I love everything Merimekko from my towels in the kitchen and bathroom to the cheerful blanket and sheet set on our queen sized bed. The little blue cup is adorable. Love it.
Pros
Love the design and pattern. Cup can go in dishwasher, microwave, etc.
Cons
Didn't realize how small the "small' size is. It could be a tad bigger.
By MBmom
Manhattan Beach, CA
Beautiful and well-made
June 8, 2022
Love the blue poppy cups! They are the perfect size and very well- made.
Perfect for my rainbow collection!
Excellent choice!
April 22, 2022
The mugs are beautiful and add a lively touch of color to the day. They were impeccably prepared for shipping and the delivery was quick. I love them!
Cheery mugs
April 21, 2022
These mugs are just the right size for us. . The handle makes them comfortable to hold. Everything about these mugs will put a smile on your face—a good way to start the day.
Pros
Handle size
Great pattern and colors
By Iana
Irvine, California
Great design
March 28, 2022
Great design. Vibrant color. Comfortable handle. Bought it to replace the broken (dropped) one. Will buy again if needed
Gift with Purchase - Awesome
March 26, 2022
I have an eclectic collection of coffee mugs and this was a perfect addition. It was a free gift with purchase, but I will order another. You know it's great when it's the most used cup on the shelf.
Pros
Great for a latte
Design is beautiful and fun
By Jan
Big Lake, Minnesota
simply beautiful
January 21, 2022
nice addition to my collection of Marimekko mugs
Free gift during the holidays! So amazing!
January 19, 2022
Thank finnstyle for this awesome gift during the holidays! These are the best coffee cups
Love my new mug!
January 11, 2022
I received a gift card to purchase from FinnStyle and I chose this mug as one of 5 total. I love it! It's so much fun to use these with my guests!
By Marcy
Portland, Oregon
Love this!
January 4, 2022
This came to me as a special free gift with my purchase. It is a great coffee cup, perfect size. I will be getting this in more colors.
My favorite
December 25, 2021
This is the perfect size for a cup of coffee with a little cream!
Perfect present for any occasion
December 13, 2021
I love this bright cheerful print. It is also the perfect size cup for coffee
Always Classic / Always Fresh
December 12, 2021
I don't think I will ever tire of the Marimekko Unikko pattern. It just always makes me happy, however its used. Love this mug!
Love this mug!
December 12, 2021
This is a great mug- not too big but not too small. Great design and good quality.
Beautiful Mug
December 10, 2021
This is my first Marimekko mug though I have given so many through the years to my friends .
I love the colors and the size is perfect
Pros
Beautiful mug perfect size and great price.
Cons
I wanted to get every color there is
Amazing!!
December 9, 2021
LOVE LOVE LOVE!!!
Pros
Everything about these mugs are outstanding!
Nice mug
November 28, 2021
I like this bright mug, but the handle is a little small. Next time, I'll probably get the larger mug.
Lovely yellow cup!
October 12, 2021
I finally caught my favorite colored marimekko cups on sale! I love the yellow! It's a warm and happy color.
red mugs
September 27, 2021
The mugs are bright and cheerful. Perfect size for my morning coffee.
Marimekko coffee cups
June 10, 2021
Love the size and new colors of these mugs. My favorite!
Classic and very stylish Finnish Marimekko design
May 17, 2021
Perfectly styled and proportioned mug for enjoying my Finnish coffee! Also very helpful, prompt and pleasant service. Thank you!
Pros
Beautiful design and proportions.
Love these bright yellow floral mugs that add color to my white kitchen!!
Cute and easily use
January 7, 2021
Add to my collection. Love the color!
By Rolf
TACOMA, WASHINGTON
PERFECT CUP/AMAZING DESIGN
December 17, 2020
I KEEP PURCHASING THINGS FROM FINNSTYLE AS THEY ALWAYS HAVE GREAT ITEMS. MY WIFES FAVORITE DESIGNER IS MARIMEKKO. I PURCHASED THESE CUPS FOR HER FOR HER MORNING COFFEE AND SHE WAS THRILLED. SHE ALSO HAS ONE IN THE RED COLOR. THE CUPS ARE NICE AND THE DESIGN/COLOR IS GORGEOUS! REMEMBER MEN, HAPPY WIFE-HAPPY LIFE, AND IF YOU ORDER HER THESE, YOUR LIFE IS GUARANTEED TO BE HAPPY.....AT LEAST WHEN SHE IS HOLDING THIS FILLED WITH WONDERFUL COFFEE!!
Brightens my day with each cup of morning coffee
October 12, 2020
Quality and cheerful style
I have this black mug in the papa bear and the baby bear sizes, but needed it in the regular size. My trio is now complete.
LOVE THE RED
March 1, 2020
I recently ordered 4 colors of the Marimekko mug, and I think the red is my favorite
Cons
with it were a bit larger
Love Marimekko. All the colors are beautiful, this one is like a ray of sunshine
Cons
wish it were a bit larger
IT"S MARIMEKKO
March 1, 2020
I love everything Marimekko, added this and several other colors to my collection. Start your day off happy by drinking your morning coffee from this mug
Cons
wish it were a bit larger
Favorite coffee cup!!
October 23, 2019
This is my husbands go to coffee cup, mine as well. It's perfect, and really beautiful! Shipping was incredibly fast!!
Cheerful and Pretty Mug
July 10, 2019
This cup just seems to brighten everything up. The yellow color makes this mug extra cheery. It's a must have in any Marimekko mug collection!!
By Kiki
Burnsville, Minnesota
Love Love Love
February 18, 2019
I love Marimekko and wanted this mug for a while.
Yellow/lime color is so cute and cheerful.
Just looking at it makes me happy.

Very pretty mug! I don't like to see its made in Thailand.
Love these mugs!
December 22, 2017
This is wonderful addition to our Marimekko mug collection!
By Dane
Eau Claire, Wisconsin
Functional and Beautiful
December 12, 2017
I have several of these Unikko mugs and this goes great with the rest! I use this to drink my french press coffee from at least once a week. Great on its own or as a set with other colors!
Coffee Mug
December 12, 2017
Love the design and weight of this mug.
My treat
December 9, 2017
Beautiful mug will add more beauty to my Marimekko pear mugs.
By Ann-Mari
Laval QC Canada
Marimekko Unikko yellow-lime mugs
January 9, 2017
Beautiful! I've have known and used all these product for the better part of my life and am still impressed by the quality and beauty of these mugs!
I'm also very impressed by your excellent service and rapid delivery
love this mug
December 13, 2016
you can't beat the great design and great quality of marimekko and this poppy mug is no exception!
By Debra S.
Carbondale, IL
Classic
September 14, 2016
I ordered this classic marimekko mug for a friend. What more is there to say? It is a classic!
Coffee cups
August 28, 2016
❤️
coffee cups
August 28, 2016
Started out buying these coffee cups in different colors for a couple of my friends and now I'm buying them for all my girls! Just love them ☕️
Marimekko Black Mug
August 23, 2016
Fabulous
Red Marimekko Mug
August 23, 2016
Great Wedding Gifts
Merimekko Unikko Blue Mug
August 23, 2016
Grand
By Patricia S.
Aurora, CO
Unikko Blue
June 24, 2016
As with the red ones I also got, the surface is nice and smooth. The colors are as pictured. I got these for my daughter, who has several blue Marimekko patterns, now she wants the red ones, too.
By Patricia S.
Aurora, CO
The materials are smooth and as brightly colored as the photo. The handle is a good size for the size of cup. Easy to grasp.
Beautiful mug
May 21, 2016
Beautiful mug. We have four colors and enjoy using them.
By Kaisa
Cranebrook Australia
Beautiful Marimekko mugs
January 2, 2016
Love these mugs, they are so pretty. Delivery was really fast. Received them with 2 weeks.
Pros
Easy to order. Didn't have to even leave home.
By Anita
Minneapolis, Minnesota
Love it
December 22, 2015
These mugs are super durable and fit in your hand so perfectly, don't scratch or stain and are so cute!! Love the vibrant blue.
By Anita
Minneapolis, Minnesota
Love it!
December 22, 2015
These mugs are super durable and fit in your hand so perfectly, don't scratch or stain and are so cute!! Love the pop of red it's so cheerful.
By Anita
Minneapolis, Minnesota
Love it!
December 22, 2015
These mugs are super durable and fit in your hand so perfectly, don't scratch or stain and are so cute!! I love the pattern and style.
By Anita
Minneapolis, Minnesota
Love it!
December 22, 2015
These mugs are super durable and fit in your hand so perfectly, don't scratch or stain and are so cute!!
By Beth
Pacific Grove, CA
Wakes up any shelf - and me!
September 12, 2015
I absolutely love these mugs and am planning to buy more. They are the right size - not too big and not too small. I highly recommend them!
First time dealing with this company. Has been a great experience.
By Deb
Spruce Head, Maine
Marimekko mug
December 23, 2014
Fast shipping, lovely mug
Great Mug!
October 19, 2014
I love the design of it and the quality of this mug
Pros
It fits 3 different sizes of cups from my Keurig machine!
Great service
June 5, 2014
Personable and efficient service over the phone. Katie quickly checked on questions of quantity and availability and got an immediate decision from higher up. The order was shipped within hours and arrived in perfect shape
LOVE THESE MUGS!
March 21, 2014
I bought these mugs in red and blue a couple of years ago and we love drinking our coffee out of them. We like the size and the marimekko design. So glad I purchased them from FinnStyle!
By Mette S.
Westchester, NY.
Vibrant.
September 14, 2013
Love the colors of this perfectly sized mug; great coffee tastes even better when enjoyed from this mug.
Love the style and design of this cup. Perfect to start with morning coffee and great to share with a family and friends.
By Diana
Melbourne, Australia
Red and Blue Poppy Mugs
March 10, 2011
Loving my mugs, they look super-cool in my kitchen! Even makes my coffee taste better too!