2015 marks the a century since Tapio Wirkkala's birth, and this set of two dewdrop-kissed plates is the perfect commemoration and celebration of his life and works. In classic literature, Ultima Thule is used to reference the furthest possible place in the world. The 1968 Ultima Thule Glassware similarly references the icy cold reaches of Scandinavia and the distinct expressive power of glass as a medium. The unique melting texture of these pieces are achieved through specialized molds, the first of which were made by Wirkkala himself. Though a break from the typical clean-lined nature of Nordic design, the extraordinary collection gained popularity after being used on Finnair's first flights between Helsinki and New York. Iittala Ultima Thule is still loved today by modern and traditional enthusiasts for its timeless quality and charm.
ITEM #: II-UT365196
MATERIAL: Glass
COUNTRY: Designed in Finland, Made in Finland
Dishwasher Safe
Price is for set of 2 plates.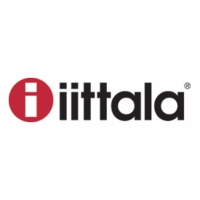 You'd be hard-pressed to find a Finn or fan of Finnish design that doesn't recognize the iittala logo, designed by Timo Sarpaneva in 1956 and inspired by his "i-line" range. The logo serves as a symbol of quality craftsmanship, timeless design, and thoughtful functionality. Many collectors ... More iittala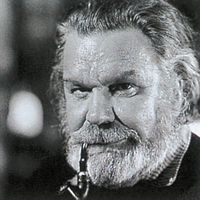 From graphic art to banknotes, Finnish-born Tapio Wirkkala's portfolio is a quite arguably one of the most versatile. Still, he is most widely known for his wonderful work with glass. Texture plays a big role in Wirkkala's creative portfolio. His 1952 "Tapio" glassware experiments with air ... More Tapio Wirkkala
100% Recommend this product
(
24
of 24 responses)
Happy Memories of Finland
September 21, 2022
I am so pleased with my purchase of these beautiful plates. It takes me back to my stays in Finland and the beautiful people that hosted me!
By Ginny
Pacific Northwest
The ultimate salad plate
August 16, 2022
Classic design accents any table setting. Years ago we received a bowl in this design, now I am adding the dishes. Sparkling accents are reflected in this salad plate, inviting the guests to relax and enjoy. So happy to add this to my collection.
Sparkles Strong Classic design
Ultima Thule
August 13, 2020
Perfect for salad or dessert . Also use it as a saucer underneath the same style berry bowl.
exactly what I wanted - and my order was shipped very quickly. Thanks for the great service.
Gorgeous plate to start my collection
received as a gift. Very cute & durable.
Timeless classic!
December 5, 2018
Beautiful for special occasions and for everyday use. Unique design, interesting both visually and tactilely.

Finnstyle does an exceptional job packing everything for shipping.
durable and elegant
Simple yet stunning
January 16, 2018
I received those as a freebie from Finnstyle. They look great and are perfect in size for appetizers, dessert or a small salad.
Durability none
Plates
September 13, 2017
Beautiful, packed very well.
By Steve
Baldwin Louisiana
Useful size
September 1, 2017
It seems these are to be discontinued, too bad! A perfect size for sushi, fruit, canapés, etc. And the icy look is lovely in the late summer heat.
BEAUTIFUL
August 28, 2017
Beautiful plates Nice size for appetizers Fast service
Scored these beauties for free from a special offer. They are solid gorgeous glass dessert plates. I love them!
Beautiful plates
July 14, 2017
We wanted something special for our anniversary dinner so we got a set of Ittala plates for our romantic dinner alone. They were more beautiful than I had hoped for.
Gorgeous None
Modern and Classy
September 4, 2016
These are beautiful plates to use with the Iittala Ultima Thule bowls or alone. Great for salad or dessert.
Goes with any place setting. Looks great with any table decor.
Can't Go Wrong with Thule
April 27, 2016
Smooth on top and textured on the bottom, these plates make a great gift for avid Thule fans. They are the perfect size for both desserts and snacks.
Classic Finnish design. Made in Finland.
By Ulla
Brisbane Australia
Handy little plates
April 12, 2016
Just love these plates. They are a good size and such nice quality.
Handy size and elegant.
Who would guess the low relief sculptural design would be under the plate? Thanks for this fantastic gift . Delicate but strong
Art for using
Great size!
March 15, 2016
These plates are so simple, yet elegant, and the perfect size.
Ultima Thule Salad Plates
March 12, 2016
Beautiful timeless design
Iittala Ultima Thule salad plates
January 8, 2016
These plates are absolutely gorgeous. I love them and plan on ordering more!
Beautiful None
Great holiday gift
December 28, 2015
Great holiday gift
None
Ultima Thule - still love the pattern
December 5, 2015
I only needed two to complete my set. I didn't think I could find them any longer. Thanks FinnStyle. I love them.
Sent it to the wrong address, but I only had a couple day delay.
By Kelly
Beverly Hills, MI
Timeless Classic item
Grateful reissued Fragile
So nice. Good size.
I'll use them for dessert and salada.