Cheers! 2015 marks the 100th anniversary since Tapio Wirkkala's birth, and this set of two champagne glasses is the perfect commemoration and celebration of his life and works. In classic literature, Ultima Thule is used to reference the furthest possible place in the world. Designed in 1968, the Ultima Thule Glassware similarly references the icy cold reaches of Scandinavia and the distinct expressive power of glass as a medium. The unique melting texture of these pieces are achieved through specialized molds, the first of which were made by Wirkkala himself. Though a break from the typical clean-lined nature of Nordic design, the extraordinary collection gained popularity after being used on Finnair's first flights between Helsinki and New York. Iittala Ultima Thule is still loved today by modern and traditional enthusiasts for its timeless quality and charm.
ITEM #: II-UT365267
MATERIAL: Glass
COUNTRY: Designed in Finland, Made in Finland
Price is for boxed set of two glasses.
Dishwasher Safe
Holds: 6 oz (18 cl)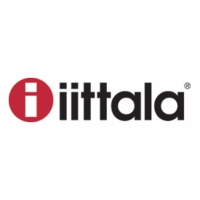 First founded as a glassworks company in 1881, iittala is now a leading company in modern Finnish design producing a range of dinnerware, glassware and art pieces. You'd be hard-pressed to find a Finn or fan of Finnish design that doesn't recognize the iittala logo, designed by Timo Sarpane... More iittala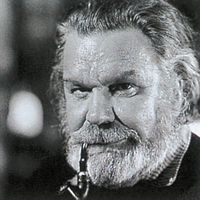 From graphic art to banknotes, Finnish-born Tapio Wirkkala's portfolio is a quite arguably one of the most versatile. Still, he is most widely known for his wonderful work with glass. Texture plays a big role in Wirkkala's creative portfolio. His 1952 "Tapio" glassware experiments with air ... More Tapio Wirkkala
100% Recommend this product
(
19
of 19 responses)
Such a special set! Great for gifts!
iitala Ultima Thule Champagne Glasses
March 17, 2022
A perfect size for champagne and they won't tip as traditional champagne glasses can sometimes do. One morning when all the regular orange juice glasses were in the dishwasher, I discovered that the champagne glasses are just the right size for orange juice, and they fit comfortably in grandchildren's small hands.
First Class!
November 19, 2021
I was fortunate enough to fly back here from Finland in Finnair's First Class. They served us champagne in these exact glasses. I was so impressed with the beauty and practicality of this design for champagne that I ordered a set for my son to celebrate his engagement. Now I am getting some for myself as well for New Year's Eve. Really great fit in your hand.
So satisfying!
January 18, 2021
As another reviewer mentioned, these glasses feel so good in the hand. They are unlike my usual style, but I love the way they feel and they are just the right size and shape for champagne.
Love these!
September 1, 2020
Very happy with our new Champagne glasses. Great size and look.
Perfect for gifts or yourself.
July 2, 2020
I originally gave these as a gift, but enjoyed using it so much when my friend had me over that I ordered two for myself. Great for champagne, very stable and they have a good feel. I also use them for beer. They don't hold a full bottle but I find I drink more slowly.
What perfect glasses! Not only are they beautiful their size and weight are more than perfect!
A timeless celebration glass!
April 22, 2020
My mother was given some of these as wedding gifts back in the day. I always loved them and so glad I can use them for my wedding and incorporate my Finnish heritage!
Great quality and very well packaged!
Great for old hands!
July 31, 2019
The outside design which is textured is great for people with disabilities and old hands . . . I am both. The size is also ergonomically beneficial especially with small hands and older hands. Great glasses!
Cons
Packaging was not sufficent. Half my glasses were cracked
By Cecily
San Antonio, TX
Unique and fun
June 27, 2019
I received these as part of our wedding registry and immediately fell in love with them. They're definitely a unique take on the normal stemless flute and the craftsmanship will wow whoever you're "cheers"ing with.
By Westchesterite
New York
Great glasses!
January 23, 2019
These glasses are very nice-- a bit thinner/less substantial than some other items in the Ultima Thule collection, but I guess that's better for drinking Champagne! Fun to have something for drinking sparkling beverages that is elegant and different than standard flutes.
Enjoying this purchase a lot
January 20, 2019
Ultima is my favorite series of iittala. This glass is amazing!
Perfect wine glasses! Stable and so beautiful! Arrived in one day beautifully and carefully packed.
July 26, 2018
Favorite shopping site. Children and grandchildren like every gift.
By Carolyn
Saskatchewan, Canada
Champagne glasses
April 20, 2018
Great glasses. I mostly use them for water or juice. They look lovely on the table. They look fragile but are much sturdier than you would think.
By Joan
Dobbs Ferry, New York
Celebrate 💯
September 9, 2017
Timeless classic. Assumed they would be taller (are 4 1/2") but hold 6oz when filled to the brim.
Pros
Not so worried about these toppling over after we've had a few!
Ultimate Perfection
October 8, 2016
Ultima Thule is the perfect blend between ethereal and practical, beauty and functionality.
Pros
Beautiful design and satisfying texture.
A Multi-Use Glass
March 13, 2016
These champagne glasses have many uses: champagne, juice glasses, and glasses of a perfect size for small people with little hands who need small servings. I am so glad to see them offered again! Even though we did not think of them initially as champagne glasses, we have tried them now for champagne and they are lovely!
Pros
Multiple uses, excellent serving size.
Kippis! Cheers!
April 16, 2015
True to the spirit of iittala, these glasses are a refreshing alternative to traditional champagne glasses. Recipients may mistake them for juice glasses, but adding a bottle of champagne to your gift will avoid any confusion.
Pros
Part of an iconic Finnish glassware collection. Not just designed in Finland but made there as well.
By Goldie
San Francisco, Ca
Better than a flute
April 14, 2015
My mom had these when I was younger. I had only three left, so I am thrilled they are re-issued. They feel great in your hands, shaped much like a flute but without the awkward stem. We chill them in the fridge before using, and the champagne stays wonderfully cold. Also great for white wine and brunch mimosas.
Pros
Delicate and stable on the table.
Steve
from New York asked:
June 16, 2015
What discount is available for multiple sets purchased in a single order?
1 Answer
Unfortunately we do not have bulk or wholesale discounts on items. Sorry for any inconvenience. Please consider signing up for our email list to be notified of annual sales and promotions.
Submitted by:
FinnStyle Staff
on June 17, 2015