An undisputed classic Scandinavian dinnerware, Teema is celebrated for its innovation, function, durability and beauty. Designed by Kaj Franck in 1952, Teema remains a practical and versatile dinnerware that complements the entire range of iittala dinnerware and glassware, most commonly
iittala Origo
and
iittala Kartio
.
ITEM #: TTC018341
MATERIAL: Porcelain
COUNTRY: Designed in Finland, Made in Thailand
Holds: 15 oz (.44 l)
Care: Freezer, microwave, oven and dishwasher safe
Price is for one bowl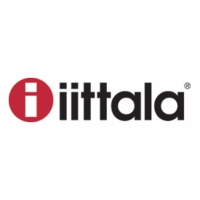 First founded as a glassworks company in 1881, iittala is now a leading company in modern Finnish design producing a range of dinnerware, glassware and art pieces. You'd be hard-pressed to find a Finn or fan of Finnish design that doesn't recognize the iittala logo, designed by Timo Sarpane... More iittala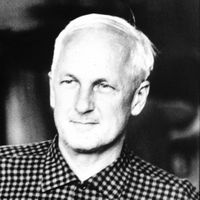 Born in Finland in the early 1900's, designer Kaj Franck preferred deconstructed design and valued usability as it directly related to beauty. In removing excessive elements, his simplistic designs are comfortable and easily palatable for home use. Franck's hauntingly beautiful Kartio Glass... More Kaj Franck
100% Recommend this product
(
38
of 38 responses)
I have been using soup bowls for many years, and want to add a new color to my cupboard, so I chose black. The bowl is always functional and useful.
Compared to the old version of bowls, the new one seems to be lighter.
My first Iittala bowls and I am never buying anything else. These are so simple but so luxurious, feels like a celebration to use them, eat from them. Almost like the food tastes better because the dish looks so beautiful. 🖤
Very happy with these bowls! They are slightly off-white, which surprised me in person. I like the shape—modern without being stark—and they're a good size for cereal or snacks.
I love the terra-cotta color
October 19, 2021
It coordinates perfectly with both Korento and Taika for a festive, colorful contemporary tabletop. These well designed pieces just make me happy!
Pros
Matches/coordinates with other Iittala patterns.
Cons
Discontinued color. So sad.
By Suzanne
Traverse City, MI
Well designed bowl
September 6, 2021
I grew up with this design through the 1960s when it was first offered through Arabia. Familiar and well designed. Wish they were still made in Finland though.
Never regret to own these bowls
August 10, 2021
These Iittala Teema bowls never disappoint me. This is the third color I purchased and I love all the colors. It is a simple design yet so cute and functional. Due to the functionality it's got a descent weight but I love the durability. It goes well with other teema colors and designs, Paratissi and Marimekko plates on the table. I really enjoy them.
By Margaret
Washington, DC
Satisfied!
August 2, 2021
I have looked for years for replacements for some very old cereal bowls. These are perfect and I was delighted to find them!
By Anonymous
Sacramento, CA
Ittala Soup Bowl, my favorite
December 12, 2020
We use these bowls constantly! all day long - in and out of the dishwasher. An all purpose bowl, from cereal to soup, and the perfect size for both.
Pros
Stacks neatly, easy to use in the microwave, nice size to use for kids to adults, a simple/clean and timeless design that mixes with most everything.
Simple is the best!
May 21, 2020
The best items for me.
Iittala products are simple and elegant. The quality is outstanding.
Will "bowl" you over.
April 15, 2020
Great size - not too big not too small. You will use this every day.
Pros
Finnish design; well made material. Can't go wrong with Teema.
Lovely!
December 16, 2019
Perfect for everyday breakfast use or for soup or small salad at dinner. I sometimes place a soup-filled bowl on a matching dinner plate with a sandwich. Such a pretty presentation! High quality Finnish minimalist design that can blend into any decor.
Pros
Beautiful
High quality
Feels nice
Useful
Durable
By Catherine
Arroyo Grande, CA
Avalability
November 24, 2019
I appreciate the ability to easily add pieces when more are needed or because of breakage.

White is the best
July 26, 2019
I have many other colors of this team bowls, turns out to be " white" is the one been used most often.
Good cereal bowl
December 20, 2017
I like this bowl quite a bit. It is the right size for cereal, oatmeal, yogurt and granola. In my opinion, it is too small for a soup bowl.
Perfect size
March 1, 2017
They are perfect size for Korean soup!

great bowls with many uses
November 29, 2016
I really like the size of these bowls. I use to for everything from prep to serving soup.
Cons
One of my bowls arrived chipped but other than that I am happy with the purchase.
By AI
Hoffman Estates, Illinois
Perfect bowl
October 30, 2016
I love this cereal bowl because the size is perfect.
It is durable and hard to break.
Iittala Blue soup/cereal bowl
June 27, 2016
Great bowl. Perfect for cereal, fruit cup and soup. Keeps soup hot. Adore the simple modern contemporary design.
Pros
Color, design, style, very functional
Perfect little bowl
June 25, 2016
This bowl is just the right size and shape for a little snack, some dip or some berries. The turquoise color is so cheerful! You can mix this color perfectly with other Iittala patterns, which makes this even more useful.
By Sally C.
Carpinteria, Ca.
I am crazy about these bowls. I do wish they were actually made in Finland, though.
March 25, 2016
Great bowls but I am disappointed they are not made in Finland.
Great delivery time. Well-packed.
December 29, 2015
Appreciate your efforts to provide good service! Happy New Year.
Cons
Emails from your company are too frequent.
Still beautiful after 30 years!
December 15, 2015
These are the loveliest dishes! I purchsed a whole set on my honeymoon in Finland 30 years ago, I use them almost every day... I still love them. I thought I was missing one of thes bowls, but I wasn't, so now I have 9! They are so strong.
Pros
Beautiful color and weight
Not delicate - can stand up to everyday use
Go in microwave and dishwasher
Nice, small bowl
October 30, 2015
Like the smaller size and shape
By Pat
St. Paul, Minnesota
These bowl have an elegant design.
August 8, 2015
My husband was a potter and he threw beautiful dinner plates. I have been on the watch for bowls and salad plates to go with his black dinner plates. These bowls are beautiful and go well with the dinner plates.
Pros
Elegant yet simple design.
A beautiful bowl
July 25, 2015
We've had this pattern for years and love it. Great for cereal and soup.
Pros
It's a beautiful color and form.
Speedy free shipping
April 20, 2015
As promised
By Beecherman
Los Angeles, California
Perfecetly designed salad bowl...
April 15, 2014
I love this salad bowl....just the right size for dinner salad or cereal in the morning. And the classic Teema design will never go out of style.
Iiitala soup / ceral bowl
February 25, 2014
beautiful contemporary Finnish high quality Iittala soup/cereal bowl. Always in style.
warm and colorful modern design
February 20, 2013
My family likes the size for daily meals and I love the modern shape combined with a warm, happy color. Very orange-red in color.
Pros
orange-red color
nice shape and build
By Jaminda
Kansas City, MO
red-orange teema bowl
January 23, 2013
love these bowls for daily use. fast shipping.
Pros
love modern shape
rich color
great for small daily portion size
Teema White Bowl
December 30, 2012
Love the simple modern style.
Teema Black Bowl
December 30, 2012
Love the simple modern style.
Teema Turquoise Bowl
December 30, 2012
Love it!
By michael r.
minneapolis
The Delights of Good Design
August 26, 2012
We used the Teema cereal bowls for breakfast every morning at our hotel in Helsinki this Spring. Using them now for breakfast every morning back in Minneapolis brings back the pleasures and the memories of Finland. Like so many Iittala products, the design (by Kaj Frank) is stunning and timeless.
Pros
Weight, colors, stackability, and durability
Ittala Teema Soup/Cereal Bowl
March 16, 2012
Combines simple elegance with practicality!
Good!!!
November 18, 2011
It's great for Korea menu, expecially for rice.
For Korean, rice is just like baquette for French.
This size matches well with rice.
Pros
I love grey color. It's very unique finnish color. I love it.
Terracotta is also good.
Cons
But I'm sorry. Because terracotta color is mede out of Finland...
Very practical!
June 20, 2011
The soup bowls can be used to serve snacks, sauce...etc.
Pros
Stackable!
Nice shape!
Multi-function!