Invest in the beginnings of a beautiful place setting. A set of white plates is an essential for any home, but so many options can be overwhelming. Iittala Teema has been a Finnish fan favorite for more than half a decade because of its timeless style, functional features, and clean look. This modern and minimal style founded on designer Kaj Franck's philosophy of simplicity. Each piece in the dinnerware line is derived from the basic forms: circle, square, or rectangle and is microwave, oven, freezer, and dishwasher safe.
ITEM #: II-TW3665827
MATERIAL: Porcelain
COUNTRY: Designed in Finland, Made in Romania
Care: Microwave, oven, freezer, and dishwasher safe
Price is for boxed set of 4 dinner plates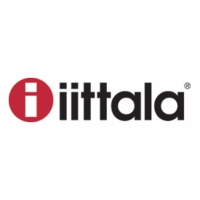 First founded as a glassworks company in 1881, iittala is now a leading company in modern Finnish design producing a range of dinnerware, glassware and art pieces. You'd be hard-pressed to find a Finn or fan of Finnish design that doesn't recognize the iittala logo, designed by Timo Sarpane... More iittala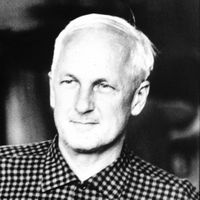 Born in Finland in the early 1900's, designer Kaj Franck preferred deconstructed design and valued usability as it directly related to beauty. In removing excessive elements, his simplistic designs are comfortable and easily palatable for home use. Franck's hauntingly beautiful Kartio Glass... More Kaj Franck
100% Recommend this product
(
43
of 43 responses)
Great set of dishes and great company!
June 19, 2023
I took my time choosing dinnerware for my home in Maine and I am very happy with the Iittala Teema line. Be aware that the dishes are a creamy white rather than a bright white. This is one reason I chose them as they look beautiful with my midcentury teak dining table. The color of the dishes are consistent among sets so no worries about matching.

The 16pc starter set is very well thought out. Most people don't need bread plates, matching mugs or tea cups and saucers so I like that these superfluous pieces are not included. Others have noted the flat bottom of the cereal/dessert bowls. This does make it a little harder to spoon up every last bit. This is a non-issue for me but you might care.

The style is sturdy, simple and solid but not clunky. I plan to use them for everyday as well as for dinner parties. The dishes stack perfectly in my Bosch dishwasher.

I am extremely happy I chose to buy from Finnstyle.com. (Note that I have no connection to the company). After receiving the dinnerware I decided to buy Teema glassware from them as well. Everything was packed perfectly and thoughtfully. The packing peanuts are made from biodegradable cornstarch, dissolve in water and, as a bonus they not have static electricity so they don't fly all over the place. Shipping was very fast. I had a minor problem (no fault of Finnstyle) and found them to be extremely responsive, including answering the phone directly and quickly when called. No phone tree. If my experience was typical, this is a company that understands customer service!

To summarize, A+ for Finnstyle and A+ for the Iittala Teema line and 16pc Starter Set.
I am thrilled with this purchase, Excellent quality
Great quality + stylish
May 2, 2022
I love my iittala Teema set. I recently bought this 4-pack to replace a plate I broke, but let me tell you - these do NOT break easily. I have put my Teema set through the wringer (daily use, dishwasher, microwave, small falls, etc) and they have never broken. I only broke one plate by knocking it forcefully off the counter (by accident of course) - and even that caused a perfect split, no shattering.
So this is my testimony that the Teema plates are high quality & durable. I also love the way they look - sort of like plates at a chic NYC pizza shop, but also nice enough for more formal occasions because of their simple & stylish design. They're more expensive than some other dishwear but definitely worth it for style & long-lasting substance.
I have the salad plates & pasta bowls too and they are likewise divine!
Pros
durable
long-lasting
stylish
I like the egg shell white color and they make a nice setting. Received several compliments from guests.
Stunning quality
March 1, 2022
I bought these to add to a set of the same I already own. They are wonderful to eat off and I get serious compliments about the style and quality.
Pros
Nice weight and made in Romania
Excellent dishes!
January 19, 2022
Excellent quality and super practical! Beautiful milky white shade. I'm planning to buy more in the future
LOVE LOVE LOVE
January 13, 2022
I have had my eye on the Teema dishes for the past couple years and finally purchased them. They look great, fit well in my cupboards & dishwasher, and are holding up well!
Classic, Timeless Tableware
May 27, 2021
The iittala Teema White 16pc Starter Set has a clean, classic look that's perfect for a simple, elegant table. I'm so pleased with this set that I'm planning to purchase another one.
Pros
Warm, white color
Classic, minimalist style
Stacks neatly in the cupboard
Gorgeous Dinnerware Line
December 16, 2020
After a trip to several Scandinavian countries I fell in love with Iitala and their Teema line.
Thanks to FinnStyle I've started to build my collection.
This dinnerware is classic Scandi, spare, simple and elegant. I absolutely love it.
Simply Elegant
December 11, 2020
Having lived and worked in Finland for a number of years, I fell in love with all things Iittala. I wish I had purchased Teema dishes before I left but was thrilled to find them on the FinnStyle website. They are a welcome addition to my home.
Beautiful Minimal Design
November 30, 2020
Love the minimal design and actually wish the stickers with the logo were permanent, but I suspect they will come off rather quickly. The teacups are a perfect size for a small coffee. The plates are a bit more fragile than I expected and in fact two of the saucers arrived broken, but with a quick call I expect replacements arriving soon.
Pros
Ability to continuously add/replace items as needed. Planning to add more matching items in the future.
Cons
As feared, with the high ridge on the plates they do not fit in our Miele dishwasher. The dishwasher rack "slots" for the plates are too narrow for both the dinner and salad plates. Disappointed in that, but will make it work somehow!
Nice set
October 20, 2020
Packed beautifully, and looks great
Smooth, creamy, ageless!
July 24, 2020
Beautiful. We love them. We first used Arabia dinnerware - their ancestor - in the 1960's. We are glad to be back to Teema, which is the same basic style. It's heavier - and slipperier - but we handle them with care.
The Wait Was Over! Teema On My Table
July 21, 2020
Hooray! This set went on sale and I bought it! I had been eyeing it for months, and now it's mine. The portion size is just perfect. I especially like the Pasta Bowl, and use it mostly for stir fry and salad. Nothing is overdone in this set, the design is so versatile. Looks great for any occasion.
Pros
Portion size
Neutral color
Style
Glass
Durability
Price point on sale
Sleek, beautiful
July 1, 2020
These plates, and the full line, designed in the 1950s are every bit contemporary for today's minimalist aesthetic. The white is soft, not glaring but not yellowed either. The line has a delicate feel, finer than those from places like Crate& Barrel or Pottery Barn.
By mica
Acton, Massachusetts
Just what needed!
May 7, 2020
I have had the black dinner plates since the -70ies, found myself needing a smaller plates, found these, perfect.
Pros
Sturdy, eye pleasing, wear well.
Best dishes
April 19, 2020
I love the look and feel of the dishes. They fit perfectly in my dishwasher and in my cabinets.
My Favorite Dinner Plates
April 8, 2020
I just supplemented my White Teema Starter Set with 4 more dinnerplates and 4 salad plates.
They're terrific! I appreciate the always-excellent customer service and free shipping (over $75) by FinnStyle.
Pros
High-quality.
Great-sized dinner plate with raised lip.
Can microwave, re-heat leftovers in oven, or store leftovers in refrigerate.
Enjoy the oven-to-table feature.
Love These Plates!
April 8, 2020
I recently purchased an extra 4 plates to supplement my starter set. They are now by every day go-to dishes. I love the way I can just pop them in the oven or refrigerator or microwave --- very convenient for left-overs. Also, the raised "lip" around the circumference is a blessing for feeding little ones at the dining room table. All the food stays on the plate, instead of the table, including spaghetti!
Pros
Quality-made.
Work in oven, frig and microwave.
Raised lip good for children's plates.
Neutral white goes with other dishes/colors and all tablecloths and placemats.
Beautiful, high quality
December 16, 2019
My daughter helped pick these lovely dishes for me, and now I bought this starter set for her! They're a perfect white - not stark - that offers warmth with its simplicity. High quality beauty.
Pros
Beautiful
High quality
Perfect for everyday or any occasion
Simple Finnish design
simple and elegant
December 10, 2019
love these!
By Michael
Venice Beach, California
Great price for the best everyday dishes one could hope for. Well made, well designed, and they last a lifetime!
Pros
Design, weight, durability
By GAIL
Warwick Rhode Island
Best plates in the world.
April 25, 2019
Fantastic !!!!! Love them !
I had been trying to find these plated for a long time. I used the same plates as a child and I still have some from back then.
Thanks You !
Great product - no currency converter on-site
February 1, 2019
Classic product I used to have when I lived in Finland. Just as I remember it.

Unfortunately, FinnStyle has no method of applying destination country of delivery taxes and duties. I received a bill from Canada customs for unpaid duty. In the future I will seek out companies that offer services in Canadian dollars and apply all applicable taxes to final billing.
By James
Chapel Hill, N.C.
It's Teema On Sale. Don't Hesitate.
January 26, 2019
Teema is probably the handsomest, most diner-friendly dinnerware on earth.
Spend a few meals with a place setting to understand why Teema has so many fans ..
and has had for decades.

This breakfast gift set, on sale, affords an opportunity to audition Teema for a pittance.
Classic look
August 17, 2018
Classic look. Feels and looks great. The bowls may be a little small for cereal, but otherwise no complaints. I will likely be getting more in other colors.
Teema White starter set
August 1, 2018
A very good set to start your Teema collection.
Just opened the package and am thrilled. The whole set is gorgeous and just what I was hoping for to replace my old, chipped dishes. Packaging from FinnStyle was particularly great - everything arrived safely! We will be enjoying these dishes for decades.
In LOVE with iittala!
February 2, 2018
It's a starter set or an add-on set (MY reason for purchasing). I cannot say enough about much I love the Teema White dishes. Just the right color, simple clean design, incredible durability and easily mixes with my more colorful iittala settings.
Pros
Color, Design, Durability
Great set of dishes
December 9, 2017
We received these very quickly from FinnStyle. Great sizes and design. The raid ridges of the plates that other reviews commented on are of no concern to me. Great quality. We bought the white which is really more of a bone color that I like more than a stark white.
Pros
Design, sizes, durability, quality.
By Anne
Delta, BC, Canada
Quality can't be beat
August 29, 2017
I bought this set for my everyday dishes. I had previously purchased red pieces and blue pieces when they were on sale, but needed several more pieces to have enough for everyday use. These dishes are heavy duty, can be microwaved, and come out beautiful out of the dishwasher. I thought I wouldn't like the "lip" on the edge of the plates, but I actually don't notice it now. And the shape and size of the bowls is perfect. I use the smaller ones for cereal and ice cream and the larger ones are perfect for salad or pasta. And the other reason these dishes are perfect is because they are timeless. You can coordinate them with anything else in the Teema collection for years and years to come.
Pros
Timeless, microwaveable, strong, reasonable price when purchased in the set
Elegant Set
August 6, 2017
Love this set. I didn't think I would use pasta bowels - but I have had the set for only 2 weeks and used them several times. I appreciate the previous review warning that they are not a pure white. My previous set was pure white and this set is more of a creamy white - but it gives it more depth and richness. One of the dinner dishes arrived cracked and customer service sent a replacement immediately. I love the cereal bowels - perfect size.
Wonderful dishes
March 12, 2017
Despite the fact that each of the dishes hold normal servings, they are designed to be both light and easy to store and clean in dishwasher. My only suggestion is to add some additional colors. The two alternatives for white are not enough.
Dinnerware
February 10, 2017
A great set of dinnerware that will complement other pieces--I like the clean style.
this starter set was the best deal.
February 4, 2017
I used first purchase discount,dinnerware 10% off and free shipping. No one can beat this price besides finnstyle. I am very happy.
Pros
matches with all other different color of teema collection
By Leslie R.
Boca Raton, Florida
Beautiful new dishes. Starting retirement in style.
October 15, 2016
I've owned Iitalla Teema before. I added to my service to make a full set. Beautifully packaged, all arrived safely. Love my purchase.
Good Combination
September 25, 2016
Perfect for daily use.

By Anu
Palo Alto, California
Classic set
September 12, 2016
Love this Iitala starter set. Good design and it matches well with other Iitala series.
By Heather
Atlanta, Georgia
Great product at the best price!
September 4, 2016
My husband and I had our eye on this product for a while now. Finally pulled the trigger on the purchase and couldn't be happier with the price we received from this company. They shipped rapidly, and within no time we were able to enjoy our new purchase.
Pros
Fast shipping
Cheapest price available
By Margaret
San Mateo, Ca
Dress it up. Or down.
August 26, 2016
I wanted a dinnerware set that I can use everyday and for special gatherings/dinner events. Teema is perfect for this. Hard to believe it was designed in the 1960's. Truly a timeless collection. I pair it with Kartio tumblers and Dewdrop tumblers, to add color. Perfect for my mid-century modern house, but will also work in a traditional home. Super versatile. Only surprise was that the 'white' color is not a bright white but rather a very creamy warm white (borderline beige). It will clash with any bright white additions.
Pros
Great proportions, timeless design. Versatile.
Cons
Pricey. "White" is not really a true white but more of a warm creamy off-white/borderline light beige. Clashes with true white.
By Jana B.
Columbus, Ohio
Great dishes!
August 24, 2016
We have these dishes at our vacation home and like them so much we decided to get them for our home. They are very durable and are the classic look that can be dressed up or down. They match everything, so when you want to use different colored napkins, it is a very classic look.
I mainly bought these as a breakfast set to complement my Teema coffee and tea mugs. But now use them all the time. The color is a nice warm white and it's high quality for everyday use. They make for nice serving small bowls and plates too.
By Tiina
Fort Wayne, Indiana
Love the classic design and clean color
July 5, 2016
This set was priced to sell, and I love it. I have the iitala teema set in green, and this compliments it perfectly. I like the two different sizes of the bowls. One is called a plate but it is a bowl. Good for pasta, salad, etc. I want more of these for sure!
Pros
Mix and match easily w My other dinnerware, beautiful, simple.
Cons
I like the plates, but the raised edges can make them hard to slide out of the cabinet if ithe stack of plates is near the next shelf. Not a big concern.