An undisputed classic Scandinavian dinnerware, Teema is celebrated for its innovation, function, durability and beauty. Designed by Kaj Franck in 1952, Teema remains a practical and versatile dinnerware that complements the entire range of iittala dinnerware and glassware, most commonly
iittala Origo
and
iittala Kartio
.
ITEM #: II-TB05170
MATERIAL: Porcelain
COUNTRY: Designed in Finland, Made in Thailand
Care: Freezer, microwave oven, and dishwasher safe
Price is for one plate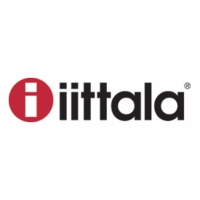 First founded as a glassworks company in 1881, iittala is now a leading company in modern Finnish design producing a range of dinnerware, glassware and art pieces. You'd be hard-pressed to find a Finn or fan of Finnish design that doesn't recognize the iittala logo, designed by Timo Sarpane... More iittala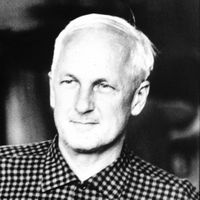 Born in Finland in the early 1900's, designer Kaj Franck preferred deconstructed design and valued usability as it directly related to beauty. In removing excessive elements, his simplistic designs are comfortable and easily palatable for home use. Franck's hauntingly beautiful Kartio Glass... More Kaj Franck
100% Recommend this product
(
53
of 53 responses)
Great Dinnerware!
June 27, 2023
I'm in love. Teema dinnerware are great. Just the right color white and perfectly weighted. Just the right size too. Love that there are ridges for scooping food. I have purchased C/B dinnerware but these are much better quality. Don't hesitate to purchase!
By James
Traverse City, Michigan
Timeless style
October 6, 2022
The epitome of understated elegance. As relevant today as it will be in 50 years.
Pros
It is more a "dish" than a plate.
Iittala Teema Additions
December 12, 2021
I've purchased Iittala Teema White service but added in grey and black pieces for accents. Its all fabulous. I'm so happy to invest in such beautiful product and to be able to use it daily.
Expanding my Teema set
March 30, 2021
I've been using Teema for the past couple years and wanted to add some extras to expand the set.
Pros
Classic design with an elegant midcentury modern look and excellent durability. The lip on the edge of the dinner plate is great to avoid spills
Received in perfect shape, it's beautiful. Now I have 2
Great size, well made
October 12, 2020
These Teema dinner plates in off-white are really great! I like the size (not gigantic, but big enough for a full meal), and the sloped edges make them very convenient. Great quality, too.
Love these plates.
Use them every day!
By Pamela
Golden Valley, Minnesota
I love these plates!
December 8, 2018
They are great for everyday and special occasions. The turned up edges keep food contained .
Pros
beautiful, sturdy, functional, modern
Cons
They take up a little more room in the dishwasher - But they have their place.
Classic Everyday Dinnerware
April 11, 2018
Started to purchase these classic iittala Teema dinnerware pieces and have added to the set when on sale. They are beautiful and the turquoise color looks great in my Florida kitchen. Very satisfied with the quality and the style.
Finnstyle service couldn't have been better
December 27, 2017
1) FinnStyle response and mailing could not have been faster. Packaging was amazing.
2) Teema Black Dinner Plates were well worth the price. However, they are about 1/8 inch smaller in diameter than the original plates we purchased many, many years ago. But the dimensions on the web site are accurate so it is my fault I didn't check our old plates. Also, the slope of the rim is somewhat different
But as a matter of fact, I don't think these minor differences will be notices when ix them on the dining table. My wife was thrilled with them when she opened her package.
By Allard
Long Beach California
Beautiful timeless dinner plates
December 13, 2017
Beautiful timeless dinner plates , we use every day with pleasure
Simple beauty
December 9, 2017
These plates are a gift and I hope the recipient likes them as much as I do. These will go with the dessert plates given a few years ago.
By Gilda
San Antonio, Texas
I love the Teema dinnerware. It is beautifully designed and very sturdy. I have been adding to my place settings over time and will continue to do so.
Beautiful natural color
March 1, 2017
Go well with other colored iitala plates and bowls.
By Denise
Clarksville, Indiana
Best place to buy Iittala Teema
December 30, 2016
Love these dishes. I've been working for a long time to build up a complete set. Have ordered almost all of them from Finn Style, which has great prices and fast shipping. I've never been disappointed with this company and I've placed many, many orders with them over the years.
By Susan S.
Princeton, NJ
Classic plate
September 4, 2016
I have long admired these plates. They are a joy to use: good size, nice lip which gives a distinctive shape, and vibrant color. I am sad that it appears to be discontinued.
Such a cheerful color
April 10, 2016
I love the quality and timeless style of Teema, and it makes everyone smile whenever I use my turquoise plates.
I have had these dishes for 25 years they still look great. I ordere 8 more because. they are simply the best dishes on. The market . Dress them up or down freeze them put directly in oven the best bridal or engaged
April 6, 2016
Wonderful dishes
Cons
Absolutely none they don't break
Timeless classic
March 15, 2016
These dishes will never go out of style, and they are so well made and beautiful that they are a joy to use.
By Patty
Roseville, Minnesota
Elegant dinner plates
March 12, 2016
These smooth black dinner plates are beautiful. Easy to clean. Resists chipping.
Beautiful dinnerware
January 30, 2016
We purchased 2 place settings to start, absolutely love them. Classic styling for every day use, we're looking forward to building our collection.
By Cynthia
Cream Ridge, NJ
Since 1973
December 1, 2015
In 1973 I registered for wedding gifts at Lord and Taylor in Dallas, Texas. My soon-to-be, mother-in-law thought my choices were odd. She thought fancy flowery dishes and sterling flatware were what I should chose. My choices were Arabia "Kilta" (now Ittala "Teema") dishes and Dansk "Thistle" stainless. The marriage didn't last but the plates and flatware are still beautiful timeless design. Every couple of years I add a few dishes to replace a few broken pieces. Thanks FinnStyle for carrying on the beautiful simple design of Kaj Franck (ca.1948)
Pros
A classic, simple design reminiscent in some ways of English ironstone. It stacks and stores very compactly. The upturned rims of the plates keeps sauces and gravy on the plate instead of the table.
timeless simplicity
July 21, 2015
great design, beautiful glaze, durable. i use these everyday and couldn't be happier with them.
Favourite all purpose plate
April 26, 2015
Great for eating from with a no spill ridge. reheating keeps food warm in the oven
By Brooklyn M.
Brooklyn, New York
This is great everyday dinnerware
February 3, 2015
We recently purchased these for everyday dishes. The white is a very pleasant creamy color, and the design is very pleasing, modern, yet homey.
Why did I wait so long
December 10, 2014
I've bought dinnerware multiple times in my life. I've always had an eye on these but went with something less expensive in the past. The less expensive alternatives, added up, would have paid for these a few times over. I saved nothing. I'll have these for life and they're worth every penny. They've been in production for so long that I'm not worried about not being able to replace a plate or two that might break over the years.
Simple, yet beautiful. You never get bored with this design. It compliments all kinds of dish so well!!!
Blue Teema Dinner Plates
August 14, 2014
We adore these plates. They are attractive and practical. My husband and I like the lips or rims on these plates. Food looks so very attractive on these most versatile plates. Also they beautifully match the blues in our Arabia dishes. The packing from Finn Style was so safe. We live in New England and these plates arrived safely from Minnesota.
Pros
Versatility, micriwave safe, simply lovely
Awesome color!
August 12, 2014
I had been scouring the internet for something simple and gray. Found it with this brand. It's exactly what I was looking for. Shipped quickly and arrived in mint condition.
Fantastic simplicity
August 12, 2014
Quickly shipped and arrived in great condition. I would order again from this site!
Pros
Super simple style which is what I was looking for
Classic design with Finnish durability
August 8, 2014
I recently decided to start collecting Iitalla dishes for everyday use now that my children have grown up and "left the nest". In Finland last summer I bought a seasonal Iitalla series that included bowls, mugs and small plates. These dark blue plates match perfectly and together with the pasta bowls I now have a lovely 4 place settings. I plan to purchase additional pieces in the future
Pros
Durability
Classic style
Pieces sold separately
Coordinates with patterned dishes
Perfect plates.
August 5, 2014
Clean lines - neutral color. The rim is perfect for dishes with sauces. I love these dishes!
By Keni J.
Bemidji, Minnesota
iittala dinnerware
July 25, 2014
I love the dinnerware..in fact, just completed my basic set and was all set to give you a rave review until I realized all of these products were going on sale and you could have let me know that - I have loved your store and always enjoyed letting people know about it...bummer that you don't think to let your customers know when they order something, it might be coming up for sale.

I will continue to build on this set...will watch for your sales, but can always rely on Macy's.
By Beecherman
Los Angeles, California
Classic style
April 15, 2014
The design of this plate is fantastic! Simple, yet elegant....and gentle slope to its' edge makes it functional as well. This plate will never go out of style!
i got light grey and white plates
April 2, 2014
i like the grey on more than white one. both are very useful in everyday meal i think.
Pros
simple design, daily plate
simple design
April 2, 2014
its a big plate. and a bit heavy. but its color and design are very simple so that i could us these plate for a long time without getting tired of its design.
Pros
useful, simple design, for everyday dish
Classic plates!
March 6, 2014
The entire Teema line is very functional. It can be dressed up or down which makes it a great set.
Pros
Love the variety of dishes that it offers - plates, pasta bowls, cereal bowls, etc
Cons
They discontinue colors and then you can't easily find a replacement one if it breaks. I still miss the yellow!
By Finnish l.
Toledo, Illinois
Creamy white, minimal design.
January 16, 2014
It took me a while to appreciate Teema but now that I have some I really like it. These dinner plates will blend well with dinnerware I already own.
Pros
Love the creamy white color and the rim.
By Misae
San Francisco, California
Good size for the brunch
December 16, 2013
This new plate and mug made my brunch looks really good!!
By iittala l.
Martinez, GA
Teema is our favorite
December 10, 2013
I already have the Teema collection in every size and this time I ordered more as a gift. Simple design is very functional and elegant at the same time.
great shopping experience
September 24, 2013
I bought grey and celadon green. Unfortunately they arrived chipped. I contacted FinnStyle immediately. I could not be more impressed with how quickly and professionally they handled the matter. They replied within 30 minutes and one hour later, I got a notification email that replacement plates have been shipped. Overall, I am very pleased with my purchase and experience with FinnStyle.
Elegant!
September 3, 2013
Excellent quality and elegant (I bought white) to set the table with Kartio glasses. Loved it!!
clean look I was looking for
June 23, 2013
Just remodeled my kitchen with low open shelves. Needed to replace some mismatched dinner ware with a clean and simple look. These plate were just the ticket. Not stark white and the smoothness on the hand is buttery and beautiful. Perfect choice for me.
Pros
easy white color and the way the product feels
By Shweta G.
Chicago, Illinois IL
Excellent quality loved the way u packaged it safely
April 21, 2013
Beautiful plates and cutlery and great price. Excellent packing
Pros
Color, it's price, the finish and luster
Hope Hare
February 7, 2013
2 plates came broken. Very attentive and quick response to my call which contrasted with another similar company which gave me huge grief when I was sent two blankets I never ordered
By kyung m.
Englewood, NJ
Variously used for a lot of dishes.
By Nicholas
Portland, Oregon
Great packing and wonderful color
December 21, 2012
Just a great simple dish. Nice lines. Almost a Tiffany box blue. Wonderful with the Korento pieces and it was packed very carefully. The plates have a plastic liner on the bottom in shipping to prevent the unglazed bottom edge from scratching other plates in shipment. Nice packing detail !
Pros
The shape. With the small lip it holds in sauces n liquids
over thirty years and going strong
March 31, 2012
Got the first ones as wedding gift over 30 years ago and still love them even more.I keep mixing new colors and I am always so happy with this product and I think I will never get tied of it!
Love these plates
March 13, 2012
We have several colors of these plates, and everyone wants the white ones!
Plates can also be used as serving trays.
Pros
Nice shape!
Keep the sauce in plate!
Good buffet plates!
By Dane I.
Meridian, Idaho
These are sturdy and elegant at the same time
April 11, 2011
I have used these dishes for years with my family and they are classics!
Just love these dishes!
December 1, 2010
These dishes are beautiful to look at and extremely well made. It is a classic design that will serve you well through the years.