The Taika dinner plate is an infinitely versatile piece, ideal for any entrée you may be serving. The white backdrop blends perfectly with other iittala collections, making this piece perfect for adding a splash of excitement to your place setting. Or, mix and match with other Taika pieces for a striking and awe-inspiring place setting.
ITEM #: II-TAI500490
MATERIAL: Porcelain
COUNTRY: Designed in Finland, Made in Thailand
Care: Freezer, microwave, oven and dishwasher safe
Price for one plate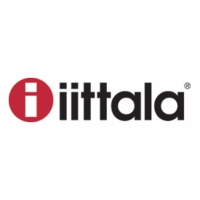 First founded as a glassworks company in 1881, iittala is now a leading company in modern Finnish design producing a range of dinnerware, glassware and art pieces. You'd be hard-pressed to find a Finn or fan of Finnish design that doesn't recognize the iittala logo, designed by Timo Sarpane... More iittala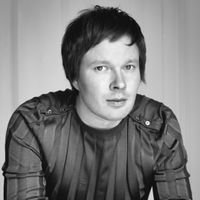 Designer Klaus Haapaniemi (born 1970) was dubbed one of most important rising stars in illustration and design by the international WGSN trend analysis service. After graduating as a graphic designer from the Lahti Institute of Design, Finland, the now London-based creative has had no short... More Klaus Haapaniemi
100% Recommend this product
(
22
of 22 responses)
Beautiful, came on time and very well packaged!
November 22, 2021
Love this! And I had a hard time finding this specific item. So glad I was able to!
By Janey
Northern Virginia
Great plates but watch the diameter
October 14, 2021
I bought this to replace a plate that I broke. These are beautiful dishes, but take note of their size as they are larger than most conventional dinner plates.
Beutiful and whimsical plate!
November 10, 2017
Beautiful china, great quality!
Love it!
November 26, 2016
Very good quality!
Love the pattern, makes me happy to set my table. Keep in mind that these are quite large. I chose this size because I prefer this pattern to the one on the slightly smaller dinner plate and because i already had the 9 inch coupe bowls which I thought would fit better with this size. They take up a lot of room in the cabinets, though, and a lot of room on a table.
Pros
Pattern, clarity of colors, white of the base, feel of the material.
Cons
Very large. If you have an apartment size table, you might want to consider the smaller dinner plate.
Just beautiful
June 21, 2016
I love this pattern. The whimsical design is delightful and the colors make the table beautiful. I was afraid that the dark blue wouldn't look good with food, but it works perfectly. The quality of these dishes is superb. We will use and enjoy them for years to come.

Beautiful Quality
April 10, 2016
I bought the small bowls and several mugs from the Ittala Taika pattern to complement the very simple Lenox china I have had for 30 years. I was so delighted by the quality and design that I've decided to build a complete set. These plates are larger than the norm, very sturdy and so detailed. They are a pleasure in all ways.
Pros
Large, sturdy, beautiful colors and a whimsical design
Beautiful Artwork! Sturdy Construction!
December 13, 2015
I first discovered this beautiful dinnerware about 5 years ago in Minnesota, and have been adding a piece here and there ever since. As one who has never officially had "fine china" this fits that indulgence for me. I love both the owl and the fox that are in the patterns. The dinnerware is sturdy. Even though it has the feel of being somewhat delicate, (at least in comparison to my stocky Fiesta Ware), it really holds up well to use. And, I finally have enough place settings that I can set my Christmas table with it this year for my expanding family!
Pros
Beautiful artwork, functional, strong.
Cons
Others may disagree, but for me the cost is prohibitive. This is across the board and not specific to FinnStyle. In fact, I find that FinnStyle is the one to have it on sale from time to time, allowing me to add another plate or two.
Unique is the word
April 4, 2015
I have been growing my collection with each sale. I love the owl on the larger dinner plates and wish they were an option for the smaller lunch plates. The eyes on the lunch plate owl kinda freaks me out, as the coloring just doesn't seem to belong, too intense.
That aside, the durability iittala Taika is surpassed by none. Nerve damage in my hands makes the dropsy a daily event and they have performed remarkably! I have knocked the coffee mugs on my stone counter so hard I just knew it was broken, not a scratch! Dishwasher safe and no fading after 6 years of use and still look brand new. I highly recommend Taika and I am sure other iittala patterns are just as well made. A quality product that has outperformed my Wedgewood bone china as well as my German made china. Love Love Love it!
Pros
Doesn't fade, incredibly durable, virtually scratchless after much use, imaginative, fun motif, very Scandinavian, and did I mention durable.
Cons
Owls eyes on the luncheon size plates.
Beautifully made. I had a hard time choosing between the black and white pattern and the white with color pattern. All of them are amazing. The black and white has a strong, updated, almost mid-century sensibility, but the color version feels more detailed and can be mixed-and-matched with the blue and red backgrounds. In the end I selected the black and white and I'm very pleased with my decision.
love the blue!
August 29, 2014
I love the bird / owl on this plate and the deep blue background is gorgeous. i find the big size is great but have to put it on the outer side of the dishwasher. Will keep on buying this pattern though as it is stunning and goes well with some of my marimekko and royal copenhagen blue/white patterns
By Colonne
Hilliard, Ohio
Stylish back and white
January 9, 2014
Taika black dinner plate goes well with Teema white plates and celadon green plates. This black and white pattern is the most stylish among Taika three color variations. You can use this plate as a dinner plate, but also it is big enough to serve a whole cake or pie at the luncheon party.
Pretty and elegant
November 9, 2013
These Taika, which means "magic" in Finnish plates are really magic. Taika white plates go well with orange color foods, like a pumpkin pie, or roasted tender pork. Perfect for Thanksgiving dinner. I love them.
By Colonne
Hilliard, Ohio
Perfect for special occasions
November 6, 2013
I often use this Taika blue plate (11-3/4") for cakes and pies to celebrate special occasions. This plate makes your cakes more special and elegant than usual. Sprinkle some powder sugar. Perfect.
By cindy
Velva, North Dakota
Gorgeous Dinnerware
April 17, 2013
I absolutely love my new iittala Taika dinnerware. The blue color is vibrant, very striking. Makes a lovely table setting.
Pros
The big blue owl in the center of the plate.
By Cindy
Velva, North Dakota
iittala Taika white and blue dinner plate
April 17, 2013
Absolutely love my iittala Taika dinner ware!!! I love the owl print on the blue and white plates. Very gorgeous dinner ware. Makes me very proud to be Finnish, using these lovely dishes.
Pros
Everything!! Very fun to own these dishes.
Taika dinner plate
December 15, 2012
These large plates are beautiful, and they nest in a stack with same-shape, same-size Aika plates.
Pros
It's just fun to use these plates. They're fine but not fragile, and I use them for both everyday and special meals.
The Mystique light blue shade of coloring and The Owl...
September 11, 2012
I find that this shade of Blue entwined with the other colors make for a beautiful eye-appealing dinner setting.
By Ran
Auckland, Auckland
They are lovely!!
August 1, 2012
I wanted to buy a big plate with unique design for family dinner. But I can not find it where I live.I have been seeking for dishes for a long time. I was so lucky to know Finnstyle site that can ship to outside of USA. Also you have the best prices and shipped very fast and well packageed.Higly recommended and would definitely trade again.. The dishes are vibrant and so great that I want. Many thanks.
What a beautiful, fanciful pattern. Love them!
Beautiful but a bit larger than expected
March 16, 2012
The plates are wonderful to look at and we enjoy them. We were surprised as they were larger than what we have come to expect as standard size for dinner plates. No matter - we're keeping them.
By Gary C.
Palm Springs, CA
Beautiful Dinnerware
April 23, 2011
Beautiful dinnerware