The iittala Origo is a colorful and innovative dinnerware created by designer Alfredo Häberli in 1999. Acclaimed internationally, this award-winning design is comprised of brightly-striped ceramic bowls, mugs, and plates that are designed for practical, everyday use; the saucers and plates act as both lids and chargers for the Origo mugs and bowls, creating a stackable and interchangeable design.
ITEM #: II-OR201921
MATERIAL: Porcelain
COUNTRY: Designed in Finland, Made in Thailand
Holds: 16 oz (47 cl)
Care: Freezer, microwave, oven and dishwasher safe
Price is for one bowl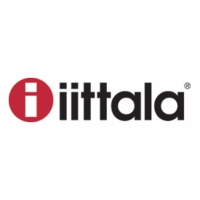 First founded as a glassworks company in 1881, iittala is now a leading company in modern Finnish design producing a range of dinnerware, glassware and art pieces. You'd be hard-pressed to find a Finn or fan of Finnish design that doesn't recognize the iittala logo, designed by Timo Sarpane... More iittala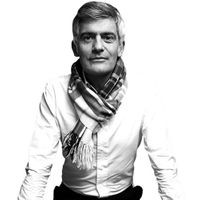 A master of reflection, Alfredo Häberli has become an internationally recognized designer whose mantra "observation is the best form of thought" has proved invaluable when creating his popular glassware collections. Born in Argentina in 1964, Alfredo Häberli moved to Switzerland in 1977 w... More Alfredo Häberli
100% Recommend this product
(
25
of 25 responses)
Bought these to replace boring white everyday dishes. The colors make them a joy to use. I ordered four full settings —plates, cups and all— of the orange color. Finnstyle packed it securely and compactly so all arrived intact without a crazy amount of packing waste.
By James
Traverse City, Michigan
Understated Elegance.....Six Stars
October 6, 2022
As timeless and as elegant in 50 years as it is today. A classic.
Pros
The stripes, of course. Everyone knows what this is. And it's the "right size" for strawberry shortcake!
Quality Dinnerware
March 4, 2022
I have a set of red striped dishes which I have used for several years without a single chip. The dishes are colorful and of excellent quality.
Recently, I purchased some of the orange striped dishes to add to my dinnerware and they are very colorful.
I am very pleased with the company's prompt shipping and professional service.
Excellent Bowl for Everyday Use
January 12, 2022
Love these bowls. Great for everyday use and pretty, too!
Cheerful colors
March 28, 2021
We have admired this pattern for years and finally did it! The colors are so happy. The bowls are a great size, although they fit best in the top rack of the dishwasher. All were well packed and arrived safely in a timely fashion.
Not the same as older bowls
January 19, 2021
The side of the bowl is not the same as older bowls. The side is wider.
Perfect bowl for entertaining as well as everyday use.
August 4, 2020
Functional and beautiful design.
By Barbara
Oakland, California
Perfect for cereal
January 13, 2019
I bought 3 of these bowls several years. Both my husband and I like them and recently it seemed like when I wanted to use one they were all in the dishwasher needing to be cleaned. So, decided we needed more to have in the kitchen. The size is perfect for cereal and soup. The colors are vibrant and cheerful. The bowl has clean lines and a nice finish. IT's the perfect bowl to use in the morning to make you feel good.
A pretty bowl good for everyday use or for a special occasion.
Beautiful Bowl, Happy Colors!
December 11, 2015
These are well made porcelain bowls! Great quality and I love the Origo colors. They are just happy and bright. We debated which color: orange or beige, and are very happy with the beige. The greens and blues in this are really are beautiful. I also purchased 8 dinner plates in beige. They are a perfect size too. Not overly large.
From what I have read online and from the photos here, I thought the Origo line matched the colors of the Teema, but this is not the case at all! They are meant only to complement them. I did have to return the "white" teema pasta bowls and salad plates because they are definitely a vanilla or cream color not white. I decided to keep the Origo and went with a different brand of white dishes from another company that better matched these. Overall I am very happy with this purchase and with the really professional customer service of FinnStyle. I will be recommending this site to others.
Pros
High Quality. Beautiful colors. Unique shape and feel.
very nice bowls
December 8, 2013
The perfect size for soup or cereal.
By Daniel
Montevideo, Uruguay
Comfortable and durable
December 4, 2013
Vey nice product, with thin and smooth ceramics that's both very light and feels extremely durable.
Perfect bowl
December 4, 2013
Extremely light and durable ceramics, in the most beautiful color combination of the different options in this line.
Great product and design. Great service, FAST delivery. All items arrived nicely packaged and in one piece.
Very pleased. Thank you!!!
By SFO94402
San Mateo, CA
Nice looking collectable piece
August 8, 2013
Purchased several different color sets of these. It's visually beautiful, and yet functional.
Pros
lightweight. Good looking.
Best bowl ever
April 26, 2013
Unbelievable, beautiful,smooth. Absolutely love it.
"The Bowl"...
September 11, 2012
Colorful and Plenty of room for Mixing multiple cereals
Beautiful and practical everyday use
August 19, 2012
I'll definitely buy more of these bowls in the future. They're quite lovely and SO practical for everyday use. Just the right size for snacking, cereal, soup, fruit, etc. The colors add fun, and the quality is durable.
useful for Korean dishes
January 19, 2012
this bowl is very useful for Korean soup.

Good!!!
November 18, 2011
I bouht 2 origo soup bowl. Orange and beige.
It's good for Korean dishes.

Pros
Origo orange color and teema terracota looks good and
Origo beige color and teema grey looks good!
Truly a piece of art
June 27, 2011
I was so excited to receive my bowls I had ordered just two days prior to getting them. When I unpacked them, I spent 15 minutes just admiring the high detail and beauty of these bowls. I have never seen anything like them before. They are truly amazing to see and witness in person. I have them on display in my glass front cabinets and everyone immediately notices them and are equally impressed as I am. There is such a great mix of colors.
Pros
attention to detail
quality of product
the multitude of colors
By Marcia M.
Rio de Janeiro, Brazil
Perfect
February 25, 2011
These bowls can be used for many different purposes: cereal, dessert, ice cream, soup and snacks. Enjoying so much!
Pros
Usefulness, color and size.
By Janet F.
Gig Harbor, WA
Great Size Bowls
February 11, 2011
Prompt service. I was looking for a colorful dish set and this is exactly what I wanted. I am really enjoying my new bowls!
Pros
colorful
sturdy
white surface to set the food on
quick service
By Todd
Edmonton, Alberta
Love these bowls!!!
February 10, 2011
These bowls are the perfect size and depth for soups and many other things. Love it, love it, love it!!!!
Cons
Can scratch when stacked within each other, but I stack them that way any how.
Origo bowls stack beautifully
December 7, 2010
I recently purchased 4 Origo bowls to serve as accents to an otherwise all-white dinner set (of a different brand) and what has struck me about them is how well they stack and store in the cupboard in comparison to the other items in my kitchen. While buyers may not often give thought to the storability of each purchase, Origo's designers clearly had the issue in mind. Perhaps that's how it should be: some of the best design goes unnoticed because it just works.
Pros
Stacks well, great color, high quality