Your favorite cool beverage will look even more refreshing behind the water-inspired, blue hue of the iittala Kartio Rain Medium Tumblers. The 2014 iittala color Rain is permanently a part of the non-leaded crystal rather than painted on after production, which allows it to glow with such a dreamy depth and never fade no matter how many times it goes through the dishwasher. Designed by Kaj Franck in 1958, Kartio glassware is internationally recognized for its simplicity, beauty and functionality, and is easily combined with other iittala pieces. A stylish and sensible set to own, these timeless tumblers won't live much of their long life behind cupboard doors.
ITEM #: II-KA951201
MATERIAL: Glass
COUNTRY: Designed in Finland, Made in Finland
Holds: 7oz (21 cl)
Dishwasher safe with care
Price is for a set of two glasses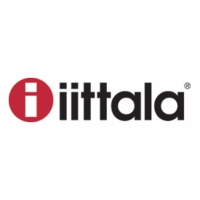 First founded as a glassworks company in 1881, iittala is now a leading company in modern Finnish design producing a range of dinnerware, glassware and art pieces. You'd be hard-pressed to find a Finn or fan of Finnish design that doesn't recognize the iittala logo, designed by Timo Sarpane... More iittala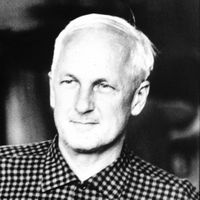 Born in Finland in the early 1900's, designer Kaj Franck preferred deconstructed design and valued usability as it directly related to beauty. In removing excessive elements, his simplistic designs are comfortable and easily palatable for home use. Franck's hauntingly beautiful Kartio Glass... More Kaj Franck
99% Recommend this product
(
113
of 114 responses)
Best little glasses!
September 7, 2023
I am a huge fan of these glasses. The styling and size is perfect for a bit of wine, juice or even ice cream. Beautiful glasses!
I love these glasses. I own more than a dozen . I bought the last sets to give as a housewarming gift.
These are great!
May 22, 2023
They look so sophisticated regardless of what drinks are in them. Save yourself from buying all the stemware and get something as timeless as these.
Great size
October 3, 2022
Love Kartio glasses, particularly this very versatile size.
Great glasses
August 31, 2022
I'm very happy with my purchase of the Iittala's Kartio glasses. Color "Rain" is perfect for these medium sized glasses. As always, the quality is great. Highly recommend!
Great glasses
August 30, 2022
Practical size for juice. Love all the cool colors, and was happy to find this shade on sale!
Style and color
July 30, 2022
Just received the Iittala Kartio tumblers and they are more beautiful than in the pictures. I am so pleased with my purchase. Light reflects from them in a stunning way making my everyday table setting special. Quality, style and color are all outstanding. Highly recommended.
Nice glasses - arrived in good time for a sauna-warming gift :)
June 14, 2022
Very happy with both the glasses and the shipping. Recommended on both counts!
Pros
Nice color, medium capacity glasses.
Kartio Clear Medium Tumbler-Set of two
April 18, 2022
Because I was looking for 2 Aarne cocktail glasses and leaned they were not available I ordered the Kartio Tumblers and my daughter liked them very much (-:. At a later date I learned there was a package of two Aarne Cocktail glasses, ordered them and my daughter was doubly pleased !!
both of us very pleased with the purchase.
Jean Marshall
Highly Recommend!
January 13, 2022
I love the simple, timeless style of these glasses. The only con was deciding what color to buy!
By MARY H.
Santa Barbara, CA
Ittala water green tumbler
December 22, 2021
beautifully designed and carefully fabricated.

Shipped quickly with care
December 6, 2021
These littala Kartio glasses are exceptional quality, with a perfect match of form to function. The only quirk is in the color names. I consider our "aqua" glasses to be more royal blue, while our "water green" glasses are actually aqua!

FinnStyle does an outstanding job of shipping these glasses very quickly with care-- all for the price of standard ground delivery.
By Elizabeth
Orange County, California
Beautiful and functional
July 18, 2021
I bought these to replace some old glasses. They are a nice weight, good size(not too big) and a very pretty color
Love these glasses!
May 7, 2021
I ordered large clear for water glasses. I also ordered colored glasses for juice. The glasses are beautiful - will be ordering more!
Pros
classic, beautiful colors
Great quality glasses
March 25, 2021
This is a perfect size for a breakfast juice glass. All of the blue and green colors are gorgeous! Their quality surpassed my expectations.
Great everyday glass
January 16, 2021
In addition to timeless design this glass is great for everyday use would it be a good vodka-soda or a drink of seltzer. Water green color is one of the most neutral choices without being bland.

Glass is very durable and doesn't scratch or stain by the dishwasher. This is an expected level of quality from iitala.
Pros
Size, color choice, durability
My kid said: "These cups are perfect".
Well said!
Pros
Not too small, not too big.
Timeless design.
Love them!
November 27, 2020
We love these glasses!
By Michelle
Burlingame, CA
Sturdy, pretty, practical
August 29, 2020
These are my favorite glasses. They are heavy and sturdy and do not break. Good size, lovely color.
Beautiful glasses
August 10, 2020
The color and the heft of the glass make these beauties. They look great on a set table.

Love the Kartio Large Tumblers
August 4, 2020
These glasses are really comfortable to use. The shape is ideal and the quality great. I had received a gift of two and wanted to purchase more, so when I saw them online I was thrilled! I guessed on the color to select and it was exactly what I had received as a gift. Interesting story about the designer.
By Patty
Roseville, Minnesota
Nice size, well built
July 23, 2020
I love the strong purple/blue color. Lovely.
The size is large for Glasses from Finland. When we were in Finland it was very difficult to find any glasses over 10 ounces. We will enjoy using these.
By Patty
Roseville, Minnesota
Beautiful light green in color
July 23, 2020
I love the dainty pale green color. Lovely.
The size is large for Glasses from Finland. When we were in Finland it was very difficult to find any glasses over 10 ounces. We will enjoy using these.
Pros
Pale color.
Size.
Well made.
Seaglass On My Table
July 21, 2020
I've purchased these in different colors. Will leave the same review here. Great value!:

Firstly, the colors that these Kartio Medium Tumblers come in are so joyful! They remind me of seaglass, so I have a nice collection of colors. These will dot my table top with ocean colors to compliment the neutral palette of my Teema White Dinnerware. I keep a stack of them on the counter, all different colors. The volume is perfect portion for any fruit juice, or a quick shot of milk. I have used them for wine as well - Italian Style. The glass is crystal clear, and has remained so for years now. They are sturdy and feel solid in the hand.
Pros
Volume
Color
Sturdiness
Glass Clarity
Charm!
Seaglass On My Table
July 21, 2020
Firstly, the colors that these Kartio Medium Tumblers come in are so joyful! They remind me of seaglass, so I have a nice collection of colors. These will dot my table top with ocean colors to compliment the neutral palette of my Teema White Dinnerware. I keep a stack of them on the counter, all different colors. The volume is perfect portion for any fruit juice, or a quick shot of milk. I have used them for wine as well - Italian Style. The glass is crystal clear, and has remained so for years now. They are sturdy and feel solid in the hand.
Pros
Volume (for fruit juice this is so important)
Color range
Sturdiness
Glass Clarity
Scandinavian design at its best
June 2, 2020
Good, sturdy glass. Perfect size and beautiful color! Definitely a good buy. Recommended!
Practical and good quality
June 1, 2020
If you are just looking for a glass that serves you well daily, this is a must have.
A Design Classic
January 30, 2020
Deceptively simple and it is easy to question why you should spend big money for two simple drinking glass. But upon receiving them, it is clear why this design from the 1950s is enduring so well.
Pros
Good weight and stable. It offers solid "warm" feel especially around the rim and the bottom of the glass.
Cons
A little pricey so make sure to order interesting color.
By Kaixin
San Francisco, Ca
nice quality
December 17, 2019
high quality with great price
By Karen
Vienna, Virginia
Lovely glasses!
October 16, 2019
Such wonderful glassware -- every drink feels special. I keep the whole family supplied. So glad they are available through Finnstyle.
By Mimi
Upper Peninsula Michigan
Basic glasses
September 2, 2019
These were purchased as a gift so I have not opened the boxes. They are a classic, basic, glass that would go well with any design of dinnerware.
Pros
Classic , functional beauty
Emerald and sea blue looked the same!
August 4, 2019
I got a pair of each as a present for a friend but when the came the colors of the glasses looked almost identical and not at all like your pictures. It's weird. I love the glasses and got cobalt blue ones in Finland some years ago but the colors didn't seem right now, the emerald green looked more like dark olive. Nd the sea blue was green not blue!
great color
March 3, 2019
have always loved this Kartio size, this is a wonderful color, like looking at the sea
By Carol
Minneapolis, Minnesota
Great quality!
February 18, 2019
Love love love these! Thick and sturdy, yet elegant!
Classy and elegant
February 8, 2019
I received these free as a promotion with another purchase - very pretty, sturdy, and the blue color glows in the light. A nice upgrade from the glasses I haven normally used!
Beautiful colored glasses
February 2, 2019
Love the quality and beauty of these glasses. Iittala never disappoints.
Beautiful color!
February 2, 2019
Fantastic quality
I'm just sorry I didn't get these when they were made in thinner glass because in the large size they're quite bulky and I preferred the more delicate style of the previous Kartio version
Beautiful
January 26, 2019
Beautiful and functional. The perfect size!!
Apple green Kartio glasses
January 4, 2019
I love these! I love the fine quality of these! I have them in most colors, as they go well with Taikka!
Everyday Use!
December 2, 2018
We use these every single day and they hold up so well! Love adding new colors into our set!
perfect for everything
November 24, 2018
as everyday tumblers or as finer ones for a party
the pitcher has thinner glas than the tumblers
Beautiful and be careful
November 15, 2018
I have both gray and sea blue. They are gorgeous, solid, like all the other reviewers said. I love that. I've also had a number of my gray ones crack, and not because we dropped them. We likely received a bad batch, and we were sent new ones, but continue to have issues with the gray ones, even from the new ones. We do put them in the dishwasher in the top. I would like more because they are so beautiful, but I am hesitant because they are daily use glasses and more delicate than I expected.
Perfect Every Day glasses
August 11, 2018
After our niece borrowed our set of 10 ittala Kartio large tumblers for a bridal shower I realized we needed
to add 4 more tumblers to our collection. Over the years we have purchased many different types of basic beverage glasses but these rise to the top.
Pros
The ittala Kartio tumbler's design meets my husband's demand for a steady bottom and my demand for a simple, utilitarian tumbler to serve a wide variety of beverages.
Very nice glasses!
June 25, 2018
I highly recommend these lovely Iittala glasses ... they are well made and perfect for everyday use. I purchased these in blue as well ... I am a collector of Iittala products and have yet to be disappointed with any of my purchases ... thank you Finn Style for the excellent service and speed of shipping to me here in Canada.
Pros
Excellent product and sleek design! Goes with all dinner decor ...
Beautiful glasses!
June 25, 2018
I love these Iittala glasses ... they are good quality and not too large .... perfect for everyday use ... the color is lovely.
Pros
Excellent for everyday use ... they are a heavier glass and will not break easily ... they hold about 13 oz. which is most suitable for most beverages.
Form and function in one
March 27, 2018
These glasses are expertly crafted. You can tell by the weight that they are supposed to withstand the test of time. And they are easy to hold -- my little one has never dropped his glass. I love the shape because it makes it easy for my sponge to clean every nook and cranny. Every guest I've had over can tell that this is premium, very high quality.
Timeless Design
March 23, 2018
Beautiful, timeless design.

By Lucy
Chester Springs, PA
Sturdy, simple and functional
January 20, 2018
These tumblers are sturdy to hold and i love the simplicity of it.
Blue glasses
January 13, 2018
The size and color are perfect
By Allard
Long Beach California
Colored glasses
December 13, 2017
Beautiful glasses for juices, milk , wine etc
Fun to add some color to the table and very comfortable to hold
By Kelly
Pacific Northwest
Classic and modern
December 7, 2017
Packaged so thoughtfully
All items arrived carefully wrapped and intact ... glasses and delicate items were packed so well and arrived quickly. So thrilled to have a set of these lovely and elegant glasses. Thank you for including them in your holiday sale!
Sea blue katie glasses
December 7, 2017
Love these beautiful colors! I have 4 different colors in sets of 2. Love these great quality glasses and perfect size...easy to hold!
iittala Kartio Clear Large Tumbler - Set of 2
December 2, 2017
my all time favorite glasses. Very sturdy. Good for hot and cold drinks.
Love the shape. Excellent for smoothies.
Very well packaged with sustainable packaging material!
classic!
October 23, 2017
Love the color, the shape, the weight, the shine of the glass -- so pretty in a table setting, and so pleasing in the hand.
Kaj Franck did well with these
September 4, 2017
Indesputablybgorgeous and functional glasses in variety of tones. Iâ€â"˘ve mixed and matched different colors.
Classic Design
August 13, 2017
Mixed together at the table with Kartio colored glasses, these simple glasses are elevated to something truly special. Love the shape.
Elegant and Functional
August 13, 2017
These glasses are so beautiful that they make everyday meals feel like special occasions.
Sleek and Functional
August 13, 2017
I 've so far purchase 5 sets of the Kartio glasses in different shades of blue and clear. This shade of blue is by far my favorite color because it is so vibrant. The different shades of blue look beautiful together at the dinner table -- like a collection of sea glass.
The perfect glass
July 30, 2017
Kartio is pure perfection! Elegant, modern, simple, sturdy but not clunky, and works for any and all type of use. Fancy dinner or glass of milk for kids. I finally replaced our odd collection of random glasses with a dozen of these. Now I feel like a grown-up. Then i ordered another dozen of the smaller size to complete the table setting.

Pros
Perfect size, beautiful simplicity. Tastes good to drink from, not too thick.
I have several of these and the Alina Aalto Iittala large tumblers in multiple colors and love using them on my table. They mix and match so well together.
Pros
Many colors available
Mix and match nicely
Cons
Smallish- wish there were one size larger
Absolutely the finest luxury basic glass
January 22, 2017
I've been purchasing these for years now. They are the very best. The lines are simple and classic. They mix with modern as well as traditional settings. They wear beautifully. The only losses have been due to human error. They make a great wedding present because they will last for a long time, and look well. The color choice is wonderful.
The Best Everyday Glasses Ever
January 8, 2017
Kartio glasses are the best everyday glasses ever. They are very sturdy and of a good thickness. The colors are an added bonus!
Pros
thick walls, great colors
Perfect Everyday Glasses
January 2, 2017
Sturdy and beautiful color selection
By RuthAnn
Traverse City, Michigan
Love these glasses
January 2, 2017
I ordered these glasses on sale and couldn't be happier with them! They feel sturdy but they are very comfortable to hold and just the right size for water and other beverages. I like the dark color, too.
Great Tumblers
December 20, 2016
These are great tumblers. We saw them at a restaurant and had to find them online and order some. Love the apple green color!
timeless style
December 10, 2016
These tumblers are just the right size, nice color for everyday or fancy table setting.
By Anu
Palo Alto, California
Lovely color
December 7, 2016
I love the Kartio large and small tumblers. This water green color is so fresh, love it!
By Goldie
San Francisco, CA
Sand is so pretty
October 30, 2016
It doesn't sound pretty, but Sand actually has a purple tinge to the thicker base that is hypnotizing. I have an assortment of Kartio colors, but Sand may be my favorite.
Pros
The shape makes these glasses perfect for everything from morning juice to cocktails, or maybe morning cocktails?!? And they stack well.
By AI
Hoffman Estates, Illinois
Beautiful glasses
October 30, 2016
I love this mug because the size is perfect.
It is durable and beautiful.
Beautiful design
September 5, 2016
Gorgeous and sturdy - love them!
Perfect size and shape
September 3, 2016
This is my third or 4th order of the kartio glasses. I love the look and they are comfortable to hold.
Great Tumbler
August 30, 2016
I wasn't sure how I'd like the color, but they are a great addition to my glassware. I utilize them for a couple different cocktails or ice water. Four won't be enough, so I plan on purchasing more. Items are solid, heavy, and appear durable.
By Anu
Palo Alto, California
Great design and size
August 26, 2016
I really adore these medium tumblers. They are in a perfect size for the kids.
Glasses are great
June 4, 2016
We use these all the time for cocktails and liquor, in lieu of a typical 'rocks' glass. 7 oz size is great, and quality is great as expected from Iittala. Shipping from Finnstyle was blazing fast.
Great quality and heft
February 6, 2016
Looks great, feels great in the hand, nice heft at the bottom, timeless glassware.
Sturdy and beautiful
January 10, 2016
Love these functional everyday glasses that can double for very attractive dinner party water glasses, and more ...
Pros
Feel heavy and sturdy, not easily breakable, and also beautifully crafted - really enjoying them as our new everyday glasses!
nice, very nice
December 23, 2015
Well, I'd love the original versions with the super thin glass, but lets face it these are more practical and sturdy.

The clear glass is nice, not boring, and mixes well to balance with the light blues and greens of other Kartio glasses you may set at the table.

Practically speaking, most folks seem to prefer to drink from light or clear glasses over the dark blues...
Pros
The design is great and they are reasonably strong, yet visually refined.
The size is not only good for juice but is also nice for simple wines at a casual gathering, instead of conventional stem wine glasses. They also work well for a whiskey or bourbon glass.
sea blue- attractive color
August 11, 2015
Sea blue is one of my favorite colors along with rio brown, red, and turquoise. It is my go to color when I drink water. Sea blue medium tumblers were discontinued in 2013, so I had to grab a few more while still in stock!
drinks, dessert, display
Pros
coordinates with everything, sharp, sleek, mod.
beautiful Sand
May 5, 2015
nice all around handy size tumbler
Best ever drinking glass
April 26, 2015
Nice to hold and sturdy great lip
Pros
Not fragile timeless style
By franklin s.
United States
modern classic glassware for everyday use
April 7, 2015
In this case I was adding to the number of these glasses that I already owned for years.
Pros
the glass hits the mark of total elegance: simple in form and decorative in color.
it is equally usable every day and special occasions.
Not one has broken over many years.
Larger size glasses to an existing family
December 15, 2014
We bought a water pitcher and 4 of the smaller glasses in the same product line, Kartio, few years ago. We needed more glasses as we have guests and we found a larger size tumbler, we bought them. It's a good size and pretty stylish.
Pros
Durable (than expected). Simple design.
By Julie
Reston, Virginia
Nice size and go with many dinnerware patterns
August 5, 2014
Purchased these to add to our collection of various colored Kartio glasses. They are a great shape and size, easy to hold and mix with many dinnerware patterns.
Handsome, versatile tumblers
April 14, 2014
I love the Kartio tumblers. These are the perfect size for morning OJ or small desserts. I have them in different sizes, and use them all the time.
Iittala for everyday, cool!
April 13, 2014
This is the second set of Iittala Kartio glasses that I have purchased. They are simple and elegant and great for everyday elegant table settings.
Love these so much I've now ordered the medium size as well
April 4, 2014
I was in the market for some new everyday glasses...so glad I tried these. It was so hard to pick amongst the different fun colors I ended up getting an assortment. Very happy with them. Have a nice heft and feel, and look great. Lots of compliments from my dinner guests the other night...everyone noticed them right away!
By Tatiana
Irvine, california
classic beauty
March 18, 2014
Utilitarian,simple and elegant. Love it
Large glasses
February 2, 2014
I bought 8 of these, I love them….
Small glasses
February 2, 2014
I bought 8 of these, I love them

Absolutely Beautiful
January 16, 2014
I wanted glasses that were modern but not boring. I love the color.
Iconic Iittala Tumblers
December 14, 2013
Iconic design.
The glasses immediately take me back to Scandinavia.

Tusen Takk!
Pros
Classy, the color is clear throughout the entire glass.
The FinnStyle team is the best!
I shall continue to share with friends and family, 'shop at FinnStyle!'
I can hardly wait to visit the store in person!
By Kriszti
long beach, ca
Luminescent glass
December 13, 2013
Looks delicate, yet is durable and machine washable.
By Denise F.
United States
Wonderful customer service
December 12, 2013
Glasses arrived quickly and were carefully packed. FinnStyle has superb customer service.
Nice shape and color
October 26, 2013
I like Kartio medium tumblers and use them everyday. They are very sturdy and good size for juice or V8 at breakfast. Sea Blue color is great, but you can see some strain around the edges in this color. I bought two sets, and two out of four has some strain. Sea Blue is softer to keep shape during cooling down than other colors. Anyway, I love this color and have several items from Kartio lines. You cannot find any strain in mouth-blown Kartio Sea Blue items.
Cons
Some strain only in Sea Blue Medium Tumbler (My Sea blue Large Tumblers and mouth-blown litems have no strain at all.)
good everyday glasses
July 26, 2013
I have had Kartio tumblers before -- though the smaller size - and they have held up well over the years: no scratches, no chips. They work for everyday and are pretty enough to work for dinner parties and neutral enough in shape to go with any dinnerware.
Wonderful Iittala!
December 27, 2012
These are beautiful glasses and the grey color is striking. They arrived promptly in excellent condition which is rare these days. I have always received excellent service from you. The fact that they were on sale is the icing on the cake. Thank you.
Pros
*quality
*design
*color
*prompt delivery
Functional and Attractive
December 25, 2012
We have been using these tumblers for years, and I was happy to get another set of four when they went on sale. They are perfect for juice.
Pros
I like the size and the design. They are well made and very attractive. I have them in several colors.
By Shirley S.
shirleymsacks@mac.com
The perfect size. I am using them in my newly renovated bathroom. Sold and well designed.