Fine beers now have glassware with the elegance and precision they deserve. The iittala Essence Beer Glass was carefully crafted to maintain head and stimulate complex flavors, while showcasing the color, sparkle and aroma of the beer for comprehensive sensory indulgence. The signature iittala Essence stem elevates the glass in sophistication, while the bowl is thoughtfully shaped for easy pouring, holding up to 16 ounces and, of course, drinking. Begin or add to your iittala Essence collection with the iittala Essence Beer Glass Set for a beer serving and tasting experience as timeless as it is exhilarating.iittala Essence was designed by Argentinean designer Alfredo Häberli in 2001. Häberli believed that simplicity optimizes the enjoyment of fine wine, and created simple and pure forms to deliver that ideal. The optimal beer glass joined the Essence collection in September 2014. Häberli designed each bowl for optimal appreciation while sharing the same stem height and base size for each glass.


ITEM #: II-ES365098
MATERIAL: Glass
COUNTRY: Designed in Finland, Made in Germany
Holds 16 oz (48 cl)
Dishwasher safe with care
Price is for boxed set of two glasses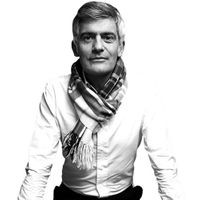 A master of reflection, Alfredo Häberli has become an internationally recognized designer whose mantra "observation is the best form of thought" has proved invaluable when creating his popular glassware collections. Born in Argentina in 1964, Alfredo Häberli moved to Switzerland in 1977 w... More Alfredo Häberli
100% Recommend this product
(
9
of 9 responses)
Good looking glasses
August 9, 2020
Very pleasing shape. 'Looking forward to getting a lot of use from them. (hopefully soon)
A friend had admired our set of glasses - so we bought a set for them!
The design is so well made that the 'bell' of the glass starts to 'sing' when sliding across the counter top!
The iittala Essence Beer Glasses are so versatile! I use these when enjoying a cold beer, hard cider, ice water, frozen cocktail, and iced tea. It's easy to grasp and drink from. I have a friend who is a beer lover, and finds the style of glass appropriate for all types of beer. Until I purchased the Essence Universal Glasses, I used this one as a water glass to compliment the Essence wine glasses on my table. The glass material itself is so clear and bright - I have never put these into the dishwasher, don't want to risk fogging or dulling due to city water of wrong detergent.
Volume Style Versatility Glass Clarity
Absolutely beautiful
June 29, 2019
I got these for my husband as a wedding present. He adores them. So beautiful and feel great.
By Graeme
CANBERA, AUSTRALIA
OUTSTANDING SERVICE
May 21, 2017
We ordered the iittala Essence beer glasses through the very clear FinnStyle website, and received them in Australia within 8 days.
Exceptional service, packing and delivery. And the glasses themselves are lovely, as with all iittala products.
Brilliaint and attractive beer glasses
September 11, 2016
These work well with any beer. I gave them to a friend as a gift and his friends, in turn, have been looking everywhere for them. It is lovely that Ittala has a beer glass that brings to the craft beer drinker the same pleasure that their wine glasses bring to the wine drinker.
none
Really nice glasses
January 13, 2015
Even milk tastes better in these glasses.
Beautiful glasses and remarkably prompt shipping
November 17, 2014
Always a pleasure to make purchases thrugh FinnStyle.
Elegant beer glasses!
October 27, 2014
These are lovely. Plan to get more. Slowly my glass collection is becoming all Iittala! Love the tumblers, too.