Sweetly adorning the exterior with glass droplets of water, the iittala Dewdrop (Kastehelmi) Collection is truly unique. Crafted as a tribute to Oiva Toikka's career as a designer, the Dewdrop pattern will grace your table with refinement and beauty. Originally in production from 1964-1988, iittala's elegant dinnerware has been reintroduced in clear, apple green and light blue. These glass bowls are great for snacks such as candy and nuts or use them to serve-up single servings of desserts.
ITEM #: DEW005568
MATERIAL: Glass
COUNTRY: Designed in Finland, Made in Finland
Holds: 9 oz
Care: Dishwasher safe with care;
not for use in microwave, oven or freezer
Price is for 1 bowl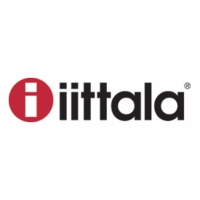 First founded as a glassworks company in 1881, iittala is now a leading company in modern Finnish design producing a range of dinnerware, glassware and art pieces. You'd be hard-pressed to find a Finn or fan of Finnish design that doesn't recognize the iittala logo, designed by Timo Sarpane... More iittala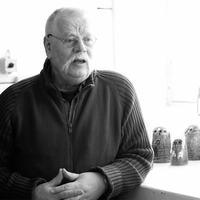 One, if not the most recognizable names in Finnish glass design, Oiva Toikka's boundless imagination has taken glass art to new heights. Best known for his Birds collection for iittala, he brings mouth-blown glass creations to life. Each one is hand-crafted so every piece is an original and... More Oiva Toikka
100% Recommend this product
(
38
of 38 responses)
By James
Traverse City, Michigan
Timeless design; thoroughly functional
October 11, 2022
The Kastehelmi bowl will be as relevant in 50 years as it is today.
Beautiful!
April 10, 2022
Iittala's Kastehelmi dishes are lovely, versatile and sturdy for everyday use. I couldn't be happier with my purchase.
Classic beauty that feels good in your hands.
April 5, 2022
I purchased a set of four of these desert bowls which make everything that goes in them look lovely. Fruits, sorbet, ice cream with sprinkles and chocolate syrup. It like putting out small works of art. To be honest I cracked one of my last ones by hand washing and then nesting it together with another and for some reason they would not come unstuck. I had to put on rubber gloves and run them under warm water. While twisting one of them cracked. Boy did I wail like a baby. After coming out of my Kastehelmi stupor, I purchased another. That is how much I love these little jewels of a bowl. Still have the cracked one. Now it holds my loose change and whenever the light goes on in my closet the light sparkling off my cracked Kastehelmi makes me smile.

Wonderful company, easy purchase, fast delivery and I couldn't be happier.
Pros
-Perfect size for desert
-Sturdy
-Beautiful on a simple or fancy table setting
-decent array of just the right colors (but I use clear)
-compliments other lines in the brand
-Wonderful company to deal with
Cons
-Expensive
- Do not nest them together when wet
Brightens the table!
August 10, 2021
Just simply putting cut fruits and bring to the table. It makes so much difference; looks beautiful and draws appetite. Nice design and relatively light weight though it is a glass.
I love the feel of the glass. It is so adorable. It is perfect for my summer dessert and morning yogurt.
Perfect Portions!
March 25, 2021
These are our go to bowls for everything from granola, to yogurt to charcuterie boards! They are so attractive that even a handful of Cheez-its looks dressed up! Great for ice cream portion management and very durable, while looking delicate.
My favorite!
January 14, 2021
I love the Kastehelmi series. The clear ones go with everything, so I like to mux and match them.
Finn Style is a very well run business
December 30, 2020
we like the bowl and have used it for several years. We bought these bowls to fill in with what we already have. These bowls match the bowls we have.

We had a great experience with Finn Style. They did what they said they would do. We received the bowls undamaged and timely.

Fairly priced
my favorite go-to bowl
June 16, 2020
I love them! Its clear design makes it perfect for so many occasions - breakfast yogurt to afternoon fruit snacks to evening icecream.
Beautiful finnish glass bowl
February 18, 2020
Beautiful finnish quality glass bowl. It is very hard to find these in USA, so even though the price is a little high I think it was a good purchase!
Great Design
February 7, 2019
The blue color is attractive to look at. The design is not going out of style.
Delicate Yet Dishwasher Safe
December 5, 2018
These beautiful bowls with their dewdrop pattern are the perfect dessert size, and because they are clear they don't compete with whatever is in them. Although they look delicate, they are dishwasher safe. What more can you ask for?
By Stephen
Los Angeles, California
Beautiful dessert bowls
March 6, 2018
I already had iittala glassware, but wanted to get their dessert bowls. After scouring the web to find a good source that carried a variety of colors and styles, I discovered Finnstyle - and they had the exact color of the Kastehelmi bowls that I wanted.

The bowls look amazing at home, on open shelving, catching the light. Perfect size for dessert. The ordering process was easy and delivery was quick. Lots of email notifications as the ordering and delivery process proceeded, which was nice.

Many thanks!
Pros
Beautiful color, fun design, strong tempered glass. Perfect size for dessert.
perfect set
August 6, 2017
I have the glasses and plates and now these are the perfect addition to the set.
Very sturdy and should last for many years
Light Blue Dessert Bowl
December 10, 2016
These will work beautifully with the light blue luncheon plates my daughter has in her growing collection of iitala glass.
Perfect fit to my collect
February 2, 2016
Great color, looks great!
By iittala l.
New York, NY
Great Gift
December 21, 2015
Any Kastehelmi products work as a great gift. Looks great on the table with any style dinnerware.
By Paula S.
Fortuna, california
Simply beautiful
December 10, 2015
This product is simple and beautiful. Perfect for dessert or to hold trinkets
A 10 out of 10!
August 9, 2015
This is the perfect dessert bowl, not too little, not too big!!! I was so impressed, I ordered the salad plates, together they are gorgeous. I like to put a couple of cookies on the salad plates with gelato or berries with whipped cream in the bowls. Looks gorgeous and tastes yummy. Doesn't food taste better when it is presented beautifully? You will not be disappointed with either item!!!
Pros
Perfect serving size,and it is beautiful...
By Susan
Virginia Beach, VA
Love at first sight
May 5, 2015
Even though I lean toward contemporary style, the whole dew drop set was something that caught my eye. Even though it is "old fashioned", in the clear and darker colors (rain, forest green, grey) it looks great with my black and white dishes. It has held up well and always brings compliments.
LOVE these bowls!
February 9, 2015
Great style and just the right size. Look wonderful with any and all iittala pieces - I mix and match all the time.
Cute dessert bowl
August 16, 2014
Exactly what I expected and what I wanted. Drops/bumps are everywhere even bottom, inside is nice and smooth. I used it for serving ice cream, cut fruits...etc. this cute bowl makes everything so cute and delicious. I bought x4 to try out for a while. I think I will buy x4 more soon.
Pros
Perfect size. Angled and straight cut make them stack up nicely.
Cons
You can see three lines (seams) and wiggly lines between the dewdrops if look closely.
Always love Iittala glassware
January 27, 2014
The dessert bowls are beautiful, so glad this pattern was reintroduced. I bought the 2 quart bowl as well as the dessert bowls for a wedding present. I've given Iiitala glassware in the past and it''s always been very well received!
By Colonne
Hilliard, Ohio
cheerful and refreshing apple green
January 16, 2014
These apple green bowls make you feel cheerful and refreshing. The color is more beautiful than I expected. I will give some of my friends these bowls as a gift. They will be good for this coming Easter dinner table to bring some fresh spring air. The dewdrop pattern is timeless. The size of these desert bowl is perfect for cold dessert. I think they are durable enough to stack up.
High Quality (as usual) Glass Bowl, Super Cute!
December 3, 2013
I really like this cute little bowl! It makes food look more delicious. The bowl is a little bit small but Ideal for dessert or fruit (esp. with strawberries in it, the color is amazing!)
Cons
The only thing which troubles me, I think, is that I have to put a paper in between bowls when they are stacked for storage.
By iittala l.
New York, NY
Love them
December 3, 2013
I ordered these in gray and clear and I'm already planning to buy more in other colors. Perfect size for yogurt, small salad, and fruit.
By Mary
arcadia93@gmail.com
Cute dessert bowl
April 19, 2013
This applies all the Finnish designs, LOVE the size (not too big). I use these bowls for dessert. A bit large for a scoop of ice cream, but with berries and other toppings, it looks pretty good. A small issue is the color was not what I expected. I thought light blue, but it looks to me having a tiny bit green tone in it and the color is darker. Also, it has two very thin lines that must be marked during the production process. It reminds me of depression glasses. For $19 per bowl, I wish they are not there.
By Abigail
Bartlesville, OK
Lovely little bowls
August 27, 2012
Whether used for candies, cereal or decadent desserts, these bowls are perfect for multifarious uses. I use mine every day.
By Abigail
Bartlesville, Oklahoma
Stunningly beautiful
May 29, 2012
Great for ice cream or fruit.
Pros
Made in Finland
Color and design
Size
adorable and the right size
April 18, 2012
These are the perfect size for desert or a small tidbit. The look great with a wide range of dishware.
Pros
Love the texture and the size
By Singinintherain
New York City
Lovely dessert bowl
April 18, 2012
This adorable glass dessert bowl has wonderful molded decorations. Brightens up the table, especially with my ivory-white dishes.
Pros
Color
Decoration
Small size for light desserts
By Singinintherain
New York City
Charming glass bowl
April 18, 2012
It is the cutest bowl with lovely pastel colors. I bought the blue and the green to mix and match and my guests and I enjoyed eating berries and cream from them. I've even used them for a quick snack of cold cereal to feel a little elegant at breakfast.
Pros
Color
Shape
Molded dotty decorations
Perfect for small dessert portions
Iittala desert bowls
January 25, 2012
Made great gifts.
good size for dessert
January 19, 2012
perfect size and color. great price. surface is exotic.
By Valerie
North Carolina
Great service, lovely dishes
July 1, 2011
I have been looking for glass dessert bowls and found exactly what I was looking for at FinnStyle. I was delighted as I've shopped at FinnStyle before and have always found reasonable prices and excellent service. This time was no different! We love our new bowls - they're perfect!!
By Scandinavian f.
Saratoga, California
DewDrop Dessert Bowls
March 27, 2011
Fun, unusual, and so wonderful filled with sorbet! The unique glass pattern is festive but tasteful, and the textured surface adds a new dimension to the table.
Pros
Perfect dessert size and the apple green color is refreshing. The color blends perfectly with my Iittala Origo plates.
Cons
I do not want to "stack" them so as to protect the drop design, therefore they will take up a bit more room in the china cabinet...but worth it!