Finland is the biggest consumer of coffee in the world, so it's no surprise that the country creates some of the most beautiful mugs to drink it from. But it's not just coffee that these Finnish mugs are perfect for - use them for tea, hot chocolate, cider, and more. Finnish mugs have become a collectible item for Finns and fans of Finnish design alike because of their excellent craftsmanship, recognizable patterns, and bold colors. See our favorite Finnish mugs below.
1. Marimekko Mugs

Marimekko is a brand you'll find in virtually every household in Finland, and its mugs are a staple of Finnish cupboards. Each is made from white stoneware which is conveniently microwave, oven, freezer, and dishwasher safe. Marimekko Finnish mugs come in a variety of sizes, patterns, and colors to fit any decor. The Marimekko Unikko, Siirtolapuutarha, and Rasymatto patterns are some of the most iconic to grace these Finnish mugs.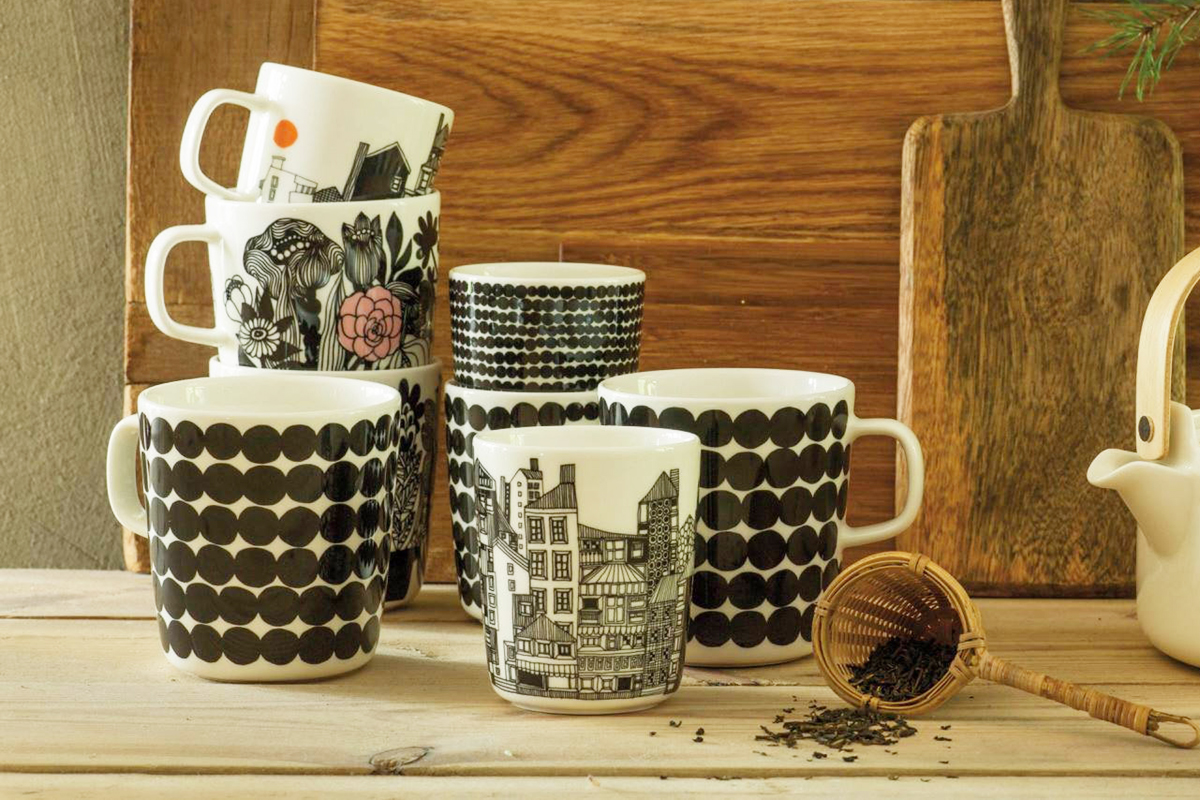 2. iittala Teema Mugs

Simple, sleek, and clean-lined, the Teema dinnerware is a go-to for everyday dining in Finland. It was designed in 1952 by Kaj Franck. The line's quintessentially Finnish mugs are often the first pieces invested in when building a dinnerware collection thanks to their versatility, practicality, and combinability. Made from vitreous porcelain, they are microwave, oven, freezer, and dishwasher safe. Teema Finnish mugs come in a variety of colors and sizes and most recently, a speckled finish.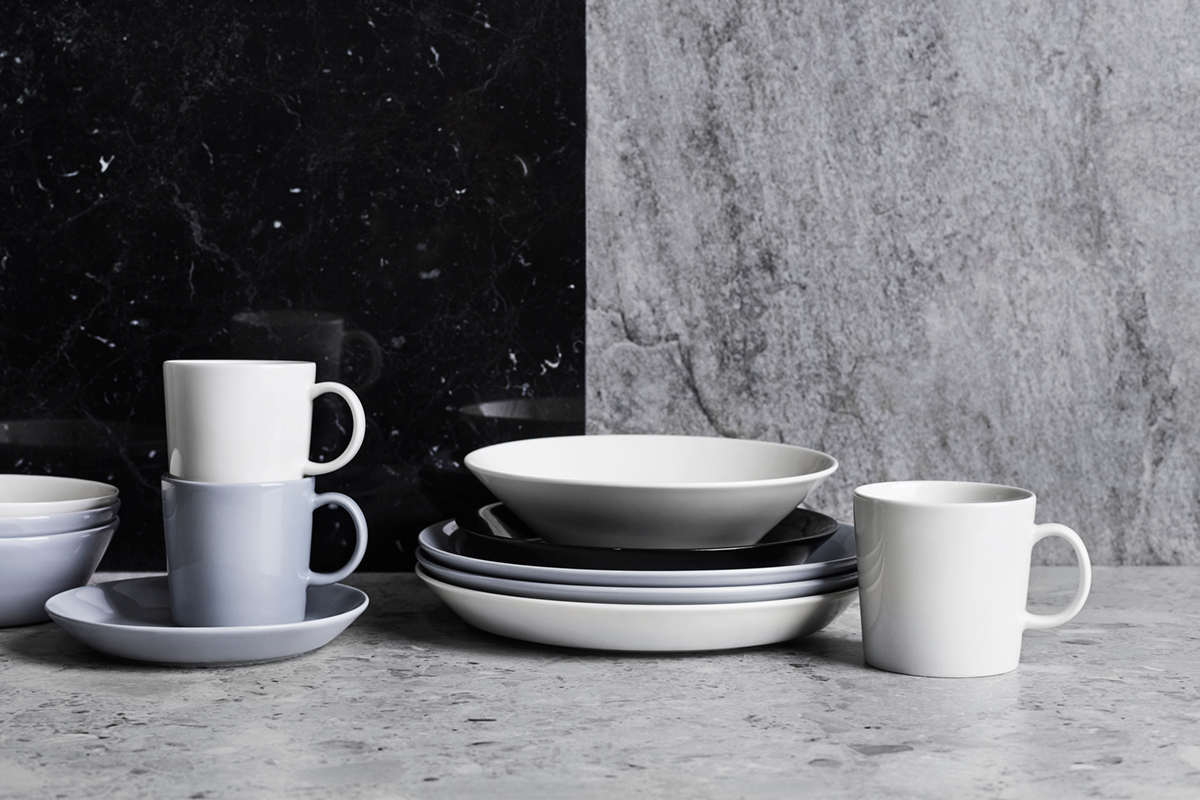 3. Moomin Mugs

Collect them all! Moomin mugs have been a Finnish fan-favorite since their release in the 1950's. Made by Arabia and designed by Tove Slotte, their shape follows Kaj Franck's Teema design but with the characters of Tove Jansson's Moomin series decorating them. Moomin mugs are collectible items, and there are many Finns and fans of Finnish design or the cartoon series that have the entire collection (and are eager to add to it when a new design is released)! A special edition Moomin mug made for Fazer sold for $4,000 at an online auction - a testament to their popularity and value.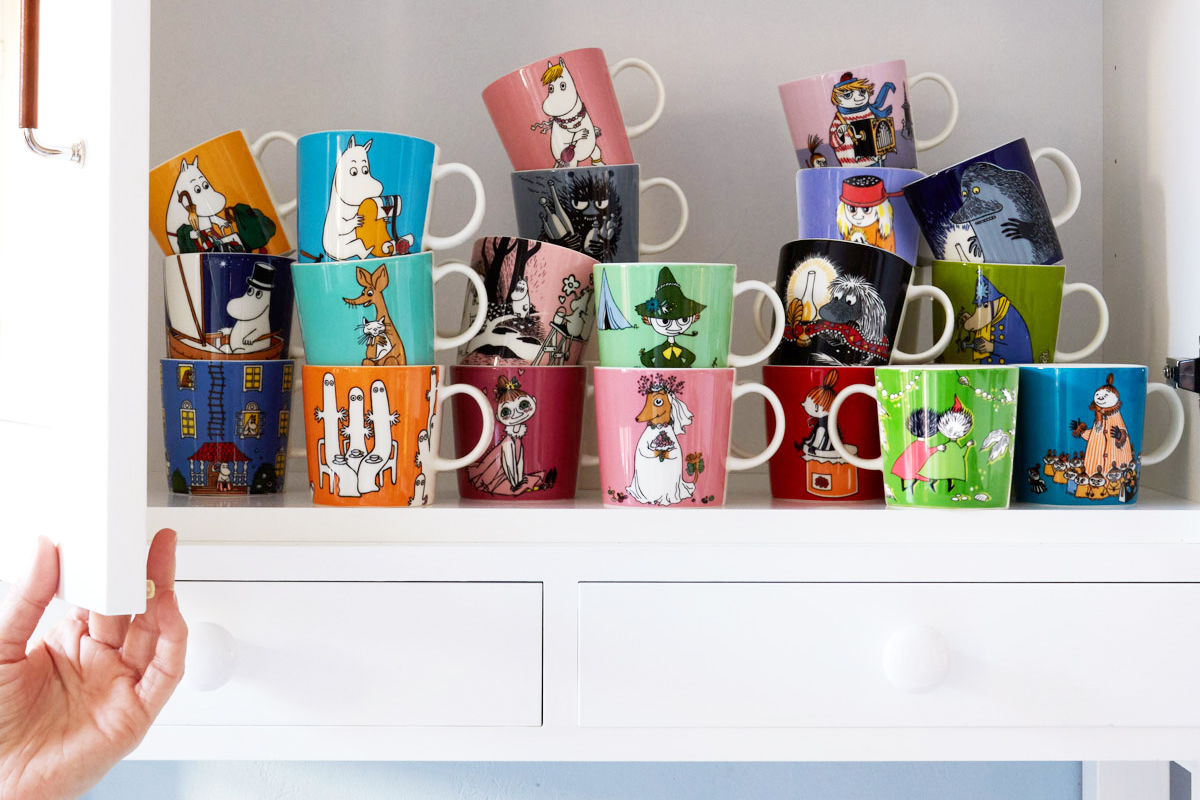 4. iittala Taika Mugs

Those who want to add a little whimsy to their table will be drawn to these Finnish mugs. Called Taika (Magic), they feature the art of Klaus Haapaniemi. A forest of fanciful creatures like foxes and owls decorate the vitreous porcelain, which is conveniently microwave, oven, freezer, and dishwasher safe. The Finnish mugs are available in white/multi, blue/multi, white/black, and red/multi, a favorite around the holidays. Iittala Taika mugs are taller than most Finnish mugs to fit more of your favorite warm beverage year-round.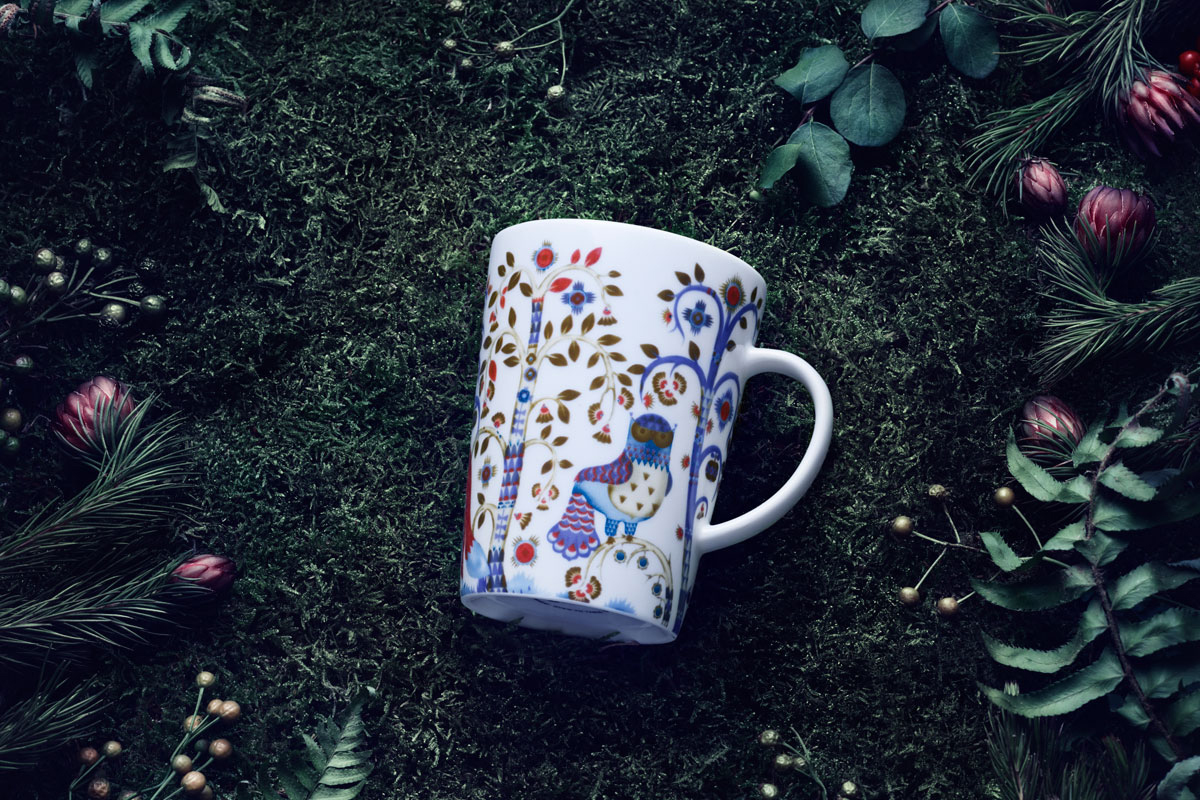 5. iittala Graphics Mugs

In 2018, iittala released the Graphics Finnish mugs: a collection of visual expressions from five talented, international designers. The project aims to bring the most interesting art to the most simple moments, like sipping on morning coffee or afternoon tea. Each comes packaged in a beautiful box for gifting, storing, or re-using.