This decadent chocolate is an exciting new taste experience for Fazer fans, but embodies the same traditional values Karl Fazer intended when creating the famed and beloved blue bars almost a century ago. Channeling his spirit of courage, adventure, and discovery, these bars are inspired by the beautiful Nordic wilderness and the flavors found within Finnish forests. True to Finns' love of nature, this chocolate is made in Finland with appreciation for the environment and ethical production philosophy. It sources Non-GMO ingredients and 100% sustainably-sourced cocoa for a premium and natural chocolate that's perfect for gifting or your own enjoyment. This unique flavor has hints of hazelnut with a smooth campsite coffee aftertaste, the perfect after-dinner or anytime treat for your tastebuds.

Ingredients: Dark Chocolate (unsweetened chocolate, sugar, cocoa butter, reduced fat cocoa powder, natural vanilla flavor), Hazelnuts, Coffee Flavor. *Contains Hazelnuts. Manufactured on the same equipment that processes milk, tree nuts and wheat.


ITEM #: FAZ-24498
COUNTRY: Designed in Finland, Made in Finland
Please note: Only available for shipping within the United States.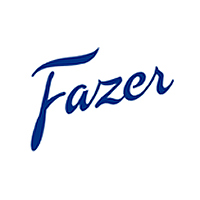 Considered a part of Finnish heritage, Fazer is a brand that most Finns have grown up with. Starting in 1891 as a small café in Helsinki by founder and Finland native Karl Fazer, Fazer has become one of the largest names in the Finnish food industry today. This brand is loved worldwide for ... More Fazer
100% Recommend this product
(
13
of 13 responses)
This is my favorite of the Nordi Chocolate Bars.
perfect for coffee and dark chocolate lover!
May 17, 2020
Enjoyed my first chocolate from FinnStyle! This bar had a smooth texture, with some coffee bitterness--very enjoyable--perfect with some brandy or dessert wine.
Special candy bar
April 23, 2020
I love it that Karl Fazer comes out with special bars every year. They are always different and of course always terrific
a new favorite
March 31, 2020
My favorite has always been the blue bar's milk chocolate, but I do like coffee so I thought I would give this a try. I have to say I am surprised by just HOW much I like it. It's rich in a dark warm way, and the hazelnuts are so finely ground that the texture still seems smooth rather than crunchy. I can give no greater compliment than to say I will happily buy more.
I just got this out of curiosity and it's VERY TASTY!
Great flavor combination of hazelnuts and coffee
Pros
Great taste
Interesting flavor combination
Cons
Can't eat it late at night because of the caffeine
startlingly good!
February 4, 2020
a co-worker brought a bar of this to work recently. It was so good I had to try to find it. Thanks FinnStyle.
By Eduardo A.
Davenport, Florida
What you get when you want the entire room to smell like Campfire coffee
February 4, 2020
Most "Coffee" chocolate bars have little taste of that sweet java. This one, however, fills the room with that bitter back coffee smell all around you and doesn't fail to meet your expectations when it comes to taste. The earthy coffee melds in with the dark chocolate and the hazelnuts to give you a strong but admittedly addicting taste of a bar like no other
Bought as a gift. Had to go back and get my own
January 18, 2020
It's even better tasting than it sounds. Really!
Delicious!!!!
December 14, 2019
Amazing coffee taste paired with dark chocolate! A must have for chocolate lovers!
The wrap says it all "Yum"
December 9, 2019
Thought it would be something different for a gift, instead of box store candy for that someone special
3 Flavors & 4 🌟's Chocolate Bar
November 8, 2019
This was a first for me, a chocolate bar with a slight coffee flavor in addition to my all time favorites:Hazelnut + dark chocolate combo.
The Fazer Chocolatier who created this flavor deserves a sincere Kiitos (Thanks)!
Pros
Dark Chocolate, coffee, & hazelnut flavors
Excellent indented lines to break off pieces
Cons
None, except I may need to order 5 bars at a time to make sure it's 'in stock' at our home!
smoky smooth flavor
October 3, 2019
This chocolate has so many different rich notes that it is like a party in your mouth!
By Marilynn
Waukegan, Illinois
Excellent chocolate with favor
September 30, 2019
You can smell the coffee and excellent chocolate!