Marianne candies are a classic Fazer favorite. The Fazer Marianne Toffee Filled Mint candies have an elegant hard peppermint shell that melts in your mouth to reveal a velvety toffee filling. The subltly sweet toffee filling with the refreshingly crisp mint will satisfy your candy cravings all year. Wrapped in charming blue and white striped paper, the Marianne mints are lovely on display. Pour them into a Maribowl and share the delectable confections.

Ingredients: sugar, glucose syrup, vegetable oil (palm, shea), skimmed milk powder, molasses, acidity regulator (sodium citrate), butter, emulsifiers (sunflower lecithin, mono and diglycerides of fatty acids), salt, natural flavor (peppermint oil), artificial flavor. Contains: milk. Manufactured on equipment that processes tree nuts, wheat.
ITEM #: FAZ-24357
COUNTRY: Designed in Finland, Made in Finland
Net weight: 7.75 oz (220g)
Approximately 40 pieces of candy in one bag
Please note: Only available for shipping within the United States.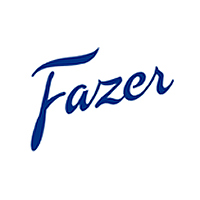 Considered a part of Finnish heritage, Fazer is a brand that most Finns have grown up with. Starting in 1891 as a small café in Helsinki by founder and Finland native Karl Fazer, Fazer has become one of the largest names in the Finnish food industry today. This brand is loved worldwide for ... More Fazer
100% Recommend this product
(
23
of 23 responses)
For mint lovers
February 1, 2023
I love the combination of mint and toffee. Great tasting.
Especially good!
December 24, 2022
Part hard candy and part soft, these candies are gentle mint hard shell with delicious soft toffee inside. Excellent tastes and textures, and even attractive wrapper and design on the candy. Quite a treat!
Fast delivery
November 22, 2022
I was very surprised how fast my order came. Will be ordering from them again soon.
By Finnishinaformerlife
Illinois
I decided to try these after liking the mint/chocolate ones so well. These are good also. Love the Finnish candy.
Great product, good price and fast shipping.
February 17, 2022
Your the best!
Delectable combination
February 3, 2022
Who knew that toffee (caramel) and mint go together? I love these mints. They are the perfect after dinner treat. These take a long time to melt in your mouth so you get a lot of treat for little calories. A definite repurchase!
Our Christmas treat
January 2, 2022
Every year we get these and they're really good.
Toffee filled
December 1, 2021
Nice flavor
Better than Expected
July 1, 2021
Seeing the combo of mint and toffee had me skeptical. The first one I tried I was kind of confused for a bit and wasn't sure how I felt about it because the mint was overwhelming and I couldn't taste the toffee. But being me, I wasn't going to let perfectly good candy go to waste. On my second one I tasted the toffee and realized that this combo absolutely works and I would purchase these again.
Thanks for the super selection of candy
Great if you love mint and toffee
February 15, 2021
I like toffee so I tried these mints after having purchased several bags of the mint chocolate that I knew I loved. They taste great, but don't anticipate the toffee to melt like the chocolate does in its sister chocolate mints, it is a little nugget of chewy toffee that lasts longer than the chocolate does and it is delicious. It depends on my mood which I eat, do I want chocolate melting in my mouth or to have yummy chewy toffee.
tasty toffee mints
January 11, 2021
enjoyed trying this this year. tempting to pop in and chew, but much more flavorful to suck on them and let the inner toffee warm up and enjoy.
Another great candy from Finland
December 17, 2020
Friends loved this candy.
Peppermint with a twist!
November 6, 2020
In this hard candy, Fazer chocolate and peppermint come together with a soft toffee layer that is not too sweet but deliciously complementing. Try having just one!
a new favorite
February 18, 2020
I have loved the Mariannes with chocolate centers for almost 60 years. However, I think these surpass them because they are softer to eat and can be chewed more easily. Somehow the outer shell must be thinner??? There is no contest really because Mariannes are the best, but if I had to choose today, I would go for the toffee centers.
Delicious
November 29, 2019
One of my childhood favorites. Perfectly chewy!
Lovely wrapped candies!
May 8, 2018
I admit that the Fazer Marianne peppermint/chocolate candies are my favorite combination, but these are really good as well! The wrapper is so pretty, so they always look nice when set out in a glass candy bowl. I don't think I've ever seen the peppermint/toffee combination in any other candy. Yummy and pretty, too!
Brings back memories
December 9, 2017
The wonderful Marianne striped aesthetic compliments this good ol' mint candy. Soft and chewy toffee center protected with a fresh and hard peppermint shell, absolute treat, the flavors are perfect together. If you like the original, you're sure to love this version.
Amazing toffee flavor encased in mint
October 17, 2017
A favorite here - the flavor combination is wonderful. The toffee at the end is so good. Definitely recommend trying this out - will absolutely order more!
By Inka
Rancho Cucamonga, California
Finnish candy is the best!
June 5, 2017
Product arrived in great condition and what is not to love about Finnish chocolate!! :)
I've bought other candies from FinnStyle and happy with their quick process and products.
By Bruce
Chicago, Illinois
Great Combination
December 15, 2016
A delicious combination of mint with a Toffee surprise inside.
Joan Yetzer
from Shelby, Ohio 44875 asked:
June 22, 2015
Is this the same Fazer Marianne candies that come in red and white wrappers and bag?
1 Answer
This is a different flavor - it is toffee filling instead of the chocolate, but has the same mint shell.
Submitted by:
FinnStyle Staff
on June 22, 2015