With swirls of dark chocolate and crispy hazelnut dancing around your tongue, the rest of the world seems to melt away. Pamper your senses with the new Fazer Geisha Dark Chocolate Hazelnut Box and bliss is only a bite away. Fazer Company has been making chocolates and candies in Finland for over a century, and their attention to detail does not go unnoticed in this delicious chocolate treat.

Ingredients: Sugar, cocoa mass, milk, hazelnuts, cocoa butter, vegetable oil (palm, shea), milk fat, wheat flour, corn starch, sunflower and soy lecithin (emulsifiers), salt, artificial flavor. Contains: milk, wheat, soy. Manufactured on equipment that processes other tree nuts. May contain traces of cashews, walnuts, pistachios, almonds.
ITEM #: FAZ-24352
COUNTRY: Designed in Finland, Made in Finland
Net weight: 150g (5.3 oz)
Approximately 21 pieces of candy in one box
Please note: Only available for shipping within the United States.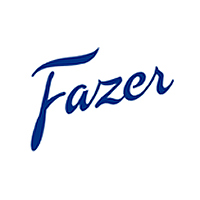 Considered a part of Finnish heritage, Fazer is a brand that most Finns have grown up with. Starting in 1891 as a small café in Helsinki by founder and Finland native Karl Fazer, Fazer has become one of the largest names in the Finnish food industry today. This brand is loved worldwide for ... More Fazer
100% Recommend this product
(
39
of 39 responses)
Little crispy and sweet
April 7, 2023
It's not deep dark chocolate.
If you do not like too much sweet, you will love it
nice gift
February 3, 2023
Very good packaging too
By Melissa
Massachusetts, USA
Made my own gift basket - just great!
December 22, 2022
I purchased as a gift and created my own gift basket with multiple Finnish products. I was really proud to give it! Thank you FinnStyle for making me the "best gift-giver" this year!
Best of the chocolates I ordered
January 26, 2022
Love these chocolates & will be reordering!
Dark chocolate combined with classic Geisha
January 21, 2022
The traditional Geisha candy is made so much better with dark chocolate!
Best chocolate
November 12, 2021
My family love this creamy chocolate!
Delicious dark chocolate from Fazer
February 25, 2021
Geisha dark chocolate is as delicious as the milk chocolate that Fazer have had for many years !
Makes a great gift for adults and children alike .

I gave two boxes to a dear friend for her birthday . One milk chocolate and one dark chocolate. She enjoyed them very much .
Pros
Beautiful box no need for wrapping and delicious tasty dark chocolate!
Cons
You will not be able to have just one piece.
Great chocolates
February 18, 2021
My family and I love these. First had them in Finland and was so happy Finnsyle started carrying them. Very satisfying combination of chocolate and nuts.
the best candy
December 29, 2020
The hazelnut filling covered in dark chocolate, these candies are pure heaven.
Creamy chocolate
December 16, 2020
Delicious
Just the right size for a wonderful treat
May 17, 2020
It's so nice to have a small tasty chocolate bite to savor in your mouth. These are so good you only need to eat one. Don't put the box on the table or you will find yourself emptying the box in no time at all instead of savoring them for weeks. We were introduced to these at our hotel in Helsinki and I was happy to find them on the FinnStyle website in both dark and mid chocolate. Glad I don't have to decide which one is my favorite.
Pros
Right size for a great treat. Just delicious. Individually wrapped for convenience. Perfect size to use as a small gift if you can bear to part with them.
Cons
Season limits on shipping chocolate requires some planning before summer months.
Nice variation of Geisha chocolates.
February 16, 2020
Received promptly. Very good chocolates.
Pros
Great product. Fast shipping.
Fazer chocolate
December 9, 2019
I grew up in Finland eating this chocolate. And I still love it after 60 years later.
By Solveig
New Mexico, US
Newfound guilt!
November 30, 2019
Just discovered this chocolate , it is heavenly.....the only drawback is that it's nearly impossible to limit yourself to just two pieces.
Pros
The taste, the delicate name and attractive box.
Geisha is the best Fazer
November 14, 2018
Fazer is a traditional Finnish brand with many different types of products but Geisha has been my all time favorite. This Hazelnut version is also very nice!
The Best
October 20, 2018
It's delicious!! I am kind of bummed out because I bought whole bunch of them at full price two weeks ago and you have the sale now right after I received the shipment :-(
Fazer Geisha Chocolates
May 20, 2018
I LOVE the Fazer chocolate products.

Fazer is the best chocolate!
March 20, 2018
I love just about every kind of Fazer chocolate, but Geisha Dark is at the top of the list. These individually wrapped chocolates are the perfect size for a mouthful of rich chocolate with a hazelnut/chocolate filling and delightful little crunchy bits. Twenty pieces in a box means there's more than enough to share or to have a special treat every day. They're very satisfying so I can enjoy one a day and make them last...
Pros
Creamy, rich and satisfying. Each piece is the perfect size for a mouthful of flavor and texture, just let it melt to enjoy every part of it.
Delicious
December 13, 2017
I order Geisha chocolate from FinnStyle regularly! Tasty.
By Josiah
Morgan Hill, CA
As good as chocolate can get!
December 1, 2017
These have to be one of my favorite chocolates of all time. It's too bad Fazer isn't as big as Cadbury in the US. It's beyond delicious & makes me wish I was in Finland visiting their café.
Cons
They are not readily available at a local supermarket or grocery/corner store
By Alex
Philadelphia, Pennsylvania
The Best
November 13, 2017
Always great service and amazing Products.
By MiMi E.
Ft Bragg, CALIFORNIA, USA
Hyvaa! Hyvaa! The BEST CANDY ever! KIITOS!
February 15, 2017
This is the BEST CANDY I have ever had! It's smooth, creamy deliciousness coats your tongue with the most tasty combination of rich chocolate and smooth hazelnut butter filling!
Individually wrapped candy makes it wonderful to share with your special friends!

KIITOS, KIITOS, KIITOS!!!
Pros
Wonderful, delicious, tasty treats! The most fabulous candy ever!
Cons
Sometimes not available (in my small California town, )but I am grateful to be able to get them online!
By Debra L.
Indianapolis, in
I love this chocolate
January 23, 2017
I am glad to fine that I can purchase his chocolate in the states. I first tried this chocolate when I was in Finland and Germany this summer.
By Sophie
South Burlington, Vermont
Everyone loves them!
December 12, 2016
I've always loved Geisha but my friends here in the US had never tried them before this week. Everyone loves the Geisha in general but especially the Geisha Dark!
A richly flavored candy
December 8, 2016
This Fazer candy is a delicious combination of dark chocolate and a hazelnut cream. The chocolate really sets off the flavor of the hazelnut, making it a rich combination. Like other Fazer chocolates, this candy is not overly sweet. It's an ideal accompaniment to a cup of espresso after a meal.
Fazer Geisha Dark Chocolate with Hazelnut box
November 19, 2016
great service, great candy
By Rosalie
San Francisco, CA
Yay they are back in stock!!!
September 29, 2016
I love this chocolate, I can't wait around this time to get it again from your site!
Decadent delight
March 25, 2016
Good to pass out to friends who need a treat
Great chocolate
March 7, 2016
Very good chocolate
Geisha, even better!
February 21, 2016
Dark chocolate makes these excellent chocolate truffles even better, more chocolaty is always better. Fine hazelnuts in the filling is such a nice touch!
a superb product
February 13, 2016
This is absolutely great...wonderful chocolate flavor with the just the right amount of hazelnuts.
Geisha Dark
November 1, 2015
First time buying this dark version of Geisha chocolate and it didn't disappoint. Creamy and delicious. One star missing due to the expiration date.
Cons
I would like to have at least 6 months before the expiration date,some of the chocolate I ordered is for Christmas and it expires in January 2016.
This tastes very good but I think the dark chocolate bar was much better.
geisha dark chocolate
January 21, 2014
Love the dark chocolate withhazelnuts
Heavenly
November 19, 2013
A heavenly taste sensation.
The Absolute BEST
November 3, 2013
I have always been a fan of dark chocolate. Paired with the hazelnut it is wonderful. Nothing better! I have to stock up for the holidays.
Pros
Wonderful dark chocolate, hazelnut.
great dark chocolate & praline
January 1, 2013
Smooth hazelnut center, laced with a delicate crispy praline webbing, covered in excellent dark chocolate! This candy is as high quality as the best Belgian and Italian hazelnut bonbons I have tried but with more finesse (no pun intended).
Pros
ingredients, flavor, texture, artistry
By Ben H.
FinnStyle office
I love these!
November 20, 2012
I work at FinnStyle but I still wanted to post that these taste GREAT. I have eaten the regular, milk chocolate Geisha for years and love those. Today I tried the new Dark Chocolate Geisha for the first time and I think these are fantastic.

The flavor combo is a more intense than the old Geisha--just as any brand's dark is more intense flavor than milk chocolate.

Try these if you like both dark chocolate and hazelnut.

Pros
Dark chocolate and hazelnut are a great combo
Sally
from San Francisco asked:
March 4, 2015
when will this be available again?
1 Answer
Hello, This is a seasonal item and is usually available around Christmas time.
Submitted by:
FinnStyle Staff
on March 4, 2015
Helvi Larson
from PineKnollShores, NC asked:
November 14, 2013
Approximately how many pieces of dark chocolate are in this box?
1 Answer
There are approximately 23 pieces in a box
Submitted by:
FinnStyle Staff
on November 14, 2013