A mini modern day milking stool, the Baby Rocket Stool is a scaled down version of designer Eero Aarnio's 1995 work the Rocket Bar Stool. Perfect for little ones to pull up a seat to play and learn, this 2006 model has the same stout, rounded legs that appear even plumper in the shorter stature. The original Rocket Stool was designed for Aarnio's own kitchen, but the compact and versatile design of the Baby allows you to incorporate it throughout the entirety of your home. This piece can double as an end table or as a pedestal to display something special.
Free Shipping!
Expedited delivery available at an additional cost, please
review
our Shipping Information page before ordering.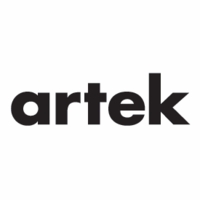 Today, the Artek brand is renowned as one of the most innovative contributors to modern design. Founded in 1935 by four young idealists, original furnishings by the likes of Alvar Aalto have stayed in continuous production for decades, earning status as international design classics. Long-t... More Artek
Born in 1932, Finnish designer Eero Aarnio studied at the Institute of Industrial Arts in Helsinki, and worked as an interior decorator, photographer, industrial and graphic designer before he began working with plastic as a medium for high-end furniture. Of these pieces, his iconic "Ball C... More Eero Aarnio