The iittala Kartio glassware, designed by Kaj Franck in 1958, is the perfect marriage of color and form. Internationally appreciated for its durable, simple and practical shape and function, the ittala Kartio line was one of Franck's internationally best known works. Real beauty, Frank maintained, could only be found in the practicality of use.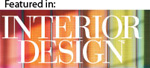 ITEM #: karlartum
MATERIAL: Glass
COUNTRY: Designed in Finland, Made in Finland
Holds: 13 oz (40 cl)
Dishwasher safe with care
Price is for a set of two glasses
What began as a glass factory in Iittala, Finland, is now a symbol of timeless design and craftsmanship. Still based in Finland, iittala remains the most famous glass company in the world but also brings the same expert quality to ceramic, metal, wood, and other essential materials. Among t... More iittala
Born in Finland in the early 1900's, designer Kaj Franck preferred deconstructed design and valued usability as it directly related to beauty. In removing excessive elements, his simplistic designs are comfortable and easily palatable for home use. Franck's hauntingly beautiful Kartio Glass... More Kaj Franck
5
Stars based on
54
reviews
I have several of these and the Alina Aalto Iittala large tumblers in multiple colors and love using them on my table. They mix and match so well together.
Pros
Many colors available Mix and match nicely
Cons
Smallish- wish there were one size larger
Absolutely the finest luxury basic glass
January 22, 2017
I've been purchasing these for years now. They are the very best. The lines are simple and classic. They mix with modern as well as traditional settings. They wear beautifully. The only losses have been due to human error. They make a great wedding present because they will last for a long time, and look well. The color choice is wonderful.
The Best Everyday Glasses Ever
January 8, 2017
Kartio glasses are the best everyday glasses ever. They are very sturdy and of a good thickness. The colors are an added bonus!
Pros
thick walls, great colors
Perfect Everyday Glasses
January 2, 2017
Sturdy and beautiful color selection
By RuthAnn
Traverse City, Michigan
Love these glasses
January 2, 2017
I ordered these glasses on sale and couldn't be happier with them! They feel sturdy but they are very comfortable to hold and just the right size for water and other beverages. I like the dark color, too.
Great Tumblers
December 20, 2016
These are great tumblers. We saw them at a restaurant and had to find them online and order some. Love the apple green color!
timeless style
December 10, 2016
These tumblers are just the right size, nice color for everyday or fancy table setting.
By Anu
Palo Alto, California
Lovely color
December 7, 2016
I love the Kartio large and small tumblers. This water green color is so fresh, love it!
By Goldie
San Francisco, CA
Sand is so pretty
October 30, 2016
It doesn't sound pretty, but Sand actually has a purple tinge to the thicker base that is hypnotizing. I have an assortment of Kartio colors, but Sand may be my favorite.
Pros
The shape makes these glasses perfect for everything from morning juice to cocktails, or maybe morning cocktails?!? And they stack well.
By AI
Hoffman Estates, Illinois
Beautiful glasses
October 30, 2016
I love this mug because the size is perfect. It is durable and beautiful.
Beautiful design
September 5, 2016
Gorgeous and sturdy - love them!
Perfect size and shape
September 3, 2016
This is my third or 4th order of the kartio glasses. I love the look and they are comfortable to hold.
Great Tumbler
August 30, 2016
I wasn't sure how I'd like the color, but they are a great addition to my glassware. I utilize them for a couple different cocktails or ice water. Four won't be enough, so I plan on purchasing more. Items are solid, heavy, and appear durable.
By Anu
Palo Alto, California
Great design and size
August 26, 2016
I really adore these medium tumblers. They are in a perfect size for the kids.
Glasses are great
June 4, 2016
We use these all the time for cocktails and liquor, in lieu of a typical 'rocks' glass. 7 oz size is great, and quality is great as expected from Iittala. Shipping from Finnstyle was blazing fast.
Great quality and heft
February 6, 2016
Looks great, feels great in the hand, nice heft at the bottom, timeless glassware.
Sturdy and beautiful
January 10, 2016
Love these functional everyday glasses that can double for very attractive dinner party water glasses, and more ...
Pros
Feel heavy and sturdy, not easily breakable, and also beautifully crafted - really enjoying them as our new everyday glasses!
nice, very nice
December 23, 2015
Well, I'd love the original versions with the super thin glass, but lets face it these are more practical and sturdy. The clear glass is nice, not boring, and mixes well to balance with the light blues and greens of other Kartio glasses you may set at the table. Practically speaking, most folks seem to prefer to drink from light or clear glasses over the dark blues...
Pros
The design is great and they are reasonably strong, yet visually refined. The size is not only good for juice but is also nice for simple wines at a casual gathering, instead of conventional stem wine glasses. They also work well for a whiskey or bourbon glass.
sea blue- attractive color
August 11, 2015
Sea blue is one of my favorite colors along with rio brown, red, and turquoise. It is my go to color when I drink water. Sea blue medium tumblers were discontinued in 2013, so I had to grab a few more while still in stock!
drinks, dessert, display
Pros
coordinates with everything, sharp, sleek, mod.
beautiful Sand
May 5, 2015
nice all around handy size tumbler
Pros
i love the sand color
Best ever drinking glass
April 26, 2015
Nice to hold and sturdy great lip
Pros
Not fragile timeless style
By franklin salasky
United States
modern classic glassware for everyday use
April 7, 2015
In this case I was adding to the number of these glasses that I already owned for years.
Pros
the glass hits the mark of total elegance: simple in form and decorative in color. it is equally usable every day and special occasions. Not one has broken over many years.
Larger size glasses to an existing family
December 15, 2014
We bought a water pitcher and 4 of the smaller glasses in the same product line, Kartio, few years ago. We needed more glasses as we have guests and we found a larger size tumbler, we bought them. It's a good size and pretty stylish.
Pros
Durable (than expected). Simple design.
By Julie
Reston, Virginia
Nice size and go with many dinnerware patterns
August 5, 2014
Purchased these to add to our collection of various colored Kartio glasses. They are a great shape and size, easy to hold and mix with many dinnerware patterns.
Lindsay
from New York asked:
January 24, 2015
Are all of the colors of the Kartio large tumblers lead free?
All of Iittala glassware is lead free.
FinnStyle Staff
on January 26, 2015
Karen
from Melbourne, Australia asked:
September 15, 2013
Please is the Tumbler available in Cobalt Blue? Will you ship to Australia? My order would be for 12 Tumblers. With thanks Karen
Regretfully, Cobalt Blue color has been discontinued by iittala. It is possible that it will come back down the road, but it is not currently available.
FinnStyle Staff
on September 16, 2013